Trekking In Nepal
Do you dream? Everyone dreams of something and makes plans accordingly to fulfill it. Some dream of a better future, some dream of a better family, and some dream of adventure. Yes, there are many people in the world who like to wander around, explore nature and have fun. So, Step on Himalaya is here to make your dream come true of exploring the magnificent natural wonders of Nepal. Among the adventure activities, Trekking in Nepal has the highest demand among visitors of Nepal. Traveling and touring with other fun activities are also highlights of Nepal's visit. Trekking in Nepal is a mind-blowing experience of a lifetime. Nepal is a superb destination for trekking. Eight out of the top ten Himalayan peaks exist in Nepal. Mt. Everest, the highest peak in the world, is the pride of Nepal.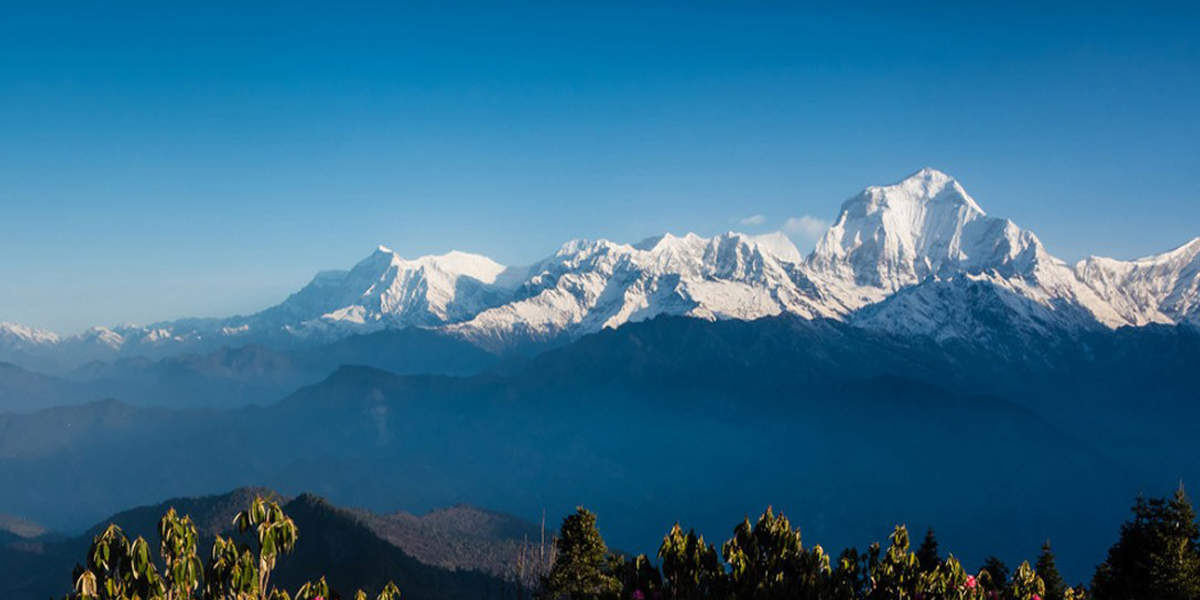 Trekking in Nepal has been becoming a popular activity worldwide. It is not only a medium to have fun and adventurous feeling but also a chance to explore the real pristine natural beauty of Nepal. Many places in Nepal are yet to be explored as they were hidden to preserve their uniqueness. Restricted Area Trekking, Off-the-beaten Trekking has been recently opened to travelers to Nepal still under strict rules and regulations. It is the never-ending beauty of Nepal. Even if you explore a region, there are several such places where heaven lies; the serenity exists, and the comfort feeling stays within. Nepal Trekking is always at the top list of adventures for travelers to Nepal. Trekking, Climbing, and Hiking in different places of Nepal have been duly packaged for travelers in order to ease their stay and get more hassle-free time to enjoy. Step on Himalaya has always been serving clients to their utmost level of satisfaction.
Trekking in Everest Region
Mt. Everest the name itself depicts the idea that Nepal is famous for trekking. On top of that, Nepal is popular for its religious tolerance for maintaining peace and prosperity. Everest Region Trekking is always the prioritized Trekkers' choice. There is no biased option for Everest Trekking. It is a dream come true trekking when you are able to reach the Everest Base Camp and when you are successful to reach the summit; it is a mind-blowing, overwhelming, awesome feeling. Namche Bazaar is the gateway to Mt. Everest. After landing at Lukla airport, you will trek towards Everest Base Camp passing through several dainty villages and encountering the wonderful pearls of nature. No, other adventure can beat the experience and feeling of Everest Region Trekking.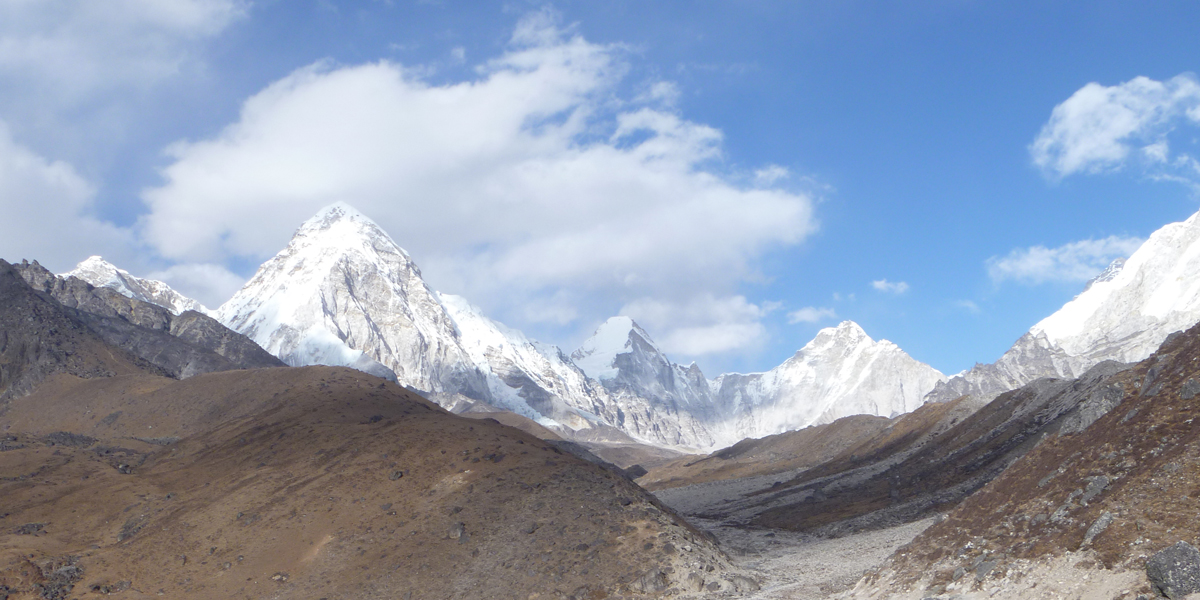 There are many packages like Everest Base Camp Trekking, Everest Luxury Trek, Short Everest Trek, Classic Everest Base Camp Trek, Three High Passes Trek, Gokyo Ri Trek, etc. that are subdivisions of Everest Region Trekking.
Trekking in Annapurna Region
An Annapurna massif in it is the beautiful Himalayan range that bounds the beautiful landscapes, glaciers, meadows, and moraines. Pokhara is the gateway to Annapurna Region Trekking. It is also one of the most selected Trekking packages in Nepal. Annapurna Base Camp Trekking, Annapurna Circuit Trekking, Mardi Himal Trekking, Ghorepani Poon Hill Sunrise Trekking, Jomsom Muktinath Trekking, Classic Annapurna Trekking, Annapurna Base Camp Sanctuary Trekking, etc. are some packages that are profoundly tailored. Annapurna Trekking provides dramatic views of the snow-capped peaks that surround the beautiful villages. Gurung community is the most popular community here. Other than Gurung, Brahmin, Chhetri, Tamang, etc. also reside here. Annapurna region is rich culturally and historically. Nature is serene and pious. Nowadays, the homestay has been taking off the accommodation facilities but still, there are numerous guesthouses, lodges, and teahouses on the way that provide basic amenities at an affordable rate. Step on Himalaya will take care of all the arrangements according to your preference.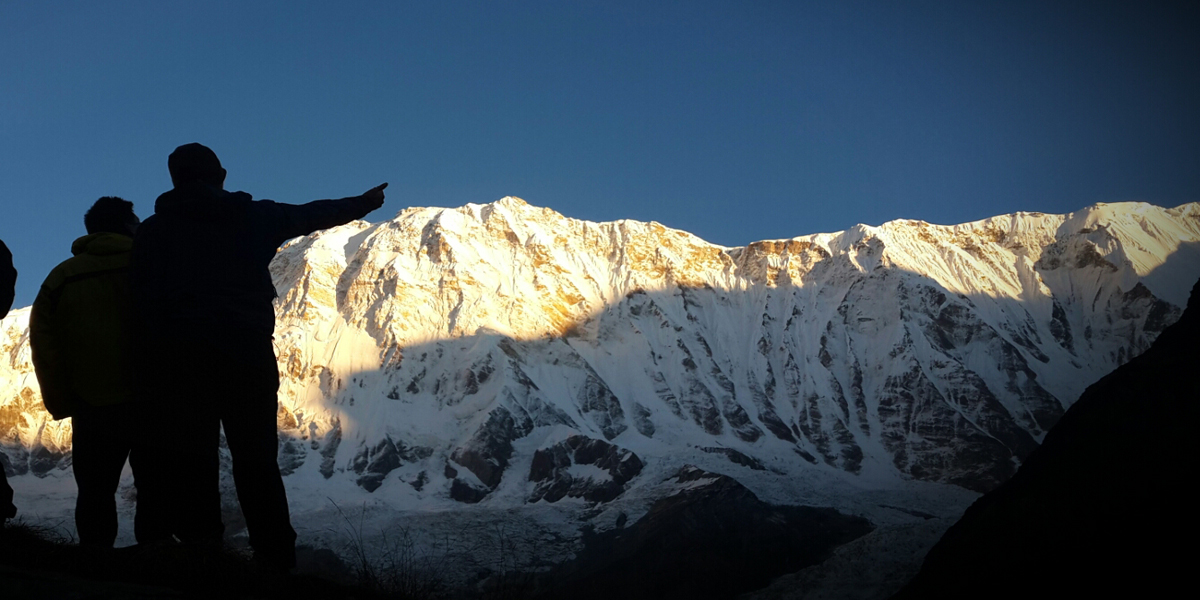 Trekking in Langtang Region
Langtang Valley is another highly selected trekking in the northern part of Kathmandu Valley. After the massive destruction by the earthquake in 2015, this Langtang Valley speeded up its re-establishment and was marked a "Safe Zone for Trekking" within the year. Step on Himalaya also started their trekking to Langtang Valley in the same year with full safety. Syabrubesi is the center point to start Langtang Trekking. Langtang National Park is another highlight of this Langtang Trekking. It is a comparatively easier route than other trekking as it is easily accessible via road from Kathmandu. Trekking in Langtang Region is a great choice as it allows trekkers to mingle with the local Tamang community, observe their ancient traditions and cultures with Tibetan influence, and enjoy the mesmerizing beauty of Langtang Valley beneath the magnificent Himalayan ranges.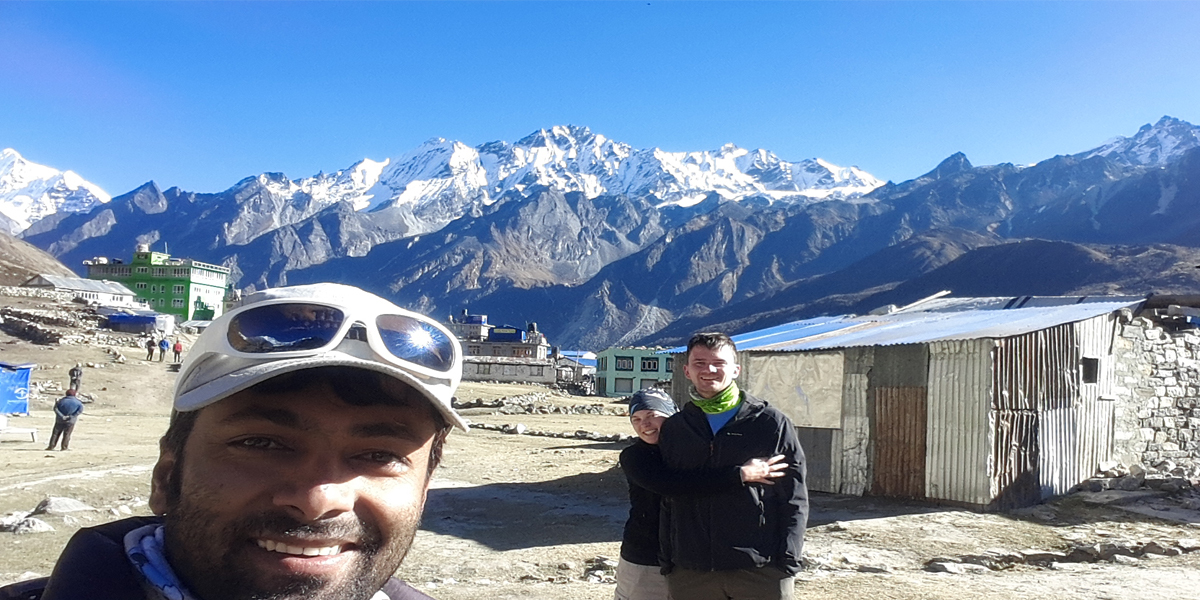 Adventure Trekking
Adventure Trekking is always meaningfully presented as strenuous and a little tougher. When trekkers think of Trekking in Nepal, they always plan of climbing peaks or trek in the soaring mountains. Since Nepal is the homeland of the top 8 highest peaks in the world; Adventure Trekking also has obtained higher ranks in the world of trekking. The trails of mountains and the Himalayas are usually rugged and full of twists, ups, and downs. When we say Adventure Trekking, one must have an idea that it is a little more hectic than the other trekking as you might be facing some challenges like climbing to nearby peaks, crossing through the high passes, snowfalls, etc. You might also have to use some basic equipment sometimes depending on the destination and the weather too. The fun is unlimited and incomparable. Nepal always has been flooded with trekkers during the peak season of Autumn and Spring for adventure trekking. There is always a peaceful and friendly environment among travelers, trekkers, and the local people.
Trekking in Manaslu Region
Manaslu has the literal meaning of "Spirit or Ghost Mountains" where the soft-hearted deity secretly dwells. Manaslu region lies in Western Nepal. Mt. Manaslu is the eighth-highest peak in the world. This Manaslu Trekking is recently opened trekking trail in 1992 A.D. which is the reason why the nature of the Manaslu region is still unexplored and untouched. It is a golden opportunity to choose Manaslu Trekking in order to experience the amazing natural pearls of the Manaslu region. Larkya La pass is the best vantage point for the mind-blowing views of the Manaslu, Dhaulagiri, and Annapurna Himalayan ranges. Manaslu Trekking is easily reachable from Kathmandu. Soti Khola is the starting point of Manaslu Trekking while Syange is its ending point. Even though the Manaslu region was destructed by the Earthquake of 2015, re-establishment was accelerated and soon the region was safely marked for resuming Trekking. During Manaslu Trekking, you will get a chance to discover the real beauty of Manaslu.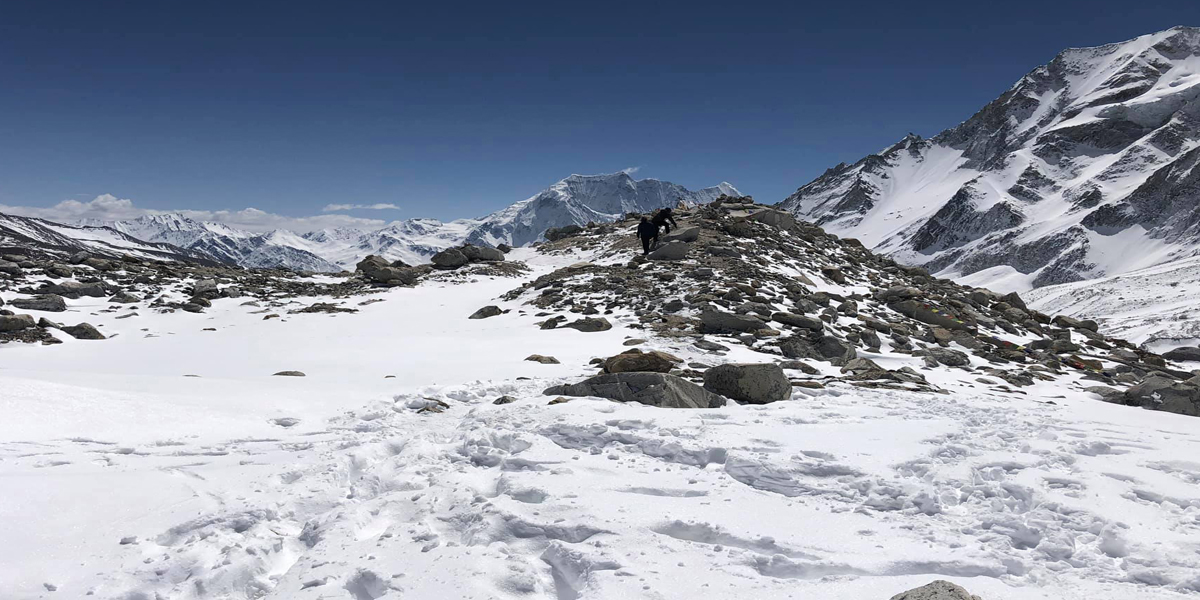 Trekking in Mustang Region
The Mustang region is considered another image of heaven in the world. This is the hidden Buddhist kingdom which is divided into Upper and Lower Mustang. In earlier days, people migrate from Tibet. Hence, the customs and traditions are influenced by Tibetan culture. This region is full of amazing red-colored landscapes though barren. There are beautifully built monasteries, colorful chortens surrounded by colorful flags, and white-washed houses. En route, there are barley fields and meadows beneath the Dhaulagiri and Annapurna massifs. Mustang is not only famous for trekking but also for apples. Adversely, Mustang Trekking is better during the monsoon season as Mustang lies under the rain shadow. Local inhabitants migrate towards the lower altitudes for the winter season. Many adventurous activities like mountain biking, trekking, village tours, etc. are being tailored in this Mustang region for their fun and thrills. Step on Himalaya always is ready to organize such packages at a reasonable price.
Off the Beaten Trekking
Off the Beaten by the name itself gives the idea of unexplored and undiscovered trekking areas of Nepal. Most of these areas are recently opened to outsiders except the local people for trekking. The astonishing beauty of these areas is rewarding at every footstep. The isolated areas have made these off-the-beaten trekking trails special. Most of the trekkers are enthusiastic to explore and discover the hidden beauty of these off-the-beaten pathways of Nepal. Of the beaten trekking is far more challenging and compromising most of the time. But Step on Himalaya has made convenient packages for these trekking trails so that the trekkers do not have to suffer any kind of problems related to documentation, permits, meals, and accommodation. Yet there are some hindrances related to communication facilities, but still, somehow the local people have made the possibility of satellite phones and wireless networks to much extent as possible. The lodges, guesthouses, and teahouses on the way are providing meals and accommodation at reasonable prices with some extra charges for basic facilities like hot showers, electronic devices charging, laundry, etc. in order to maintain their income. Adding to this, the cultures and lifestyles of the local people living in these areas are still uninfluenced by Westernization.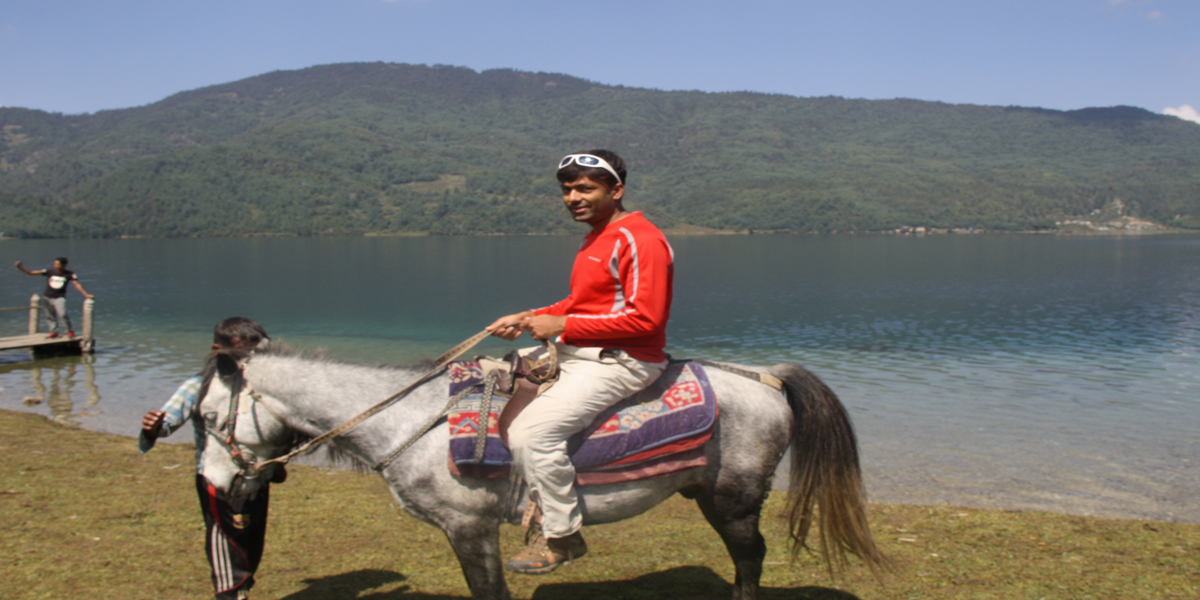 Treks for Less than 1 week
Treks for Less than 1 week are the simplest basic category for trekking. During this type of trekking, you will need a basic physical endurance level of walking for about 5 hours per day. Health always comes first priority. So one must be physically fit to trek to higher elevations without any health issues. Treks for Less than 1 week are prepared for 2 to 6 days depending upon the destination. The highest elevation for these treks is below 3000m sea level. Since these trees are not so tiring; any age group can participate and enjoy the fun of trekking. These treks for Less than 1 week are usually designed for areas nearby Kathmandu and Pokhara where the trekking is comparatively less hectic and easier. Nagarkot, Dhulikhel, Langtang, Ghorepani, Ghandruk, etc. are some selected treks for less than 1 week.
Treks for Less than 2 weeks
Treks for Less than 2 weeks are designed in such a way that these treks will be accomplished within 2 weeks. The highest elevation attained in these treks for less than 2 weeks is below 5000m sea level. The period of these types of treks will range from 1 week to 2 weeks. Even though you are a novice trekker if your physical endurance is up to the mark, then you can easily attempt these treks. You will similarly encounter amazing nature along with ancient cultures and traditions. A trekking guide will be there to guide you in the mountains and explain the surroundings, history, geography, and much more about the regions you are exploring. Porters will also be there if you hire. As most of the treks are of Everest, Annapurna, and Langtang region, the local community comprises mostly Sherpa, Tamang, Gurung, and Thakali. But wherever you go, the people are very friendly in behavior and they assure that their guests are comfortable. Step on Himalaya will always make sure about all the amenities available to the guests during the trekking.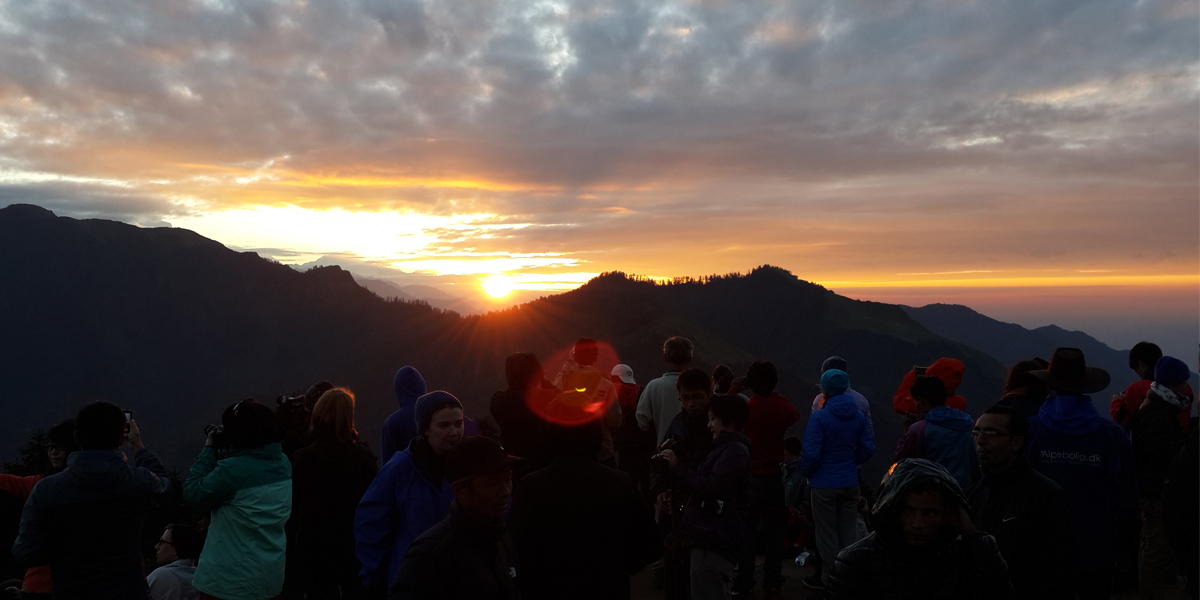 Treks for Less than 3 weeks
Treks for Less than 3 weeks are a little bit strenuous as it is for a longer duration ranging from 2 to 3 weeks in the soaring mountains. So it is a must that a trekker should be able to walk for about 6 to 7 hours daily. The highest elevation covered during the treks for Less than 3 weeks is above 6000m sea level. Hence, one must be always alert about the Altitude Sickness signs and symptoms. Since the duration is longer in these treks, you must be ready for any kind of unseen forthcoming challenges. Basic training is always advisable though it is not essential. It will help you to maintain your pace during the trekking. Everest, Annapurna, Makalu, Kanchenjunga, Upper Mustang, Manaslu, etc. are the preferred regions for treks for less than 3 weeks. It is for sure, the trekkers will get wonderful chances to come across the pristine natural beauty of the gigantic mountains along with the naïve lifestyles of the local people. The cultures and traditions are still away from modernization in these areas. Step on Himalaya will make sure that the trekkers enjoy it to the utmost level instead of bothering about other minor problems.
Restricted Area Trekking
There were so many restricted areas for trekking in Nepal during the past few days. Due to an increase in travelers and trekkers flow, the Tourism Ministry has opened so many restricted areas to explore but with special permissions processed through government-licensed trekking agencies. Most of the restricted areas belong to the northern part of Nepal. Trekkers must get special permits in order to trek in these Restricted areas. They can't get it on their own. There is a criterion of a minimum of 2 people in a group to receive the Trekking permits for these Restricted areas. These restrictions have helped to preserve the ancient cultures and heritages in their original form. These areas offer enchanting views of exceptional landscapes, giant mountains, unique geographical distribution, and a serene environment. Trekking in Upper Dolpo, Rara region, Mustang, Manang, Manaslu, Kanchenjunga, etc. have been enlisted as Restricted Area Trekking. Step on Himalaya has the government license to obtain such permits and assist their guests in these Restricted Areas.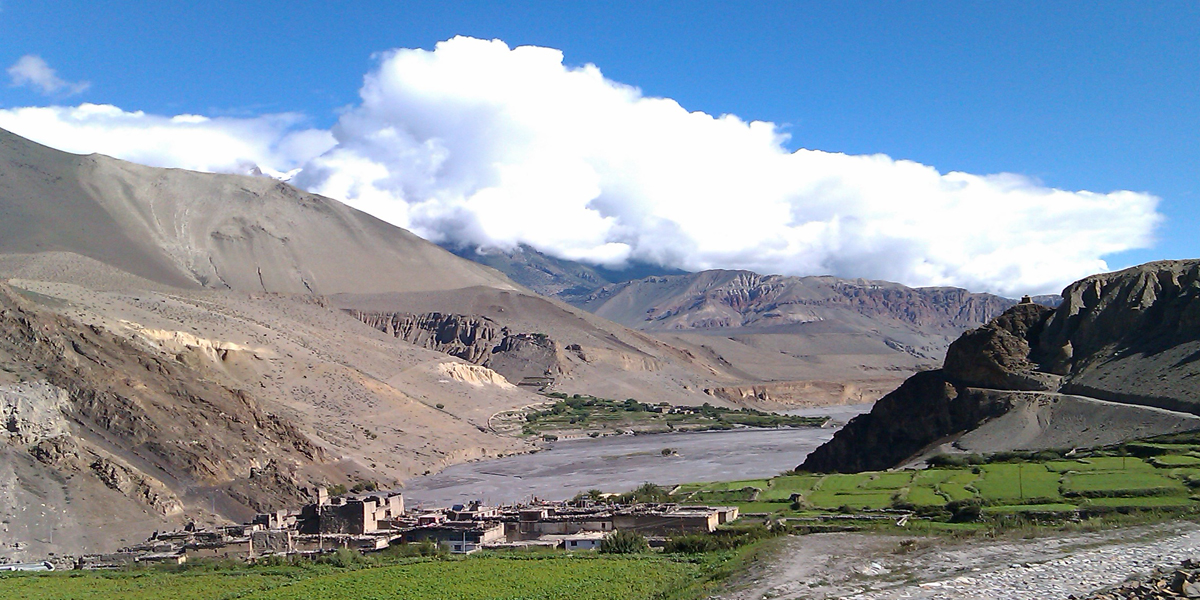 Author: Step on Himalaya
Date: 26th April, 2019