Annapurna Base Camp Trek
Places you will see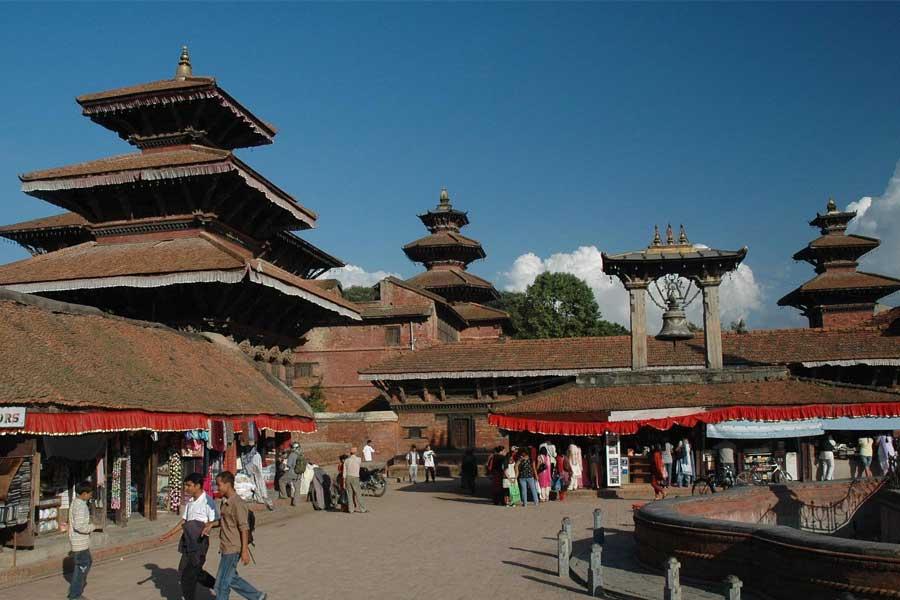 Kathmandu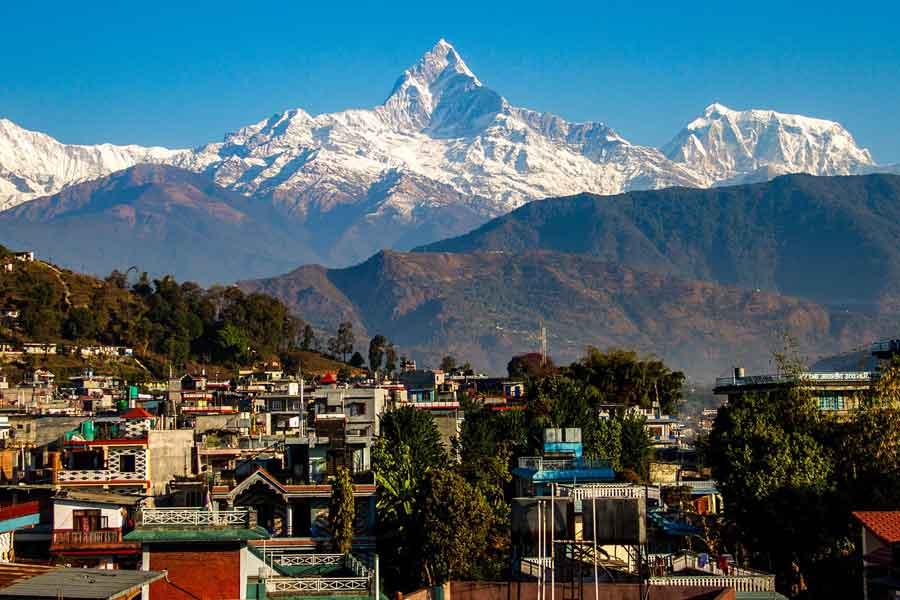 Pokhara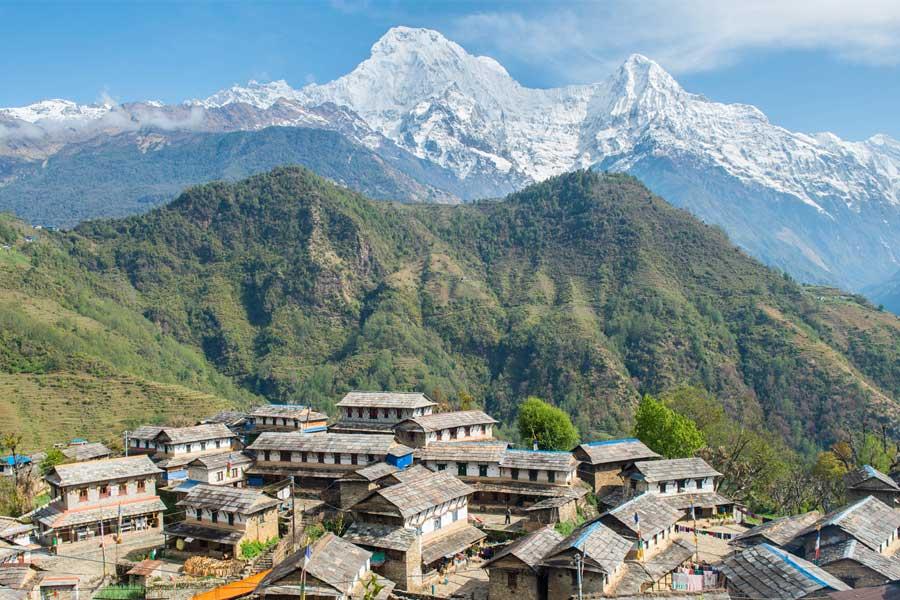 Ghandruk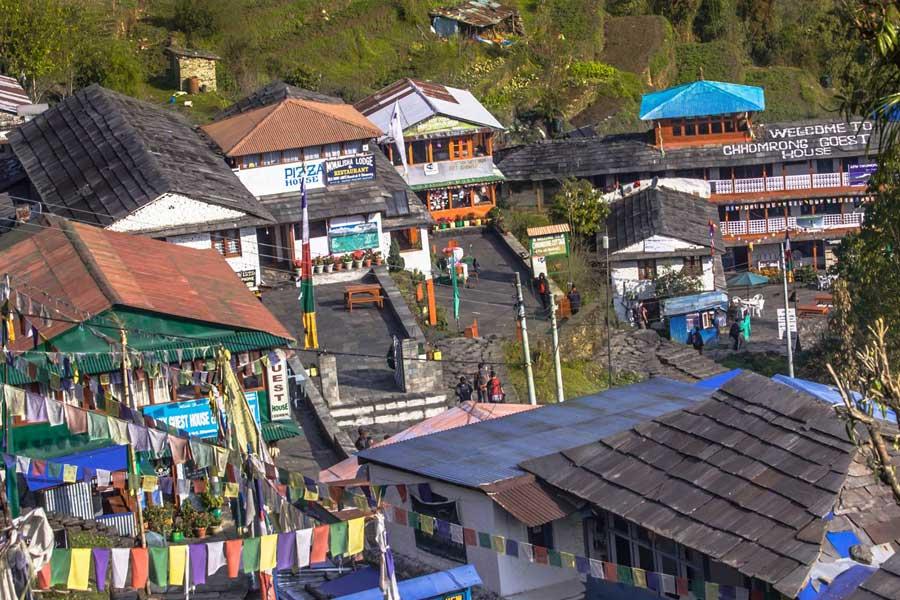 Chhomrong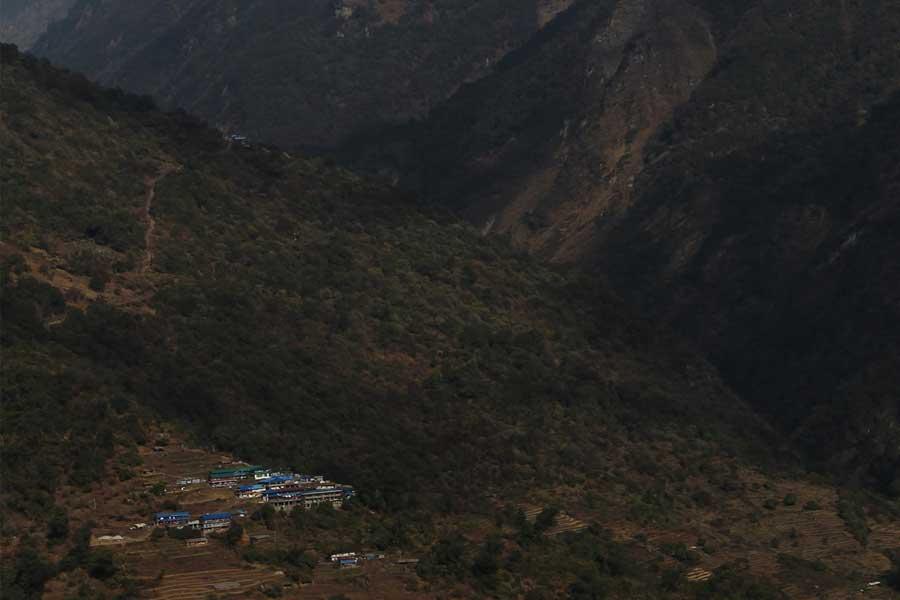 Sinuwa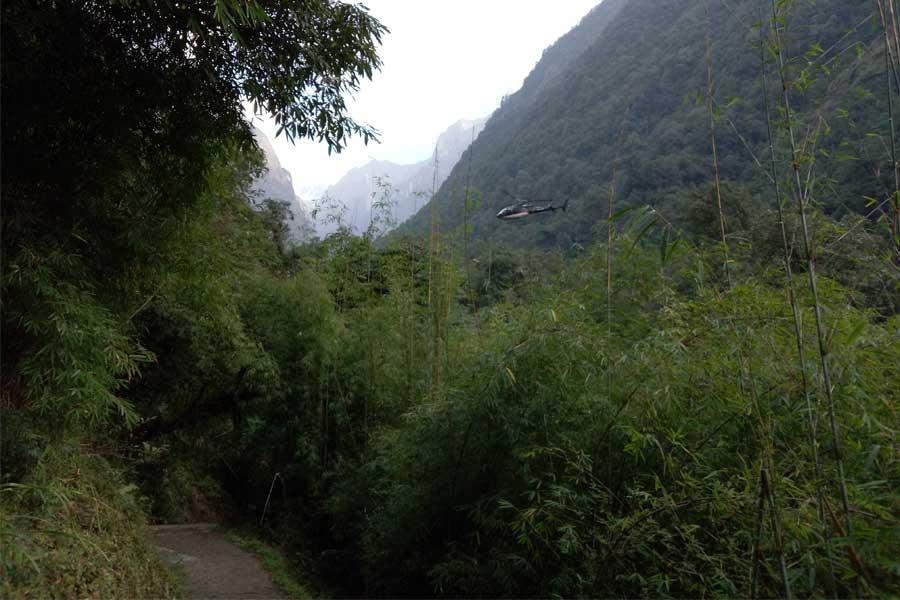 Bamboo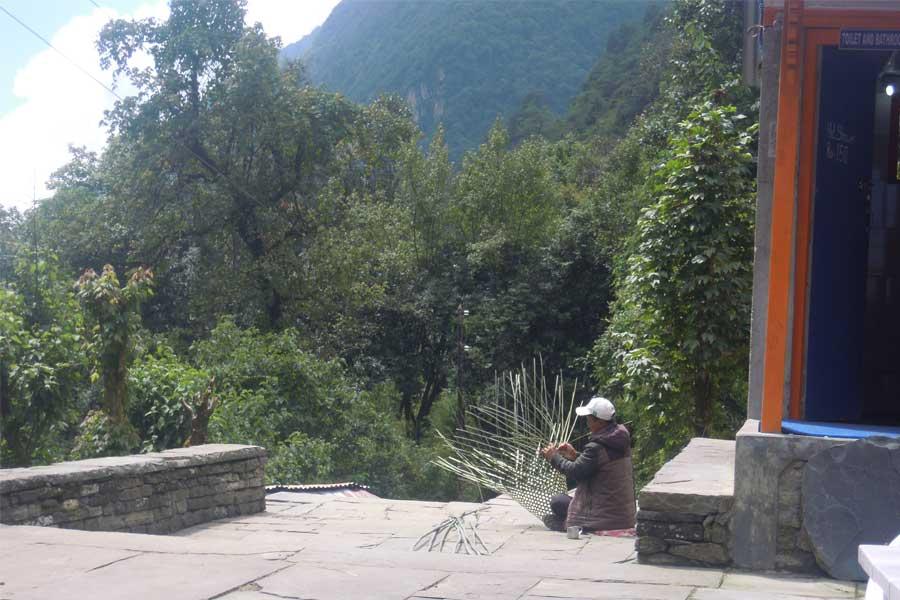 Dovan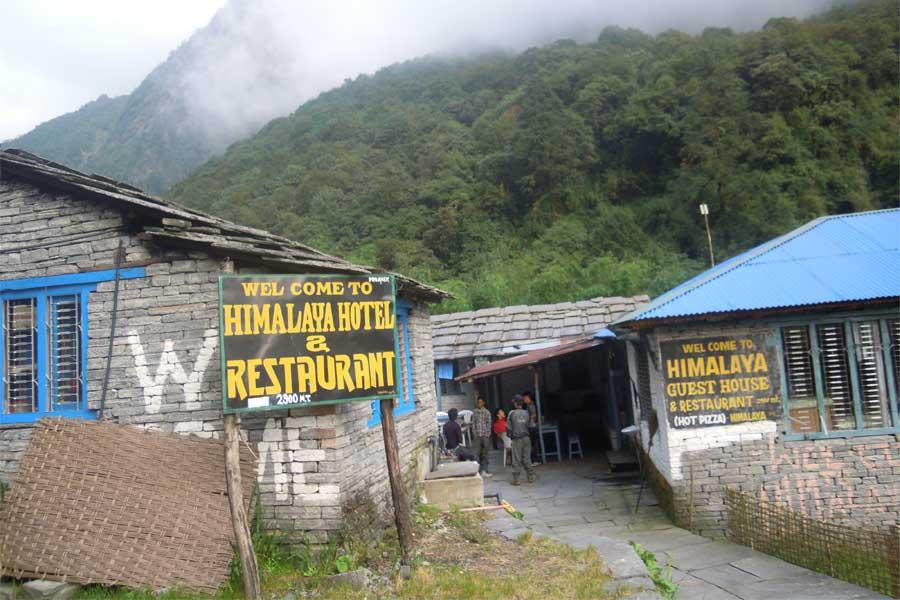 Himalaya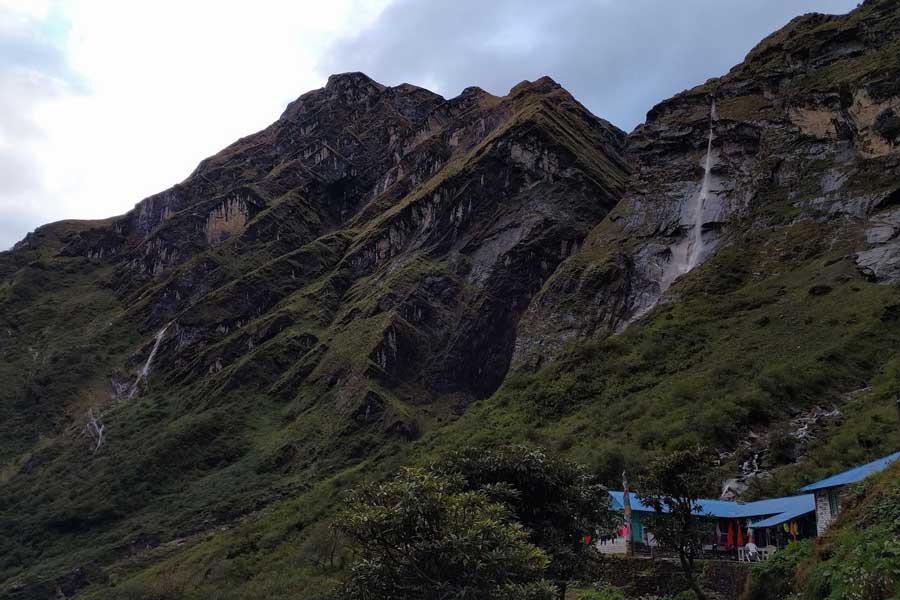 Deurali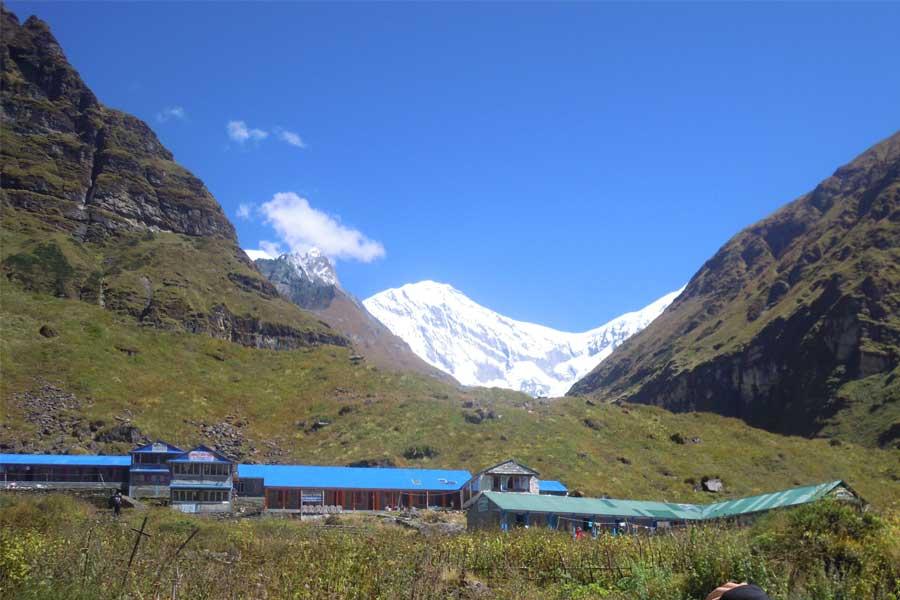 Machhapuchhere Base Camp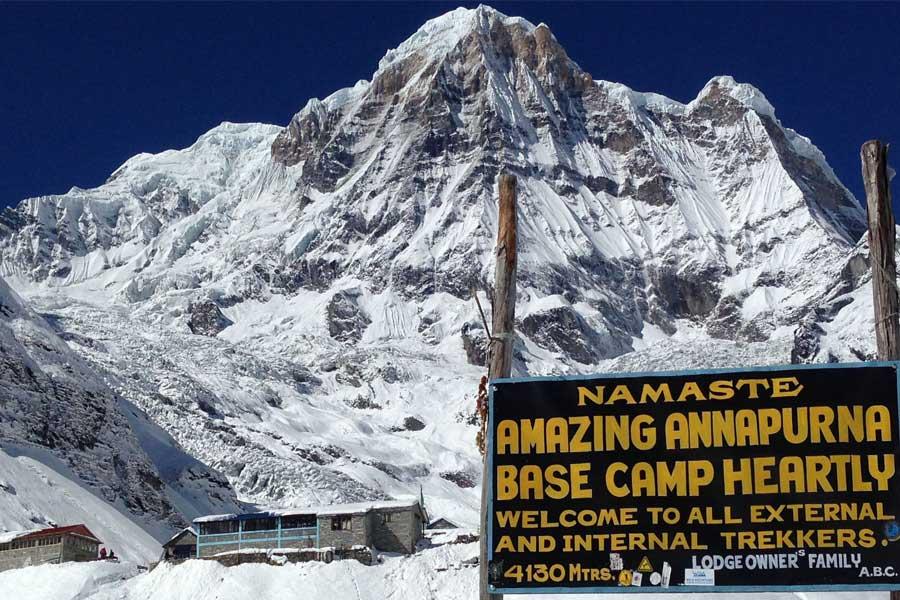 Annapurna Base Camp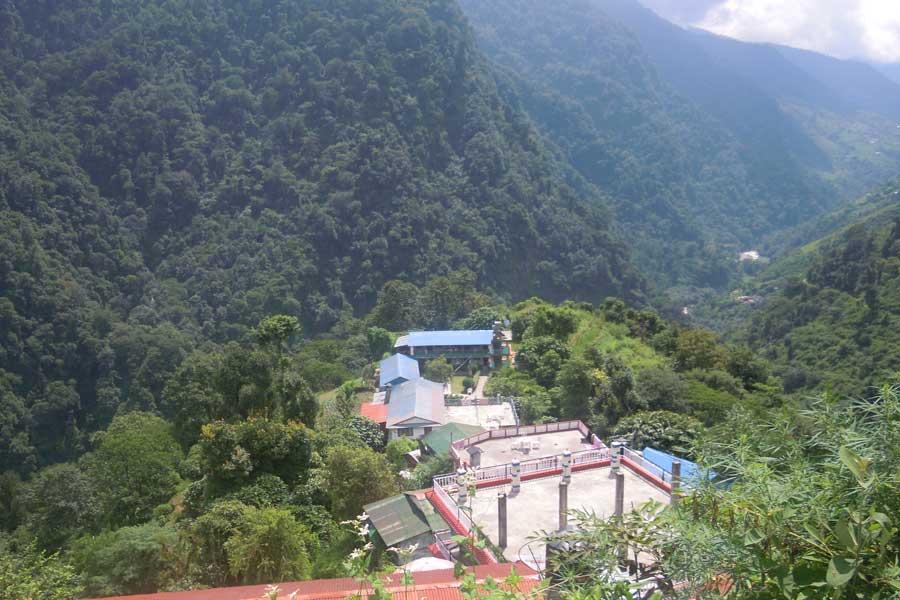 Jhinu Danda
Trip Overview
One of the best trekking adventures in the Himalayas, Annapurna Base Camp Trek is an adventure that will blow your mind away. With the spectacular views of the mountains and peaceful natural surroundings, the trek offers a wonderful experience to the trekkers.
What is Annapurna Base Camp Trek like?
Of several trekking trips in the beautiful Annapurna region of the Himalayas, Annapurna Base Camp Trek takes you deep in to the beautiful Himalayan valley. Traversing the trail through the gorge up towards the base camp of Annapurna, you explore nature at the best and Himalayan views that take your breath away.
The trek goes to the base camp via Ghorepani Poon Hill and has so much of natural and Himalayan surroundings to explore and enjoy. Its peaceful trail offers one of the best trekking experiences in the Himalayan. As you trek higher towards the base camp, the trail gets more beautiful surroundings of the mountains.
The places to spend overnight and the trail stretch in between offer quality time and experience. Trekking through the beautiful trail that winds up and down the mountains takes a bit of effort. But the effort is worth the experience that you get in return. From the spectacular view of the mountains to lush nature along the trail, everything you come across gives an incredible experience.
Unlike the Everest Base Camp Trek that goes above 5,000 meters from sea level, Annapurna Base Camp Trek reaches 4,130 meters above sea level. Although it doesn't go as high as many other Himalayan treks, it offers a wonderful trekking experience. Needless to say that it is one of the best base camp treks in Nepal.
View More
Detail Itinerary
Day 01 : Arrival in Kathmandu (4,264ft/1,300m)

1st step in Kathmandu at Tribhuwan International Airport. You will be received by the representative of Step On Himalaya at the arrival gate. Then you will be taken to the hotel and by evening, a welcome dinner is hosted by Step On Himalaya. You will be enjoying the authentic Nepalese food at dinner or you can choose your own choice of food. Briefing of the program. Overnight in Kathmandu.
Accommodation:
Hotel
Meal:
Dinner
Day 02 : 30 minutes' Flight or 6 hours' drive to Pokhara (2,700ft/827m), then 6 hours' trek to Ghandruk (6360 ft/1940m)

There are two choices to reach Pokhara. The first option is by air which will be about 30 minutes' flight. Secondly, the scenic drive that might take about 6 hours in a tourist coach.
After arriving in Pokhara, you will drive to Nayapul for about 1 hour and 20-30 minutes. From Nayapul, the trekking starts leading towards Ghandruk via Birethanti. Ghandruk is a beautiful village of amazingly friendly people of different castes, a majority is Gurung. Overnight in Ghandruk.
Accommodation:
Tea house/Guest house
Meal:
Breakfast, Lunch and Dinner
Day 03 : Trek from Ghandruk to Chhomrong (7120ft/2170m): 5 - 6 hours

After having breakfast, you will hike up to Kimrung Danda for about an hour. The views of Mt. Hiunchuli, Mt. Annapurna South, Mt. Machhapuchhre (Fishtail), Mt. Gangapurna, etc. are heart-pounding. Then the trek will descend towards the Kimrong Khola followed by another ascent to Chere Danda and another descent and a straight way to Chhomrong. Overnight in Chhomrong.
Accommodation:
Tea house/Guest house
Meal:
Breakfast, Lunch and Dinner
Day 04 : Trek from Chhomrong to Bamboo (7578ft/2310m): 4 - 5 hours

There are 2500 stone steps to descend from Chhomrong and after crossing the bridge over Chhomrong river, you will climb up to Sinuwa. There is a beautiful forest on the way to Kuldihar. After walking down for some time, you will arrive at Bamboo. Overnight in Bamboo.
Accommodation:
Tea house/Guest house
Meal:
Breakfast, Lunch and Dinner
Day 05 : Trek from Bamboo to Deurali (10,595ft/3230m): 3 - 4 hours

You will start the trek from Bamboo heading towards Deurali. After having breakfast, you will slowly climb up a few steep sections of the road passing through a damp, cold forest of bamboo. Then you will arrive at Himalaya hotel where this forest ends up with the sunlight again. After climbing up another steep, you will enter a forest drier than earlier one. Hinku cave arrives. Continuing the walk will lead to the river and walk up towards Deurali. The sparse vegetation with the river flowing, the enchanting views of the valley, the rocky cliffs with gorgeous waterfalls are enjoyable in Deurali. Overnight in Deurali.
Accommodation:
Tea house/Guest house
Meal:
Breakfast, Lunch and Dinner
Day 06 : Trek from Deurali to Annapurna Base Camp (13,545ft/4,130m) via Machhapuchhre Base Camp (12135ft/3700m): 5- 6 hours

A gentle climb from the Deurali through a river bed to the mountainside of Machhapuchhre Basecamp is strenuous to some degree. The glimpse of the snowy peaks like Mt. Machhapuchhre, Mt. Hiunchuli, Mt. Annapurna I, Mt. Annapurna III, Mt. Annapurna South, Mt. Gangapurna, Mt. Gandharvachuli, etc. is magical. On the way from Machhapuchhre Base Camp to Annapurna Base Camp, the vegetation starts getting sparser and the roads getting widened. The near-vertical south slopes of Mt. Annapurna can be seen as soon as you enter the Annapurna sanctuary. After arriving at the Annapurna Base Camp, the views are more enthralling and mesmerizing. Overnight at Annapurna Base Camp.
Accommodation:
Tea house/Guest house
Meal:
Breakfast, Lunch and Dinner
Day 07 : Trek from Annapurna Base Camp to Bamboo: 7 – 8 hours

You will trek from the Annapurna Base Camp back to Bamboo for about 7 – 8 hours. As you will be descending now, the walk shouldn't be tough. All the time you will be enjoying the extraordinary views of the unique landscapes all around. Overnight in Bamboo.
Accommodation:
Tea house/Guest house
Meal:
Breakfast, Lunch and Dinner
Day 08 : Trek from Bamboo to Jhinu Danda (5770 ft/1760m): 5 - 6 hours

Today's walk is ups and downs as other days. You will trek uphill to Kuldighar and then downhill to Chhomrong river. Climbing some stone steps to Chhomrong, you will then descend to Jhinu Danda. You can go for the soothing bath in hot springs that is situated at about 15 – 20 minutes downhill from Jhinu Danda. Overnight in Jhinu Danda.
Accommodation:
Tea house/Guest house
Meal:
Breakfast, Lunch and Dinner
Day 09 : 6 hours' Trek from Jhinu Danda to Naya Pul then 1 hour's drive to Pokhara

You will return to Pokhara today. After having breakfast, you will walk down from Jhinu Danda towards the Nayapul. The Himalayas will still entertain you on the way. The 6 hours walk from Jhinu Danda will end at Nayapul and then about 1 hour's drive in a private vehicle from there to Pokhara. Overnight in Pokhara at a hotel.
Accommodation:
Hotel
Meal:
Breakfast, Lunch
Day 10 : 30 minutes' Flight or 6 hours' drive back to Kathmandu

As earlier, you have options to fly or drive back to Kathmandu. After reaching Kathmandu, you will be escorted to the hotel and the rest of the day for relaxing, strolling around or shopping. Time is yours. Overnight in Kathmandu.
Accommodation:
Hotel
Meal:
Breakfast and Dinner
Day 11 : Final Departure

The day of departure from Nepal. The representative from Step On Himalaya will take you to the International Airport about 3 hours before the time of flight. Wishing you a happy journey back home, Sayo Nara … Bon Voyage…
Meal:
Breakfast
Cost Details
What is included?
Pick up and drop services from and to the Airport in a private transport
Hotel accommodation in twin sharing basis in Kathmandu and Pokhara
Accommodation at Teahouses/Guesthouses/Lodges during the trek
Meals as mentioned in the Itinerary
Experienced, Government Licensed, English speaking Guide
Porter (2 trekkers: 1 porter)
Salary, Insurance, Food, and Accommodation of the staff
All the documentation, trekking permits, TIMs
All the local and government taxes
What is not included?
Nepal Entry Visa Fee
International Airfare
Extra luggage/baggage charges
Extended stay
Emergency Evacuation charge
Medical and Travel Insurance
FAQ
A trekker has to walk a minimum of 5 to 8 hours daily.
As a Himalayan trekking adventure, you will trek through mountainous landscape. Walking up and down the hill during the trek is quite common characteristic of trekking in Nepal.
Yes, definitely. Elevation change is an important part of the trek. As there is a lot of walking up and down the hill, there is an elevation change every day. However, the range of change differs from day to day. It is mostly an uphill trek up to the destination and downhill on the way back. However, the trail winds up and down the mountains throughout the trek regardless of the elevation difference for the day.
Nepal offers trekking adventures throughout the year. However, the autumn and springs seasons are the best seasons to go trekking in Nepal. The months of September-November and March to May offer the best weather and atmosphere for trekking. Althgouh high altitude trekking is quite difficult and impossible in winter season, low altitude trekking can be done throughout the year.
Many people confuse trekking with climbing while these are completely different activities. Trekking is a walking activity in the mountains below snowline while climbing goes way above snowline to the top of a mountain. Trekking is much easier than climbing because you need to learn technical skills to climb a mountains.
Although age is not a bar to go on a trekking adventure in Nepal, you certainly need to consider a few factors before going on a trek. The basic requirement for trekking in Nepal is good fitness level regardless of your age. Since the activity involves a lot of walking up and down the mountains, you need to be fit enough to indulge in the activity for multiple days.
We highly recommend taking a guide with you when you go on the trekking adventure. Even if the trail is well-trodden and has many trekkers trekking, you need to have a guide for many reasons. First of all, a guide is not only the person to show you the trail. A trekking guide has a huge responsibilty of completing the adventure ensuring the safety of trekkers in the strange mountains. Moreover, the guide will also make your trip more than an adventure. It becomes a lifetime experience.
The mountains now have basic teahouse and lodge accommodations for trekkers. You can spend overnight in the warmth of guesthouses called teahouses during the trek unlike tented camps in the past.
The most common food during the trek is Dal Bhat. However, you can choose other food items from the menu. The food items differ from region to region.
You need to prepare your stuff wisely for the trek. The backpack you get ready for the trek should have all essentials and avoid any unnecessary stuff in there. Check this equipment list for a better understanding of what to pack for the trek.
As a high altitude trekking adventure, the trek always has a risk of getting altitude sickness. While it is not predictable who, where, and how they will get it, we all need to be well-aware and prepared for the unwanted. As we gain altitude during the trek, we should be more careful on our pace of walk, food, water, rest, and recovery. Being careful and taking it easy in the mountains can reduce the chance of getting altitude sickness.
Yes, permits are necessary for the trek. Since, you are going on our package, we take care of everything. You do not need to worry about arranging the permit for yourself.
When you are on our trek package, we provide porters to carry your backpack in the mountains. A porter carries the backpacks of two trekkers.You suggest you to keep your backpack around 10 kg.
Yes, you will need some cash in the mountain. Although your major meals are included in our package, you may need money for drinks, shower, souvenir shopping, wifi, device charging, and tips to guide and porters at the end of the trip.
We will brief you on how much to take on the first day of the trip when we meet in Kathmandu.
No, there is no acclimatization break during the trek. Although it is a Himalayan trekking trip, it does not require you to take any extra days for acclimatization. You can adjust in the climate as you trek to the higher elevation.
We focus on small group adventures to ensure that every one is well-taken care of and they enjoy the trek. We keep our group to the maximum limit of 16 people.
In that unfortunate case, we will make sure that you are well taken care of. If you cannot continue your journey further towards the destination and want to rest or return back, we will arrange a porter to be with you and take care of you while rest of the group members continue the trek.
Review