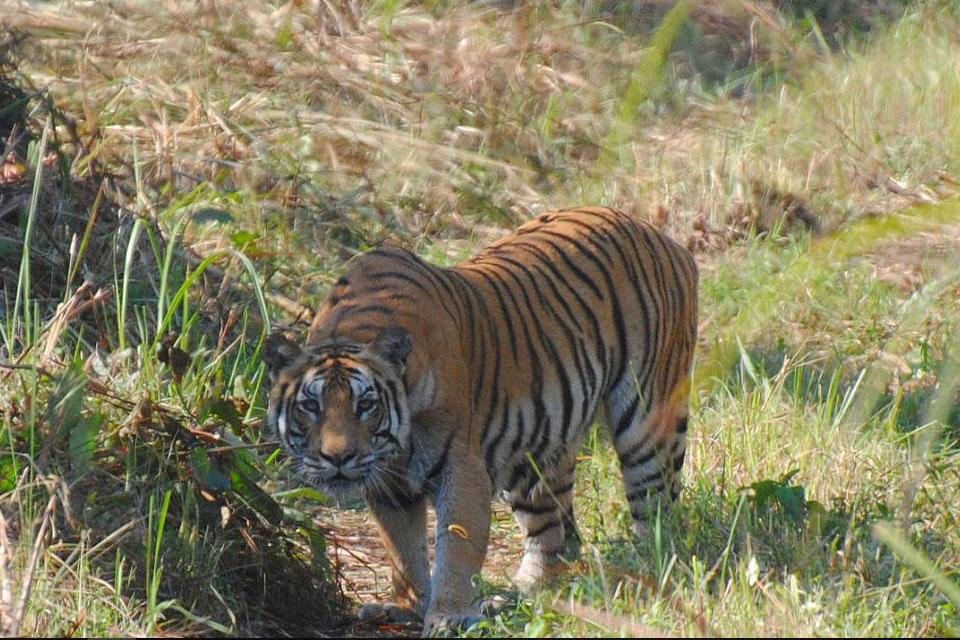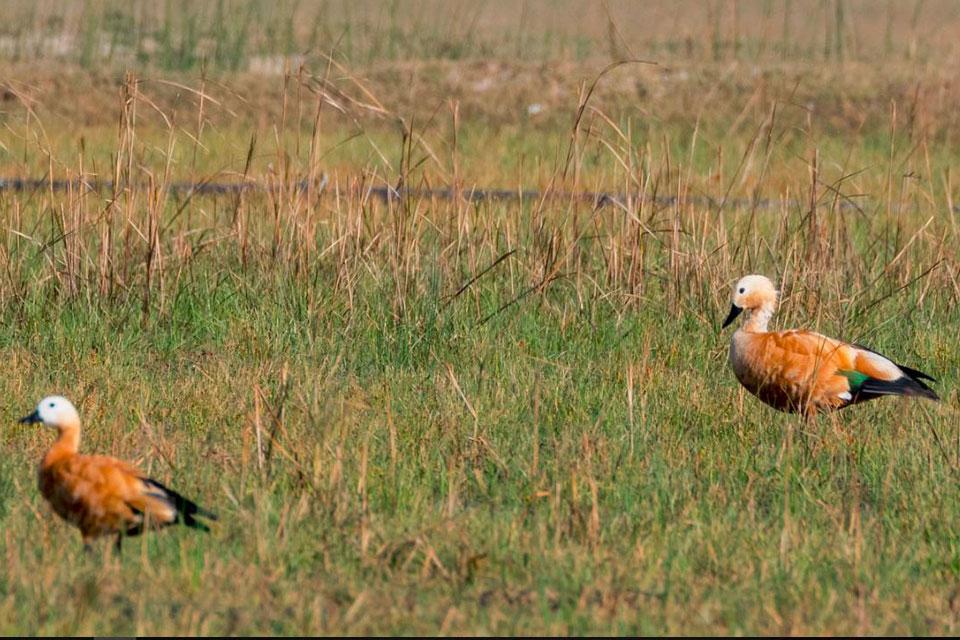 Nepal is famous as the "Land of Himalayas" but it is also well-known for the Jungle or Wildlife Safaris. The Northern part of the country is occupied with the snowy peaks while the lowlands of the Southern part are covered with the jungles, and the region is named as "Terai". The widely distributed tropical jungles of Terai are in the form of national parks, conservation areas, and wildlife reserves. These cover approximately 16% of the total geographical area of Nepal. The Jungle or Wildlife Safari in these areas is gaining popularity as day activities among the travelers to Nepal. The tour in the Jungle riding on the back of the Elephant has become an attraction to the tourists. Chitwan National Park and Bardia National Park are the two highlighted spots for Jungle Safaris in Nepal. Step on Himalaya organizes the Jungle safaris in both these places to let you explore and enjoy to the fullest.
Nepal is full of exotic floras and faunas. There are many endangered species of wildlife as well as birds that are preserved in the forests of Nepal. It is a wonderful vacation trip to spend quality time with friends, families, or solo. Step on Himalaya not only organizes the Jungle Safaris and Wildlife Adventure Tours but also arranges the sightseeing tours, Bungee jumping, Canoeing, White Water Rafting, etc. These wilderness activities boost up your fun and spirit to explore the different corners of Nepal and enjoy the varieties of lively experiences. Jungle Safaris and Wildlife Adventure Tours knock the enthusiastic spirit of yours to discover the pristine natural pearls of Nepal. Either ride on the elephant's back or a Four-wheel drive into the jungle, the choice is yours. Step on Himalaya will manage accordingly. Once you enter for the safari, a different world of greeneries is ahead welcoming you to dip in the ocean of tranquil nature.
Jungle Safaris and Wildlife Adventure Tours are excellent options to enjoy the engulfing natural diversity of Nepal. Chitwan National Park lets you the chance to see the Royal Bengal Tiger, One-horned Rhinoceros, Crocodiles, Gharials, etc. while the deep and thick forests of Bardia National Park offers the enthralling wilderness feeling of Jungle Safaris. During the autumn season, the Greater Spotted Eagle, Pallas's Fish-eagle, Eastern Imperial Eagle are spotted in the Chitwan National park. Similarly, the colorful Bengal Pittas usually visit here during monsoon for breeding. The sight of Paradise flycatcher with the undulating long tail in the flight is mind-blowing. Basking in the sun next to the juggling rivers, relaxing in the thatched huts, enjoying the sunset views, bonfire, overnight picnic alongside the river, etc. are the surpluses that make you feel awesome during the Jungle safaris. Step on Himalaya will take care of the arrangements according to your wishes. Let us be your travel mate to make your dreams come true.