Gokyo Trek
Places you will see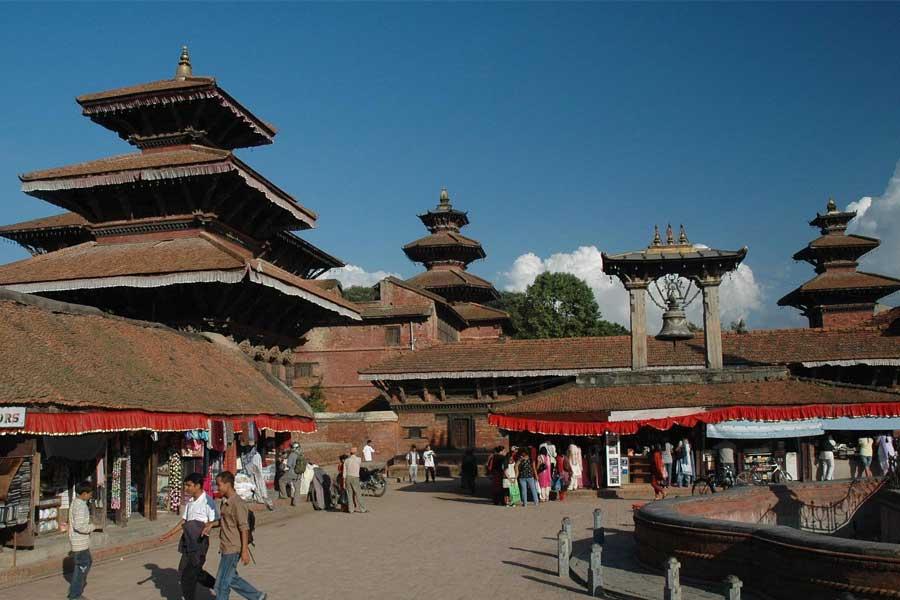 Kathmandu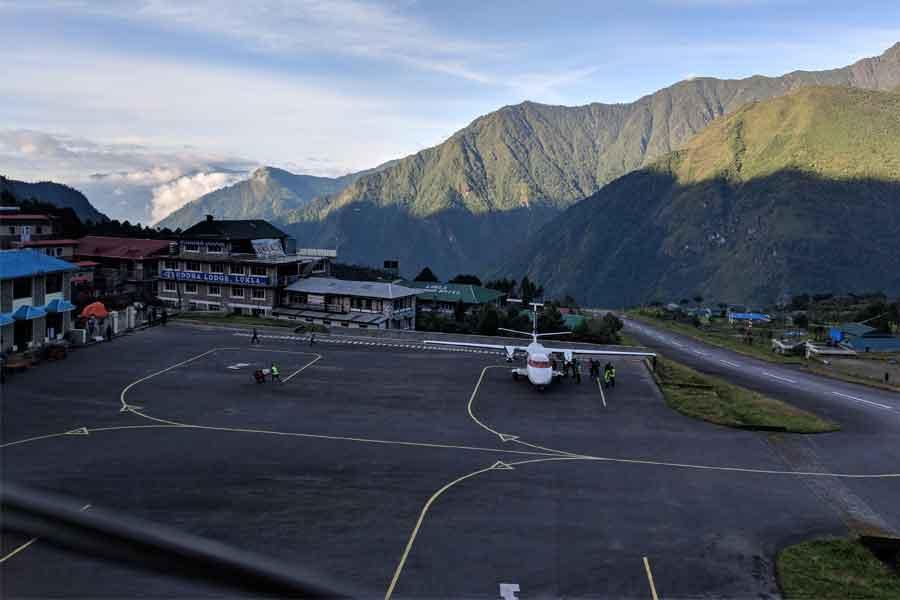 Lukla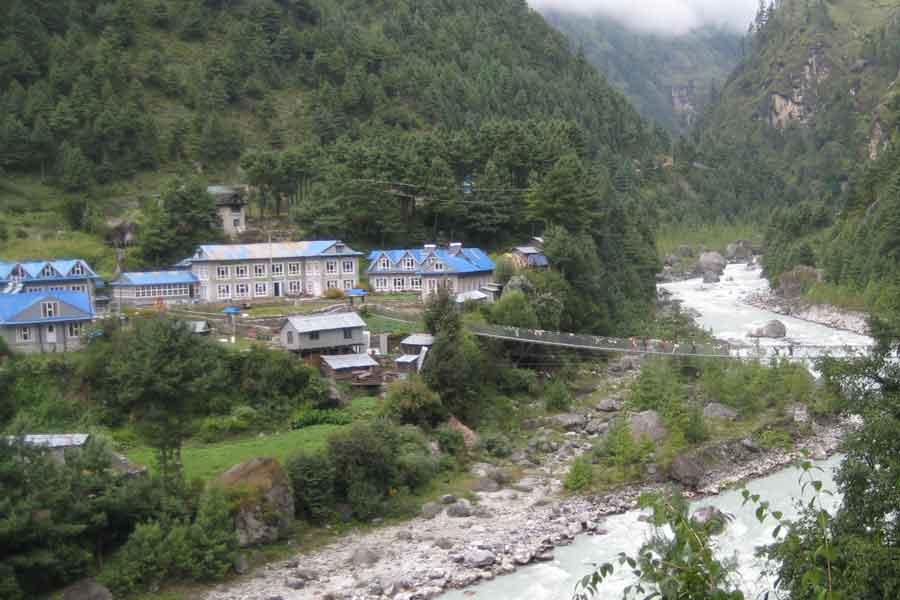 Phakding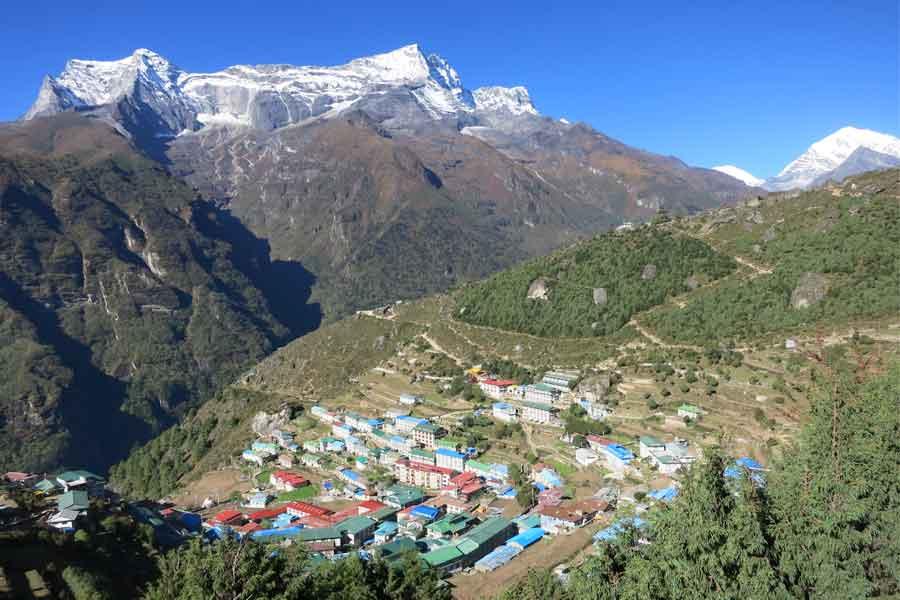 Namche Bazar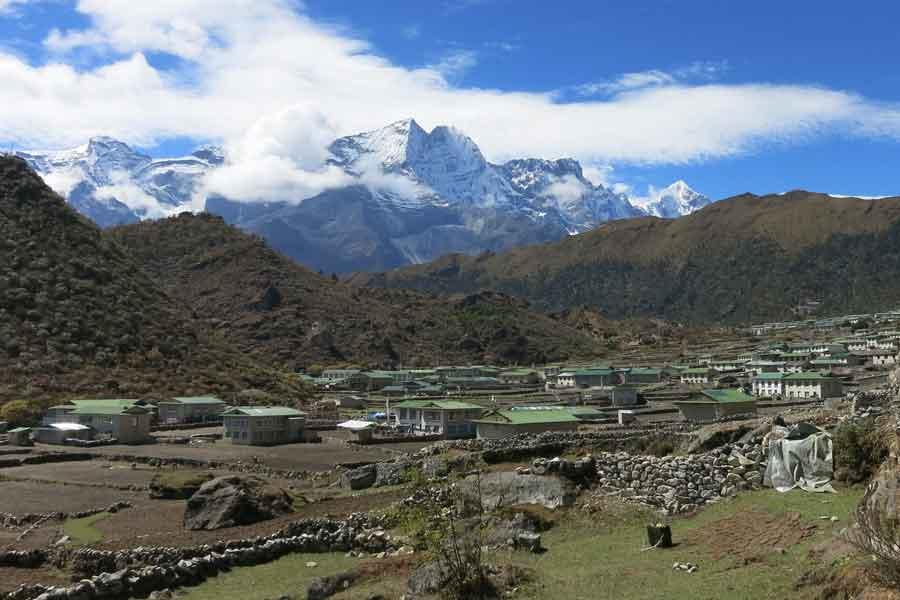 Khumjung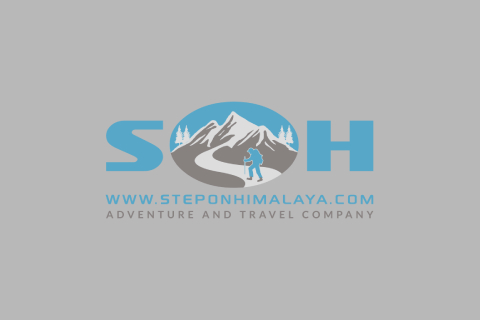 Phorse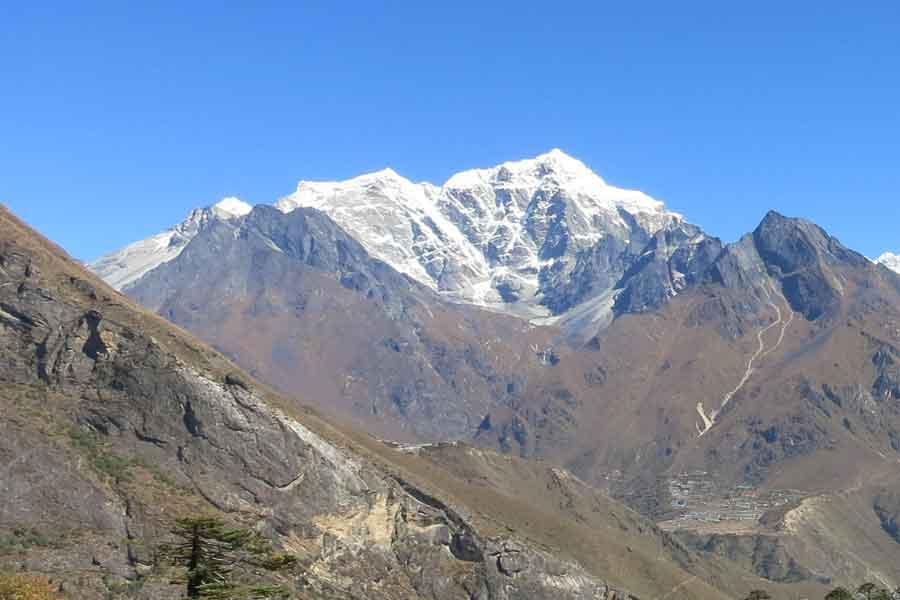 Machhermo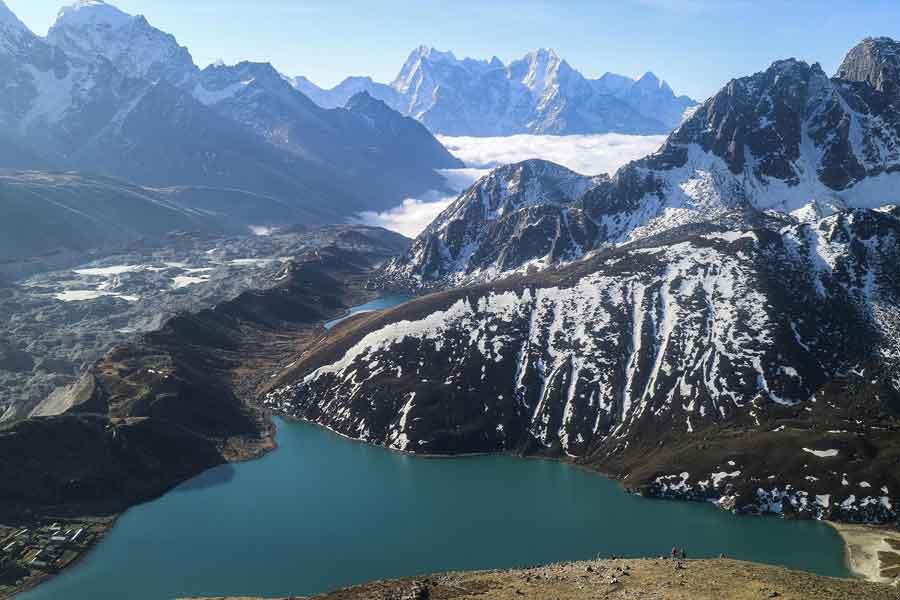 Gokyo Lake
Trip Overview
One of the most spectacular places in the Everest region, Gokyo valley offers trekkers an unforgettable trekking experience. Gokyo Trek is the adventure that takes you to explore the beautiful Himalayan valley with magical glacial lakes. From beautiful lakes to glaciers and mountains, the trek has everything beautiful to offer you an incredible experience.
What is Gokyo Trek like?
This adventure is one of the popular treks in the Everest region second to the Everest Base Camp Trek. You will traverse beautiful trail from Lukla towards the spectacular valley of Gokyo. When the trek route separates from EBC trek route from Namche Bazar, it starts getting quieter. There are fewer trekkers on the trail while the regular route to the base camp has more trekkers.
While this trekking adventure takes you to explore the beautiful Gokyo Lakes, you can also continue towards the Everest base camp crossing Cho La pass.
Exploring and indulging in the magical charm of the lakes, you can also trek to the astonishingly beautiful viewpoint of Gokyo Ri. An early morning hike to the viewpoint is an overwhelming experience for the view it brings to you.
A total of 14 days trip, Gokyo Trek is a perfect adventure for people looking for a peaceful trekking holiday. You can explore the wonders of Gokyo Lakes also on the Everest Three High Passes Trek.
View More
Detail Itinerary
Day 01 : Arrival in Kathmandu (1,350 m/4,428 ft)

Landing in Tribhuwan International Airport. Welcome by the representative of Step On Himalaya then followed by transfer to the designated hotel via a private vehicle. A welcome dinner from the Team of Step On Himalaya
Accommodation:
Hotel
Meal:
Dinner
Day 02 : Kathmandu Valley Tour with Preparation of trek (1,350 m/4,428 ft)

The first day of Trekking starts with the Kathmandu valley tour. An experienced, English speaking guide will accompany you for the sightseeing of the UNESCO World Heritage Sites of Kathmandu Valley which are mainly the Swayambhunath Stupa (Monkey Temple), Boudhanath Stupa, Pashupatinath Temple and Kathmandu Durbar Square. By evening, we will have brief discussions about the plans according to the itinerary and remaining documentation. Overnight stay at Kathmandu with breakfast included.
Accommodation:
Hotel
Meal:
Breakfast
Day 03 : Flight to Lukla and then trek to Phakding (2,651 m/8,700 ft): 3 - 4 hours

An interesting but scary flight to Lukla of about 30 – 35 minutes from Kathmandu Domestic Airport and then we trek to Phakding for about 3 – 4 hours. Overnight stay at Phakding with 3 meals.
Accommodation:
Tea house/Guest house
Meal:
Breakfast, Lunch and Dinner
Day 04 : Trek from Phakding to Namche Bazaar (3,438 m/11,280 ft): 5 - 6 hours

On day 4, we walk from Phakding along the Dudh Koshi River and cross multiple suspension bridges. During a walk, we come across small beautiful villages, monasteries and attractive chortens with colorful prayer flags and manis. As we enter the Sagarmatha National Park, the trekking permits are checked at Monjo. Then we will head towards Jorsale and finally to Namche Bazaar. We can enjoy the majestic views of Kusum peak, Kangaru peak, Mt, Everest, Mt. Lhotse, etc. Overnight stay at Namche Bazaar with 3 meals.
Accommodation:
Tea house/Guest house
Meal:
Breakfast, Lunch and Dinner
Day 05 : Acclimatization day at Namche Bazaar (3,438 m/11,280 ft)

Namche Bazaar is the central hub of trading among the Tibetans. They sell the souvenir and other variety of things required for trekking. Acclimatization is very important to plan further programs. It also helps us to prevent the illness related to Mountains like Acute Mountain Sickness. For this, we climb to Khumjung valleys and visit the monastery there. We can also go to the airstrip above Syanboche valley and view the attractive views of Khumbila, Thamserku, Kongde, etc. The Tourist Visitor Center is also there where we can see articles related to the first climbers of Mount Everest and Ancient Sherpa Culture. Then we walk back to Namche Bazaar where overnight stay with 3 meals.
Accommodation:
Tea house/Guest house
Meal:
Breakfast, Lunch and Dinner
Day 06 : Trek from Namche Bazaar to Phorse (3,680 m/12,073 ft): 5 - 6 hours

Today's destination is Phorse. We walk after early morning breakfast from Namche Bazaar along with several ups and downs. We will slowly walk down towards Kyanjuma and then after reaching Sansa, we will follow the Gokyo trails. After reaching Mong, we can get an amazing glimpse of Mt. Thamserku, Mt. Ama Dablam, Mt. Khumbila, Mt. Tawoche, etc. From there, we will further descend to Dudh Koshi river and then ascend to Phorse passing via Rhododendron forests. We still can see the amazing views of the snow-capped mountains. Overnight stay in Phorse with 3 meals.
Accommodation:
Tea house/Guest house
Meal:
Breakfast, Lunch and Dinner
Day 07 : Trek from Phorse Village to Machhermo (4,470 m/ 14,663 ft): 5 - 6 hours

After an early morning breakfast from Phorse, we will have to trek for about 5 -6 hours to reach Machhermo. We might get a chance to encounter the local wildlife like Musk deer, mountain goats, pheasants, etc at the closest distance. Then we slowly climb up towards the Luza village, more above the Dudh Koshi river. Continuing the trail, we reach Machhermo passing through the jungles, beautiful waterfalls, and dainty villages. Overnight stay here with 3 meals.
Accommodation:
Tea house/Guest house
Meal:
Breakfast, Lunch and Dinner
Day 08 : Trek from Machhermo to Gokyo (4,800 m/15,744 ft): 5 - 6 hours

From Machhermo, we will ascend onto the hill enjoying the fascinating views of Dudh Koshi valley and other mountains like Mt. Thamserku, Mt. Kangtega, Mt. Cho-Oyu, etc. The trail will reach Phangga and then we will gradually descend to the river bank and then again ascend to reach the moraines of the Ngozamba Glacier. To reach Gokyo, we have to pass through Longpongo, Raboche Tsho, and Dudh Pokhari valley. We can roam around if you want. Overnight stay at Gokyo with 3 meals.
Accommodation:
Tea house/Guest house
Meal:
Breakfast, Lunch and Dinner
Day 09 : Trek from Gokyo Valley then Short Climb to Gokyo Ri (5357 m/17,570 ft) and hike to fifth lakes (4956 m/16260 ft): 5 - 6 hours

Acclimatization day at Gokyo. If the weather is supportive, we can hike to the Gokyo Ri from where we can soothe our eyes with the Himalayan vista and the calm Gokyo lakes. Then we can hike up to the fourth and the fifth Gokyo lakes which are about 3 km north of Gokyo. A little climb up will offer the astonishing sight of Mt. Everest, Mr. Lhotse, Mt. Cho-Oyu, Mt. Nuptse, etc. This vantage point is popularly known as Scoundrel's Viewpoint. We can view the Cho-Oyu base camp and Ngazumpa Glacier from the northern part of the Fifth Gokyo Lake. Ngazumpa Glacier is considered to be the biggest glacier in the world. Then we return to Gokyo to spend Overnight with 3 meals.
Accommodation:
Tea house/Guest house
Meal:
Breakfast, Lunch and Dinner
Day 10 : Trek from Gokyo to Dole (4038 m/13248 ft): 3 - 4 hours

Today we will reach to Dole after walking for about 4 hours. We will walk along the Dudh Koshi River and pass by the first Gokyo lakes enjoying the amazing views of the Taboche and Cholatse snowy peaks. After walking for a short distance, we reach a Chorten from where we can see great views of Mt. Kangtega, Mt. Cho-Oyu, Mt. Thamserku, etc. We will pass by the beautiful hamlets of Machhermo, Luza, Lhafarma before arriving at Dole. Overnight stay with 3 meals.
Accommodation:
Tea house/Guest house
Meal:
Breakfast, Lunch and Dinner
Day 11 : Trek from Dole to Namche Bazaar (3,440 m/11,284 ft): 4 - 5 hours

We will walk for about 5 hours from Dole back to Namche Bazaar passing through the Rhododendrons and wildflowers. We can encounter the local wildlife like Musk Deer, Pheasants, Mountain goats, etc. We can have beautiful views of Khumbila region from Mong. We will reach an intersection where we meet the trail to Sansa. Gradually, we walk and climb up to a timbered slope beyond Kyangjuma. We will then reach the Namche Army camp hill and after walking for about a kilometer, we will arrive at Namche Bazaar. Overnight stay at Namche Bazaar with 3 meals.
Accommodation:
Tea house/Guest house
Meal:
Breakfast, Lunch and Dinner
Day 12 : Trek from Namche Bazaar to Lukla (2,860 m/9,186 ft): 6 - 8 hours

We will walk till Lukla from Namche Bazaar. We will walk-ups and downs on a rocky path passing through the suspension bridges. We will then spend the remaining time wandering around or rest. Overnight stay in Lukla and being ready for tomorrow's flight back to Kathmandu. 3 meals included.
Accommodation:
Tea house/Guest house
Meal:
Breakfast, Lunch and Dinner
Day 13: Flight back to Kathmandu from Lukla airport

A flight back to Kathmandu after having early morning breakfast. The rest of the day to spend at the hotel or roam around the local markets for shopping. Farewell dinner in the evening from the team of Step On Himalaya. Stay overnight at the Hotel.
Accommodation:
Hotel
Meal:
Breakfast and Dinner
Day 14: Final departure from Nepal

After having early morning breakfast, the representative of Step On Himalaya will assist you and then accompany you to reach the airport at least 3 hours prior to the scheduled time of the flight.
Accommodation:
n/a
Meal:
Breakfast
Cost Details
What is included?
Transportation in a private vehicle (pick up and drop to Airport)
Accommodation in a Three-star hotel in Kathmandu; breakfast included
Accommodation in Teahouses and Guesthouses during the trek
3 meals (Breakfast, Lunch, and Dinner) were included during the trek
Ground transportation according to the Itinerary
Sightseeing Tour in Kathmandu valley guided by an English speaking Tour Guide
Domestic flight from Kathmandu to Lukla and vice-versa
All the permits, TIMS, and entrance fees during the Sightseeing Tour
Porter to carry luggage (1 porter: 2 trekkers)
Insurance (travel and medical), Salary, Food, and Accommodation of the staff
All the government and local taxes
What is not included?
Personal expenses like bar bills, hot showers, beverages, internet use, etc.
Visa Fee and Airport Taxes
International Ticket Fare
Travel and Medical Insurance
Rescue charges in case of Emergency or any mishaps
Trip Map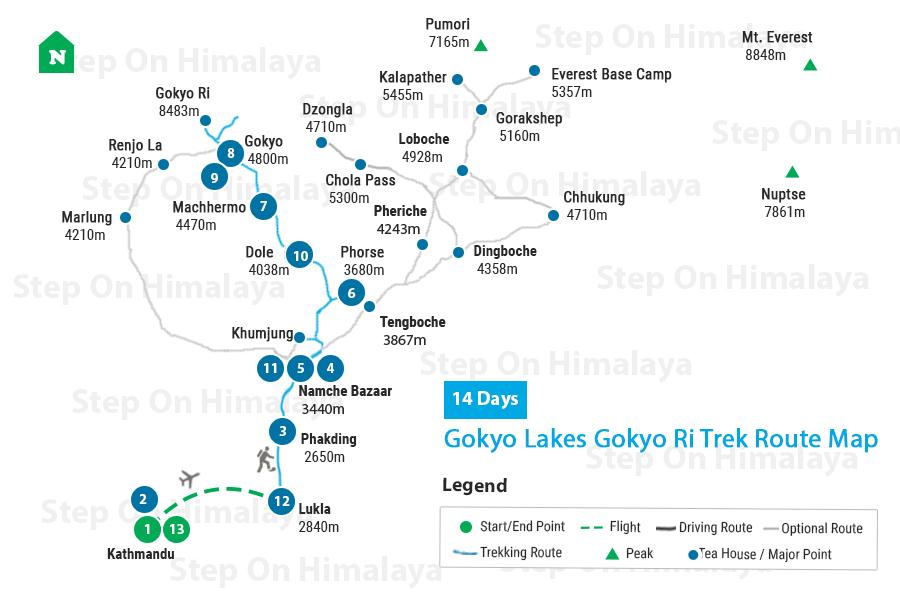 FAQ
Everest Base Camp Trek is categorized as Moderate, Adventurous, and Challenging/Strenuous.
A trekker has to walk a minimum of 5 to 8 hours daily.
As a Himalayan trekking adventure, you will trek through mountainous landscape. Walking up and down the hill during the trek is quite common characteristic of trekking in Nepal.
Yes, definitely. Elevation change is an important part of the trek. As there is a lot of walking up and down the hill, there is an elevation change every day. However, the range of change differs from day to day. It is mostly an uphill trek up to the destination and downhill on the way back. However, the trail winds up and down the mountains throughout the trek regardless of the elevation difference for the day.
Nepal offers trekking adventures throughout the year. However, the autumn and springs seasons are the best seasons to go trekking in Nepal. The months of September-November and March to May offer the best weather and atmosphere for trekking. Althgouh high altitude trekking is quite difficult and impossible in winter season, low altitude trekking can be done throughout the year.
Many people confuse trekking with climbing while these are completely different activities. Trekking is a walking activity in the mountains below snowline while climbing goes way above snowline to the top of a mountain. Trekking is much easier than climbing because you need to learn technical skills to climb a mountains.
Although age is not a bar to go on a trekking adventure in Nepal, you certainly need to consider a few factors before going on a trek. The basic requirement for trekking in Nepal is good fitness level regardless of your age. Since the activity involves a lot of walking up and down the mountains, you need to be fit enough to indulge in the activity for multiple days.
We highly recommend taking a guide with you when you go on the trekking adventure. Even if the trail is well-trodden and has many trekkers trekking, you need to have a guide for many reasons. First of all, a guide is not only the person to show you the trail. A trekking guide has a huge responsibilty of completing the adventure ensuring the safety of trekkers in the strange mountains. Moreover, the guide will also make your trip more than an adventure. It becomes a lifetime experience.
The mountains now have basic teahouse and lodge accommodations for trekkers. You can spend overnight in the warmth of guesthouses called teahouses during the trek unlike tented camps in the past.
The most common food during the trek is Dal Bhat. However, you can choose other food items from the menu. The food items differ from region to region.
You need to prepare your stuff wisely for the trek. The backpack you get ready for the trek should have all essentials and avoid any unnecessary stuff in there. Check this equipment list for a better understanding of what to pack for the trek.
As a high altitude trekking adventure, the trek always has a risk of getting altitude sickness. While it is not predictable who, where, and how they will get it, we all need to be well-aware and prepared for the unwanted. As we gain altitude during the trek, we should be more careful on our pace of walk, food, water, rest, and recovery. Being careful and taking it easy in the mountains can reduce the chance of getting altitude sickness.
Yes, permits are necessary for the trek. Since, you are going on our package, we take care of everything. You do not need to worry about arranging the permit for yourself.
When you are on our trek package, we provide porters to carry your backpack in the mountains. A porter carries the backpacks of two trekkers.You suggest you to keep your backpack around 10 kg.
Yes, you will need some cash in the mountain. Although your major meals are included in our package, you may need money for drinks, shower, souvenir shopping, wifi, device charging, and tips to guide and porters at the end of the trip.
We will brief you on how much to take on the first day of the trip when we meet in Kathmandu.
We focus on small group adventures to ensure that every one is well-taken care of and they enjoy the trek. We keep our group to the maximum limit of 16 people.
In that unfortunate case, we will make sure that you are well taken care of. If you cannot continue your journey further towards the destination and want to rest or return back, we will arrange a porter to be with you and take care of you while rest of the group members continue the trek.
Review
What an amazing Trip to Gokyo Lakes and Gokyo Ri... It is already a high graded trekking route as one of the lengthy and difficult routes but hats off to Hari from Step on Himalaya...I must say well managed by Step on Himalaya Team. I never expected we would feel so cozy and relaxing as we continued the trip and finally ended with a grand farewell by SOH ... appreciated and highly recommended for any trip .. Choose Step on Himalaya.. you won't regret..
---