Manaslu Circuit Trek
Places you will see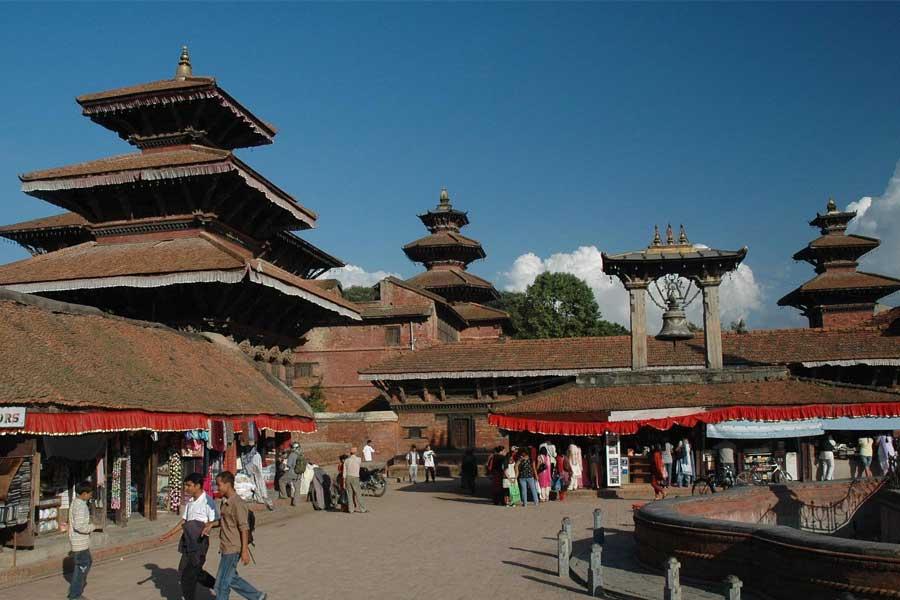 Kathmandu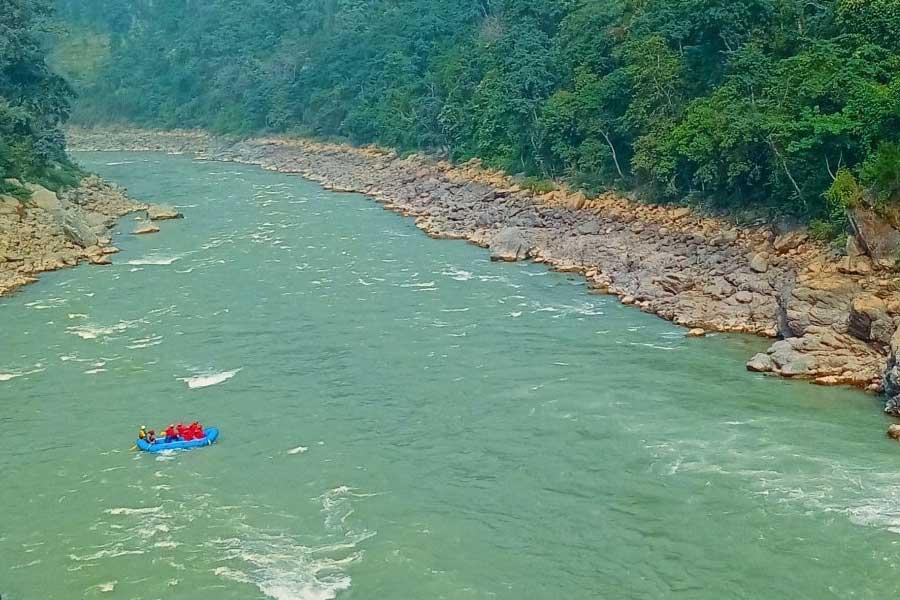 Trishuli River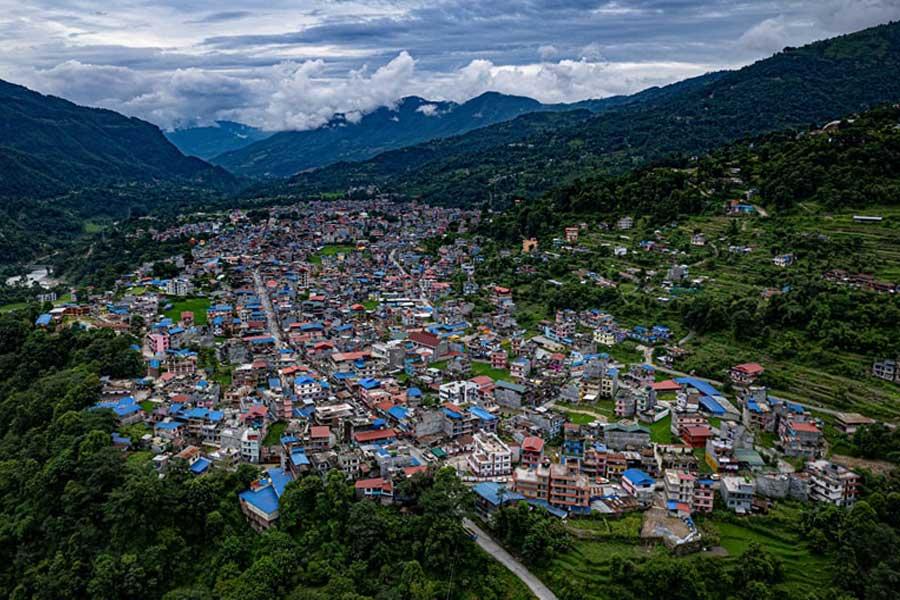 Besisahar
Trip Overview
Manaslu Circuit Trek
Manaslu Circuit Trek is one of the less-trodden trekking trails, located in the western part of Nepal. Manaslu literally has the meaning of the "Spirit-Mountain or Ghost-Mountain". It is believed that the strong and kindhearted deity dwells here secretly in its territory. Mt. Manaslu is the eighth-highest peak in the world with a height of 8163m. This Manaslu Circuit Trek was opened for trekking only in 1992 A.D. Though it was opened, still, most of the areas are restricted to exploration. Trekking to any mountains is delightful, but Manaslu Circuit Trekking being untouched and less explored regions, it is more daring and interesting to do trekking in Manaslu Circuit. Only a few trekkers dare to venture into this sublime region of Nepal. The trekkers can enjoy the amazing heart-pounding views of Mt. Manaslu, Mt. Chuli, Cheo Himal, Himlung Himal, Annapurna II, Larkya Himal, etc. passing through the meadows, small villages, and the waterfalls.
Manaslu Circuit Trek is famous for the Larkya La pass (5420m) which is considered the best vantage point for scenic views. This is also the ancient trading route for salt, linking the Budhi Gandaki and the Marshyangdi valley. This trek is easily accessible from Capital City, Kathmandu. The starting point of the Manaslu circuit is Soti Khola and the ending point is Syange. The wilderness of the Manaslu circuit offers to explore and enjoy the natural and cultural diversities in the amazing geography of Manaslu. The experience in the tea houses, the friendliness of the local people, the varieties of food items, the high altitude lakes, the unique floras and faunas, the Buddhist monasteries, chorten, mani walls, the challenging rocky – stony roads, and the serene environment, is simply unusual. The better time to travel in Manaslu Circuit is usually during March-May (Spring) and September to December (Autumn).
Manaslu Circuit Trek is considered a genuine adventure and the best holiday package in Nepal. No doubt, the incomparable natural beauty, the fascinating cultural heritage, the unique biological diversity, and the heart-touching views of the Dhaulagiri and the Annapurna ranges are the main attractions of the Manaslu region. Since the level of Manaslu Circuit Trek is difficult, the trekker should be fit and has the physical endurance to walk about 7 – 8 hours every day. Cardiovascular fitness is a must as the Manaslu Circuit is located at a higher altitude. The remote and isolated Manaslu Circuit Trek is now becoming a well-established tourist spot but due to the earthquake of 2015, this Manaslu region was severely affected. Reconstructions work for the teahouses and lodges has been speeding up. Camping is not required for accommodation but nowadays, camping is usually even done for entertainment and a different experience. Step on Himalaya helps you to enjoy this striking adventure in the Manaslu Circuit.
Detail Itinerary
Day 1: Drive from Kathmandu - Arughat - Soti Khola - Macha Khola (710m/2328 ft) : 7 – 9 hours

The first day of Manaslu Circuit Trek. After an early breakfast, today we will head to Macha Khola via Soti Khola. We will drive from Kathmandu to Dhading Besi then to Arughat, then to Soti Khola, and then to Macha Khola. The drive will take about 7 – 9 hours. Dhading Besi is the headquarter of Dhading. On the way, we will view the amazing villages, the river falls, rivers and the green mountains. There is a beautiful forest of Sal trees en route. Following the trail of the Budhi Gandaki river, we will continue our walk over the rocky paths, ups, and downs, amazing waterfalls, etc. Then we will pass by Labubesi, a Gurung village. There is a suspension bridge ahead and by crossing it, we will reach Machha Khola. Overnight in Machha Khola.
Accommodation:
Tea House/Lodge
Meal:
Lunch, Dinner
Day 2: Trek from Machha Khola to Jagat (1410m/ 4625 ft): 6 – 7 hours

From Machha Khola, we will walk until we reach Jagat. On the way, we will walk upstream to the beautiful Khorla Besi village. There is a hot spring at Tatopani. We will cross a suspension bridge and pass by the challenging rocky pathways with river falls and forests en route. We will then reach Dovan and can see the bubbling Budi Gandaki river flowing down on the steep series of rapids and cutting through. There is another suspension bridge at Lauri. After crossing it, we will walk the stone-paved roads to Thaaro Bharyang and finally arrive at Jagat. Overnight in Jagat.
Accommodation:
Tea House/Lodge
Meal:
Breakfast, Lunch, Dinner
Day 3: Trek from Jagat - Deng (1,804m/5917 ft): 6 – 7 hours

We will walk uphill and downhill, pass by the Fir, Pine, and Rhododendron forests, villages where there are thatched roof houses, fields of barley, buckwheat, cabbage, spinach, and potatoes, and river falls. We will cross a suspension bridge built over the Budi Gandaki river and enter Philim. Philim is a Gurung village. There are Buddhist monasteries, the chortens surrounded by colorful prayer flags, etc. After walking for some distance, we will reach Deng. Overnight in Deng.
Accommodation:
Tea House/Lodge
Meal:
Breakfast, Lunch, Dinner
Day 4: Trek from Deng - Namrung (2630m/8626ft): 6 – 7 hours

Today's destination is Namrung which might take about 6 – 7 hours to reach Deng. We will move up crossing the Budhi Gandaki river and climbing up to Rana. The surrounding is almost similar to the mountains. The beautiful sight of the Himalayas, fields at the bases, and the rivers flowing from the Himalayas. We will reach Namrung, a Buddhist village. There is a water-turbine hydro electricity powerhouse here. Overnight at Namrung.
Accommodation:
Tea House/Lodge
Meal:
Breakfast, Lunch, Dinner
Day 5: Trek from Namrung – Samagaon (3529m/11580ft): 6 – 7 hours

Namrung village is the starting point of today's walk. This is a good viewpoint for the sight of Siring and Ganesh Himal. We will walk through the dense forests and reach another village, Lihi. There are many chortens with colorful prayer flags and barley fields. On the way, we will pass via Sho village, Lho village, Shyala village, and reach Sama village. Walking for about 6 – 7 hours, we will end the trek for today in Samagaon. Overnight at Samagaon.
Accommodation:
Tea House/Lodge
Meal:
Breakfast, Lunch, Dinner
Day 6: Trek from Samagaon - Pungyen gompa - Samagaon (3529m/11580ft): 6 – 7 hours

Acclimatization plus rest day at Samagaon. We will meander in Samagoan and neighboring areas. This day will provide us the time to relax from the hectic walks and feel the amazing surrounding. We can view the stunning sights of Mt. Simnang Himal, Mt. Manaslu, Mt. Nagdi chuli, Mt. Samdo (Pang phuchuli), etc. There is a Birendra Kunda nearby the Manaslu Base camp. Pungyen Gompa is an old Buddhist Gompa. Pungyen means bracelet describing two peaks. There is a story of this Gompa. It was destroyed after 1 year of the attempt to climb Manaslu by the Japanese but it was unsuccessful. The gods were angered and hence, there were many hindrances to the attempt. Later in 1959, the Japanese became successful. We will pay the visit to Pungyen Gompa and return to Samagaon overnight.
Accommodation:
Tea House/Lodge
Meal:
Breakfast, Lunch, Dinner
Day 7: Trek from Samagaon - Samdo (3860m/12,660 ft): 4 – 5 hours

We will today walk from Samagaon to Samdo which will take about 4 – 5 hours. We will walk down to the Budhi Gandaki river and follow the trail. Turning towards the left, we will reach the Manaslu Base camp. Walking through the deserted path with the windy valley, we will reach Samdo. There is the amazing forest of Juniper and Birch and a huge white Kani. Overnight in Samdo.
Accommodation:
Tea House/Lodge
Meal:
Breakfast, Lunch, Dinner
Day 8: Trek from Samdo – Dharamshala/Larkya B. C. (4460m/14, 628 ft): 4 – 5 hours

We will start our trek from Samdo after having breakfast. Crossing the wooden bridge built over the Budhi Gandaki river, we will hike up. On the way, we will witness the Larkya Glacier. We will wander in the valley of the Salka river and then walk again to reach the amazing stone-built guest house known as "Dharamshala". Here is a Larkya Bazaar where we can do shopping. Overnight in Dharamshala.
Accommodation:
Tea House/Lodge
Meal:
Breakfast, Lunch, Dinner
Day 9: Trek from Dharamsala – Larkya la (5160m/16, 924 ft) – Bimthang (3720m/12, 201 ft): 8 – 9 hours

Bimthang is the destination today. We will walk from Dharamshala after having breakfast. We will ascend the rocky road and feel the windy weather to reach Larkya La. We will eat packed lunch here enjoying the overwhelming views of Mt. Manaslu, Himlung Himal, Kang guru, Cheo Himal, and Annapurna II. The low pastures and the icy lakes on the way will make us feel chilly, but the experience is awesome. After reaching Bimthang, we will rest here overnight.
Accommodation:
Tea House/Lodge
Meal:
Breakfast, Lunch, Dinner
Day 10: Trek from Bimthang - Dharapani 5 – 6 hours

We will start our today's journey with a yummy breakfast. Being offered the attractive views of Mt. Manaslu, Himlung Himal, Cheo Himal, and Lamjung Himal, we will now descend and cross the Sangure Kharka, a high pasture land. Then we will cross a bridge over Dudh Khola and then walk further passing through the forest of Rhododendron. There is agricultural land in the valley at Karche situated at a height of 2785m. We will now follow the trail and reach the village of Gho crossing a sweeping arch to the bank of the river at 2580m. As our destination is to reach Dharapani, we continue our walk uphill where you will feel the warmth and hot climate. Then again the path starts descending through the pine forests where you can find 8 to 10 different colored Rhododendrons during the months of May and June. At Surkhi, we will stop by for lunch and then walk uphill to reach Goa which is a peaceful place. Here are 4 hotels for accommodation with good quality food. After walking shortly for about 20 minutes, you will lead to Mane, heading towards Tiliche and then Dharapani after a 30 to 35 minutes walk. Stay overnight at Dharapani.
Accommodation:
Tea House/Lodge
Meal:
Breakfast, Lunch, Dinner
Day 11: Dharapani to Besisahar to Kathmandu

Today is the final day of trekking at Manaslu Circuit Trek. After having breakfast, we have to speed up our pace to catch a sharing jeep that will drive us to Besisahar, as we should reach before 3 pm otherwise we might have to spend an extra night at Besisahar to get local transportation for Kathmandu the next day. From Besisahar, we will hop onto local transportation to Kathmandu. It will take about 6 to 7 hours to reach Kathmandu. En route, you will be again mesmerized by the beautiful view of the greenery of dense forests, traditionally built houses, terraced farmlands and bridges and waterfalls, and mainly the charming Marsyangdi River.
We also have an option of hiring private transportation, most probably a jeep, which might take us from Dharapani directly to Kathmandu without dropping us off at Besisahar. But it might cost a little extra.
After arriving in Kathmandu, you will be taken to the hotel where you can freshen up, rest, and get ready for a farewell dinner and cultural program as a token of remembrance from the Step on Himalaya family.
Accommodation:
Tea House/Lodge
Meal:
Breakfast, Lunch, Dinner
---
Is the proposed itinerary suitable for you?
If you are looking for a custom itinerary, please feel free to reach out to our team of professionals at any time.
Trip Map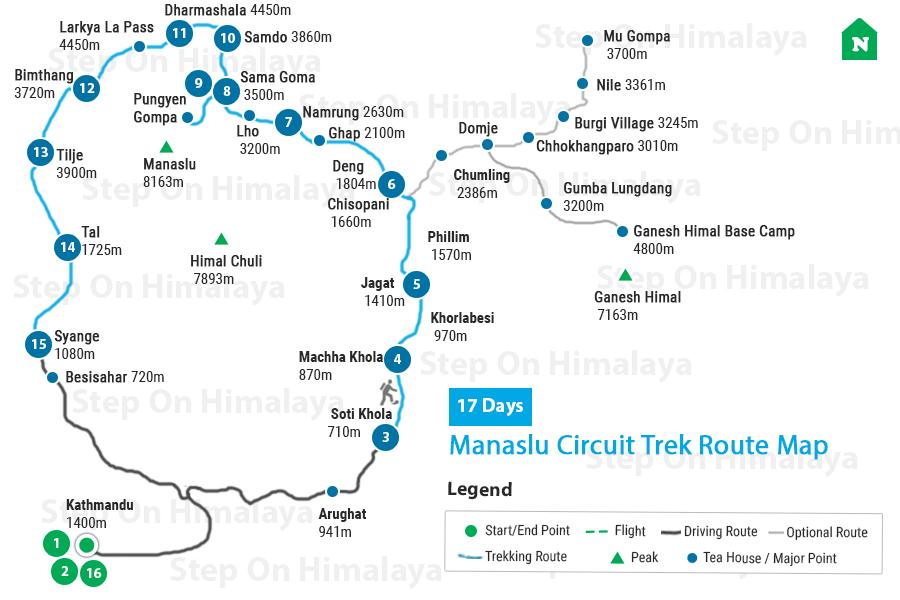 Cost Details
What is included?
Ground transportation via Local or Tourist bus from Kathmandu to Arughat to Kathmandu
Tea houses Accommodation during the trekking
10 B/F, 11 Lunch, and 10 Dinner during the trek
All necessary documentation, TIMS, trekking permits (ACAP, MCAP, and a special permit for Manaslu)
All the Local and Government Taxes, Service charges
All government licenses, Experienced guides, and porter
Salary, travel and medical insurance, food and accommodation of the staff
What is not included?
Entry Visa fee to Nepal
Travel and Medical Insurance
International Airfare from and to Kathmandu
Personal expenses like the Internet, phone calls, beverages, extra porter, hot shower, bar bills, laundry, battery recharge, etc
Lunch and Dinner during Kathmandu stay
Tips for the staff
Any other expenses that are not mentioned in the "Services Included" section
Emergency evacuation for mishaps or natural calamities or health issues
Review