Annapurna Circuit Trek
Places you will see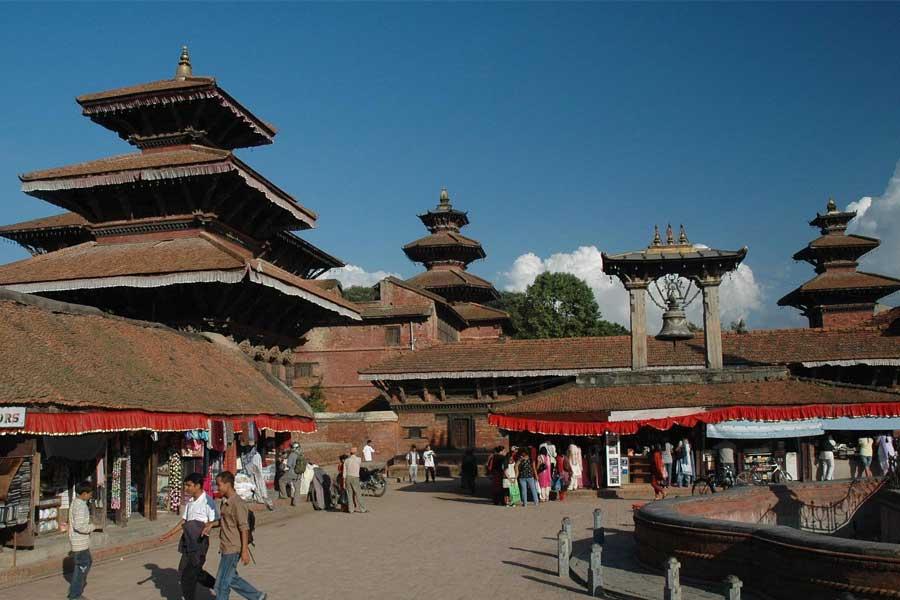 Kathmandu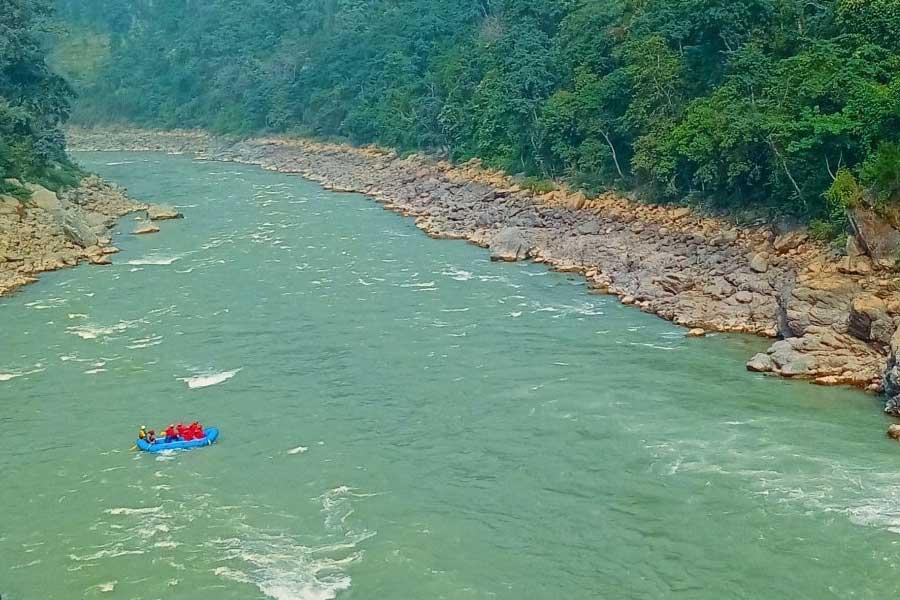 Trishuli River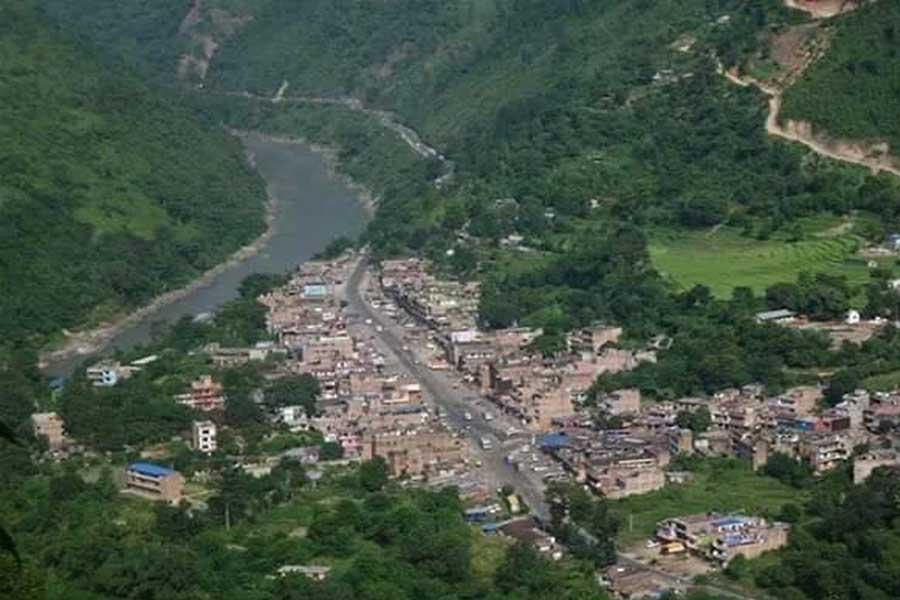 Mugling Bazar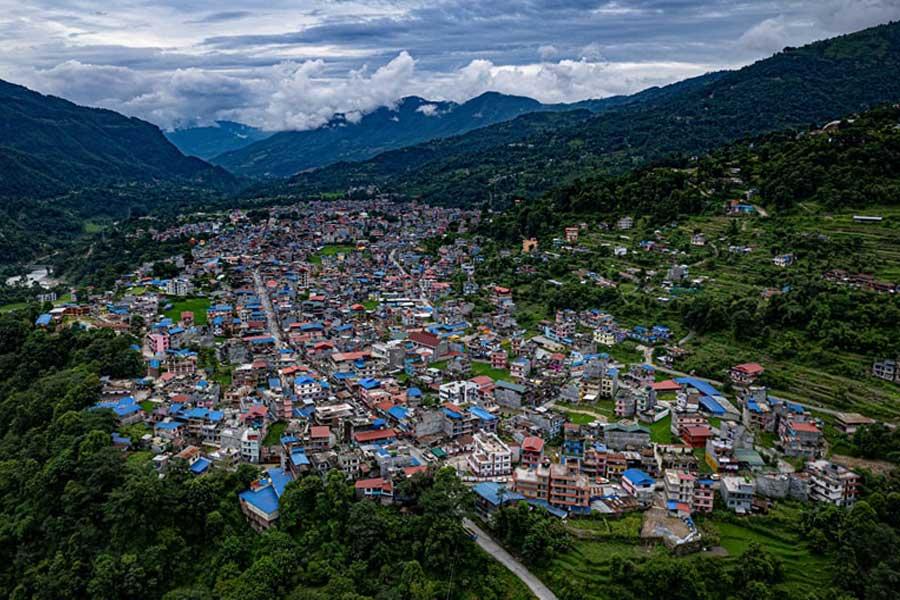 Besisahar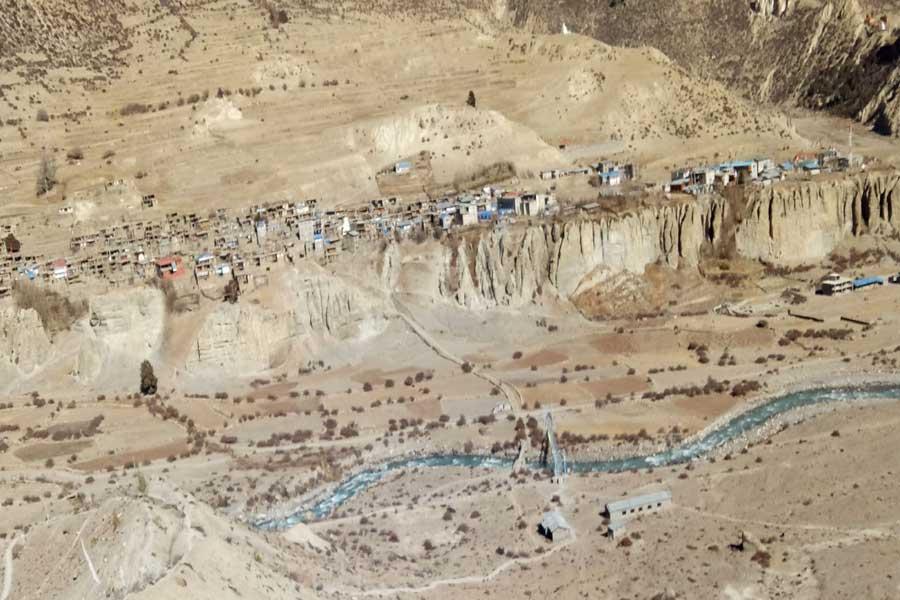 Manang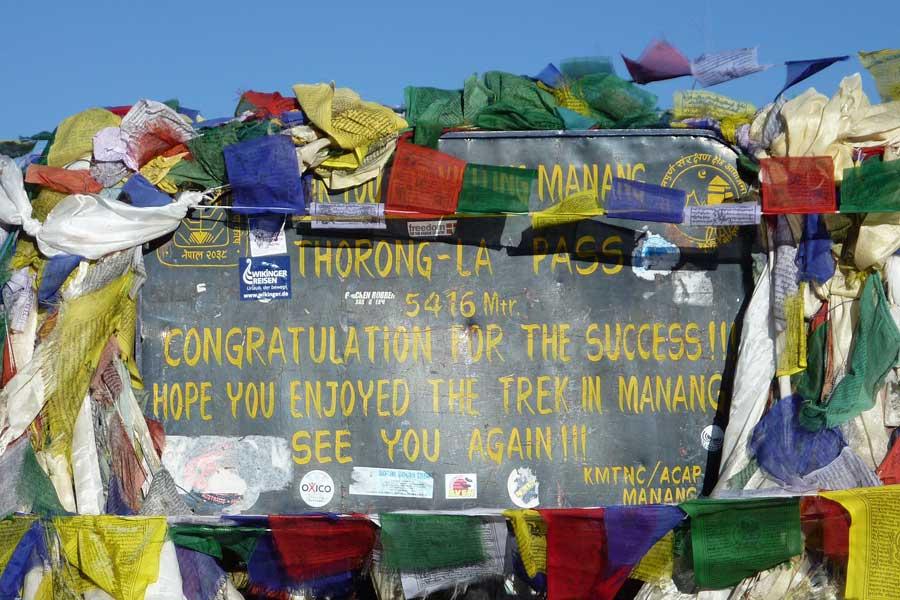 Thorong-La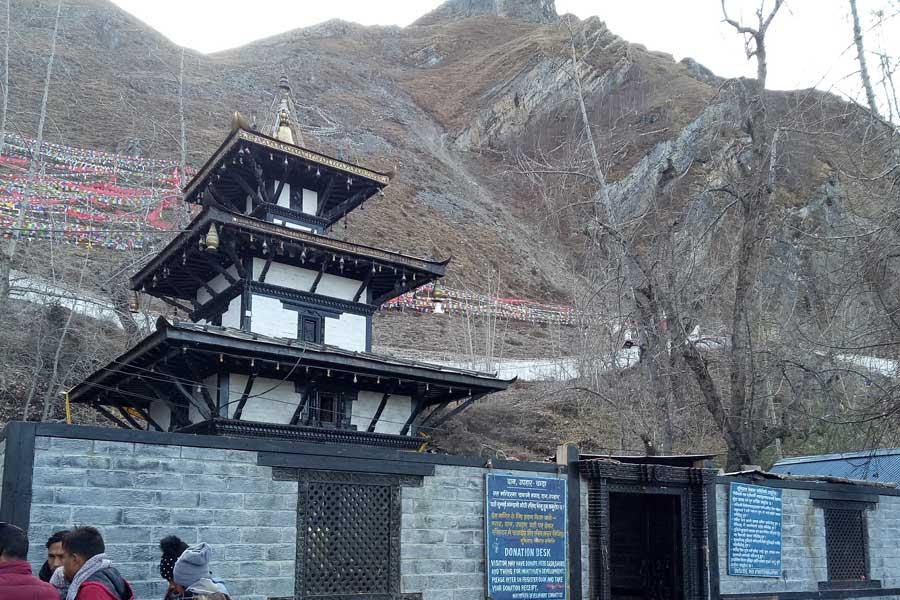 Muktinath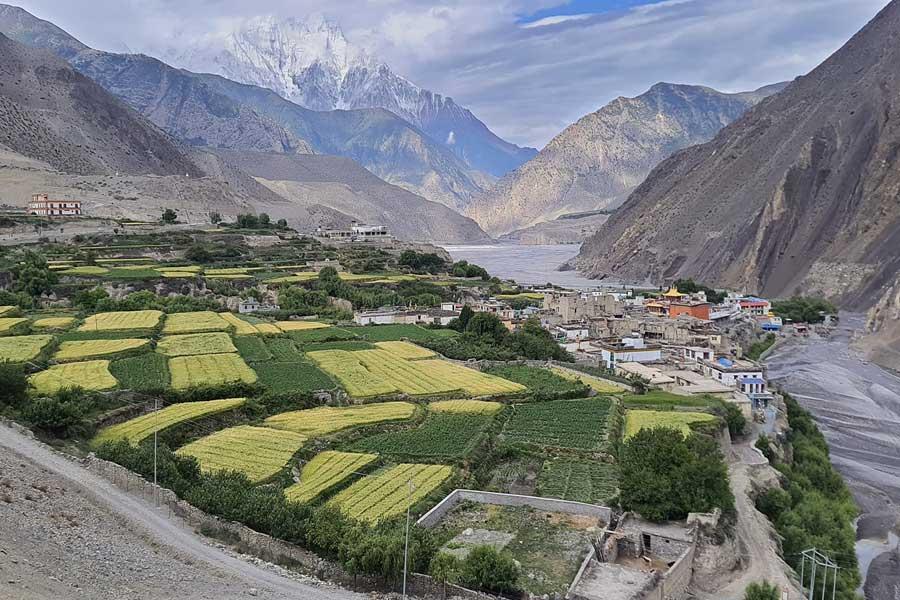 Kagbeni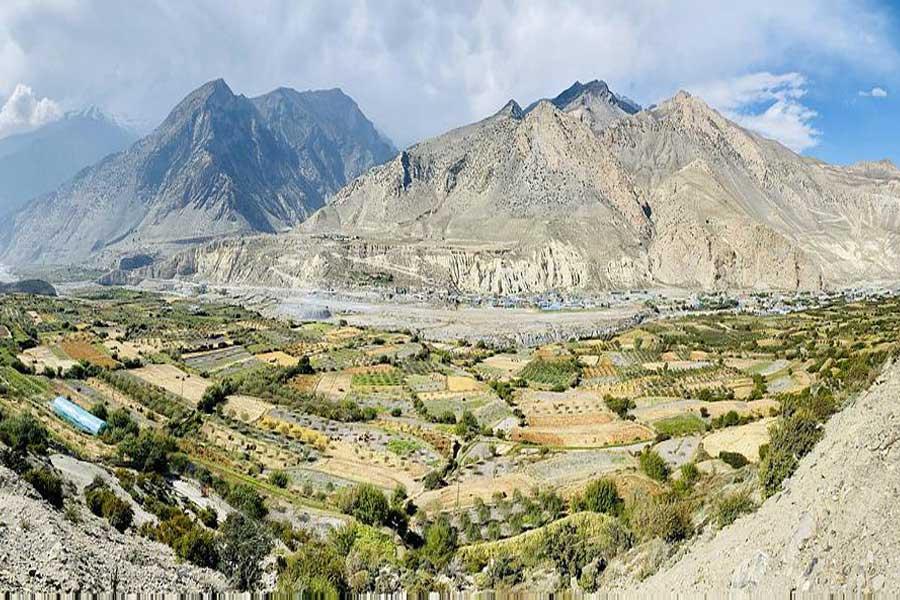 Jomsom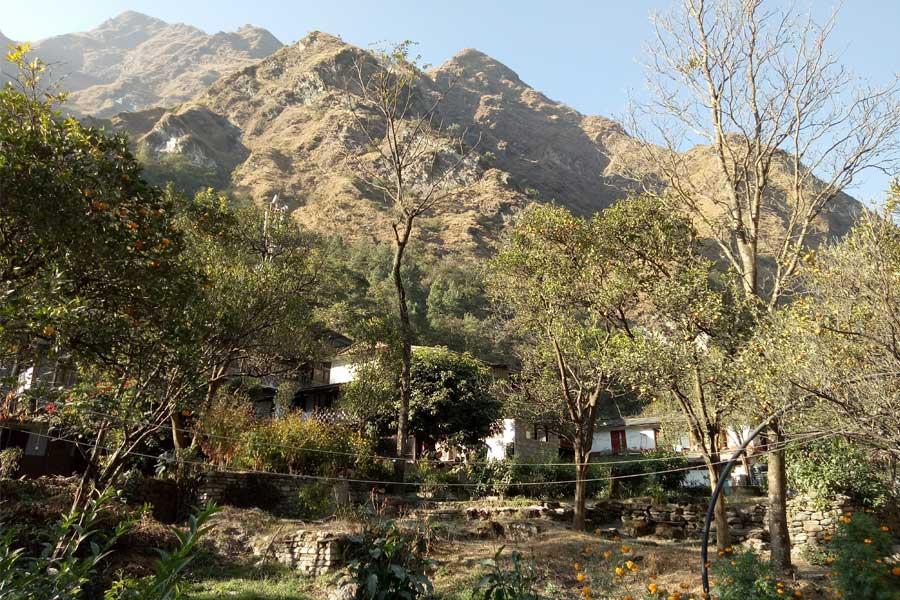 Tatopani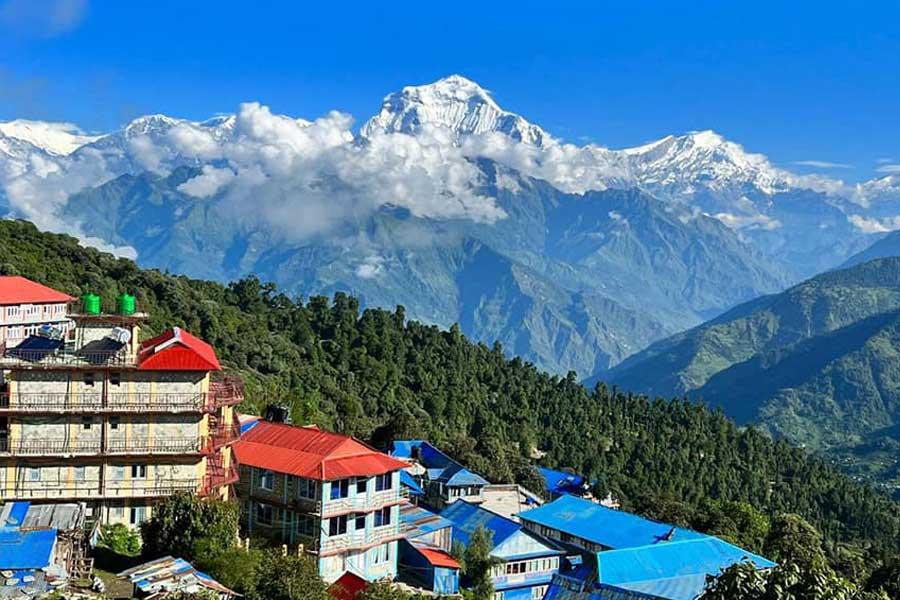 Ghorepani Poon Hill
Trip Overview
Want to witness and enjoy the magnificence of the Himalayan range as you trek around the massif? Annapurna Circuit Trek in Nepal is the trip for you. It takes you around the spectacular Annapurna range of the Himalayas.
This is a high-altitude adventure that takes you through the wilderness of mountains. You will love this trip as you walk through the river valley to the gigantic mountain region.
What is Annapurna Circuit Trek like?
Famous as Annapurna Circuit Trek, people also call this adventure Around Annapurna Trek and has also got a nickname the Apple Pie Trek.
Although the trek takes you to the high-altitude wilderness of the mountains, it is one of the most popular treks in the Himalayas. You will have enough comfortable teahouses along the trail to spend overnights.
The adventure starts at a river valley formed by the Budhi Gandaki River and finishes at Jomsom in Kali Gandaki River Valley. You will witness and enjoy the breathtaking beauty of the mountains and the surroundings.
You will also get to explore and enjoy beautiful villages along the trail.
Unlike Ghorepani Poon Hill Trek in the region, this trek takes longer days to complete. The highest altitude you reach during the adventure is 5,416 meters above sea level at Thorong La.
Why Annapurna Circuit Trek?
This trekking adventure is for people who like to go on a longer trekking trips. Check the following points and think if this trip is for you.
You can go on this trip if you –
Love to spend more time in the mountain wilderness.
Want to enjoy walking around a glorious mountain range?
Love to explore villages and the lifestyle in the mountains.
Can trek in the high altitude.
Want to witness and enjoy varying landscapes from riverbeds to high mountains.
Detail Itinerary
Day 01: Arrival in Tribhuwan International Airport, Kathmandu (4,593ft/1,400m)

You will land at the Tribhuwan International Airport in Kathmandu. You will be then taken to the hotel after customs clearance and claiming luggage. The representative of Step on Himalaya will accompany you to the hotel in a private air-conditioned vehicle. Welcome dinner by Step on Himalaya in the evening. Overnight at the hotel in Kathmandu.
Accommodation:
Hotel
Meal:
Dinner
Day 02: Drive from Kathmandu to Besisahar: 7/8 hours

Besisahar is approximately 175 km from Kathmandu which takes around 7/8 hours' drive depending upon the traffic situation. It will be either a tourist bus or jeep or car depending upon the size and budget of the group. Besisahar is the gateway of Annapurna Circuit Trekking. You will enjoy the road trip to Besisahar enjoying the beautiful greenery with scenic mountains, waterfalls, terraced farmlands, and stunning landscapes. Once you arrive at Besisahar, you will be taken to the designated hotel/tea house. Overnight stay at Besisahar.
Accommodation:
Hotel
Meal:
Breakfast, Lunch, Dinner
Day 03: Drive from Besisahar to Chame (8,891ft/2,710m): 4/5 hours

The distance between Besisahar to Chame Manang is about 65 Km that takes around 4/5 hours in 4 wheeler jeep. The road is quite rough and bouncy. On the way to Chame, you can stop by for lunch as well as click some pictures of the beautiful Himalayas, villages, and waterfalls. It is always recommended to take a jeep drive from Besisahar to Chame as you will start walking the next day and it will let you be prepared. After arriving at Cham, you will go to the tea house and then rest for the day. Overnight stay at Chame.
Accommodation:
Tea house
Meal:
Breakfast, Lunch, Dinner
Day 04: Trek from Chame to Pisang (10824ft/3,300m): 5/6 hours

You will pass through a dense forest walking on a steep and narrow road. You will ascend the vertical rock. Possibly this is the steepest part of the Marshyangdi valley. After crossing this last part of the rocky trail, you will arrive in an open land of the Marshyangdi valley surrounded by the magnificent Himalayas. The Paungda Danda is another slope that escalates towards 1500m. /5,000 ft. You will then reach Lower Pisang to stay overnight.
Accommodation:
Tea house
Meal:
Breakfast, Lunch, Dinner
Day 05: Trek from Pisang to Manang (11545ft/3519m) : 6/7 hours

You will continue your journey towards Manang from Lower Pisang after having breakfast. You will follow the trail leading towards Upper Pisang via Geru. En route, you will see the picturesque views of the gorgeous snow-capped peaks like Mt. Annapurna, Pisang, etc. The unique landscape and the lush vegetation are superb with a little harsh environment. The Barge Monastery here in Manang is the largest monastery in Manang District. You can take short breaks to maintain your pace as you are walking to a higher altitude. Lunch midway. After walking for about 6/7 hours, you will finally reach the destination i.e. Manang village. Overnight stay at Manang.
Accommodation:
Tea house
Meal:
Breakfast, Lunch, Dinner
Day 06: Acclimatization day at Manang (11545ft/3519m)

Acclimatization day is a leisure day to let your body relax. This day is for relaxing your muscles and getting prepared to go to higher elevations and adjusting accordingly. You can still opt for a short hike to Gangapurna Lake or Bhojo Gumpa. Let yourself enjoy the cool environment of the Annapurna Himalayas. You can also visit Braga Village if you have leisure time. But make sure, you will be fully prepared for the next day's walk. The choice is yours: hike or rest. There is the Himalayan Rescue Association where you will get some information about the Acute Mountain Sickness (AMS). This is helpful and very supportive to go further in the trek. Overnight stay at Manang.
Accommodation:
Tea house
Meal:
Breakfast, Lunch, Dinner
Day 07: Trek from Manang to Yak Kharka (13,484ft/4,110m): 3/4 hours

You will trek to Yak Kharka from Manang. There is a river before climbing to Tenki village. You will continue the trek towards the northwest i.e. Jarsang Khola valley from the Marshyangdi valley. Passing through the dense forest and green pastures, you will now pass via Ghunsa village and then reach Yak Kharka. On the way, there is a small wooden bridge to cross and a pleasant meadow. These adorable villages are mainly of Gurung, Lama, and Tamang communities. They have their own ancient culture and traditions. After reaching Yak Kharka, walk to the tea house and overnight stay.
Accommodation:
Tea house
Meal:
Breakfast, Lunch, Dinner
Day 08: Trek from Yak Kharka to Thorong Phedi (15,092ft/4,600m): 3/4 hours

Your destination is Thorong Phedi which is the base of the Thorong La pass, the highest level to be attained during this Annapurna Circuit Trek. Phedi means the base or foot of the mountain. Hence, the name goes by the meaning. There is a suspension bridge on the way to Ledar village. The ups and downs through the cliffs make you tired and your legs sore but also offer the majestic views of Mt. Syagang, Mt. Gudang, Mt. Khatungkan, and Thorong Peak. After walking for about 4 hours, you will reach Thorong Phedi village. Overnight stay.
Accommodation:
Tea house
Meal:
Breakfast, Lunch, Dinner
Day 09: Trek from Thorong Phedi to Muktinath (12,467ft/3,800m) via Thorong La pass (17764ft/5416m): 7/8 hours

Today is quite a long walk which will surely be tiring but also interesting as you will reach the highest point of this Annapurna Circuit Trek. After having breakfast, from Thorong Phedi, you will head towards Muktinath today. The Thorong La Pass is one of the highest passes in the world situated at an elevation of 5416m. You will cross from East to West i.e. Manang to Muktinath. You will wake up around 3 a.m. and then start walking up so that you will reach Muktinath before dusk. Stop by the midway for Lunch. When you reach the top of the mountain, you will realize your achievement is worth it. Happiness is unmeasurable. After spending some time at Thorong La pass, you will descend towards the Muktinath Valley at the base of Thorong La pass. Overnight stay at Muktinath.
Accommodation:
Tea house
Meal:
Breakfast, Lunch, Dinner
Day 10: Drive from Muktinath to Tatopani (8,760ft/2,670m): 5/6 hours

You can opt to visit the Muktinath temple early in the morning. This is an optional visit. Muktinath temple is a pilgrimage that many pilgrims visit yearly as there is the belief that visiting this temple and bathing in the water of this temple lets you wash out your sins. Anyone can visit this temple. There are no restrictions but mainly Hindu pilgrims visit for their religious beliefs. Then after having breakfast, the drive will begin from Muktinath to Tatopani in a local jeep or bus. The road is rough and follows the Trail of Kali Gandaki River which is famous for Salikgrams. You will enjoy the road trip as the scenarios of the Himalayas and landscapes are overwhelming. After reaching Tatopani, you will head to the Tea house for an overnight stay. It will take around 5/6 hours to reach Tatopani from Muktinath. As per the name Tatopani meaning hot water, there are hot springs where you can enjoy a hot water bath. Overnight stay at Tatopani.
Accommodation:
Tea house
Meal:
Breakfast, Lunch, Dinner
Day 11: Drive from Tatopani to Pokhara (9,350ft/2,850m): 6/7 hours

The driving distance between Tatopani and Pokhara is about 317 km. It takes approximately 6/7 hours to drive from Tatopani to Pokhara in a local bus or jeep. This is still a mountainous road trip so it will still be jumpy and jagged but as you approach Pokhara, the road will be leveled and coal-tarred. After arriving at Pokhara, you will head to the hotel. Rest for the day. Evening walk or cycling if you want. Overnight stay at Pokhara.
Accommodation:
Hotel
Meal:
Breakfast, Lunch
Day 12: Drive from Pokhara to Kathmandu: 6/7 hours by tourist coach

Today after having breakfast, you will head back to Kathmandu in a well-air-conditioned tourist coach enjoying the greenery, aspiring Himalayan views, waterfalls, juggling rivers, and the terraced farmlands. It will take around 6/7 hours to reach Kathmandu from Pokhara. Lunch at the highway restaurant. Once you arrive in Kathmandu, you will be transferred to the hotel. Rest and overnight stay in Kathmandu. Preparing for the next destination or home country the following day.
Accommodation:
Hotel
Meal:
Breakfast
Day 13: Final departure from Kathmandu, Nepal as per your flight schedule

The final day in Nepal if you don't have any other trips. After having breakfast, you will head to the Tribhuwan International Airport in a private comfy vehicle depending upon the schedule of your flight.
Meal:
Breakfast
---
Is the proposed itinerary suitable for you?
If you are looking for a custom itinerary, please feel free to reach out to our team of professionals at any time.
Trip Map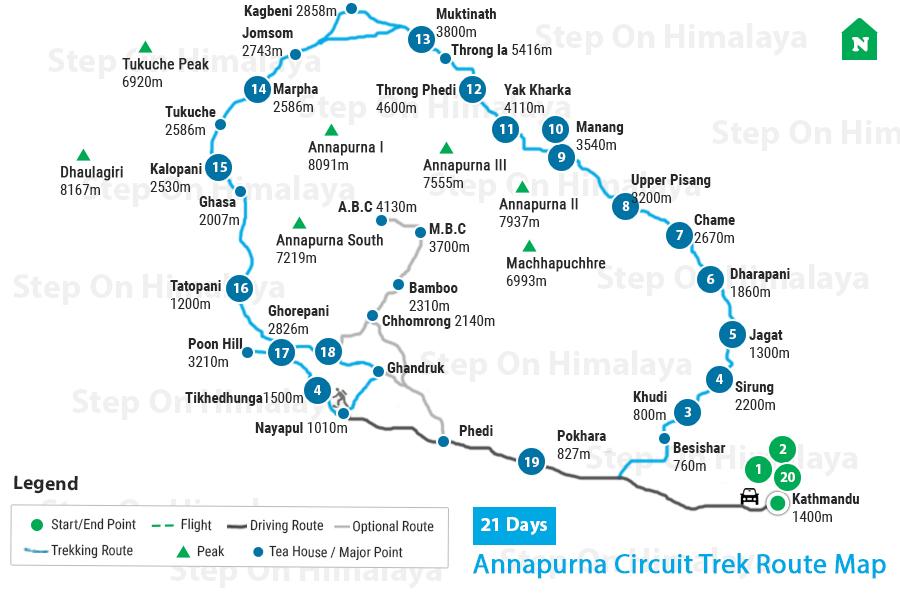 Cost Details
What is included?
International transfer on arrival and departure in private air-conditioned vehicles

Local transportation (Kathmandu to Besisahar to Chame, Muktinath to Tatopani, Tatopani to Pokhara, Pokhara to Kathmandu to hotel) - Bus or local Jeep

Full-board meals are included during the entire trekking

Accommodation in Tea houses throughout the trekking

An experienced English-speaking Government Licensed Guide, 1 assistant trek guide for (more than 8 trekkers) including their food, lodging, transportation, salary, and Insurance

Entrance fees, TIMS, other permits to Conservation areas, etc.

First aid medical kit

Supplementary snacks like cookies, biscuits, or energy bars

Seasonal fresh fruits

Trekking equipment as sleeping bag, down jacket (on a return basis, on rent)

Certificate of Appreciation after successful completion of the trek

Souvenir from Step on Himalaya (SOH): Trekking route map and printed SOH company T-shirt

Farewell Dinner (traditional Nepalese food items)

Emergency Evacuation Rescues if any adverse health conditions happen (must be covered by Travel and Medical insurance)

All government, Local taxes, VAT, and official charges
What is not included?
Nepal Entry Visa Fee

International Air Fare

Charges for extra luggage/baggage

Lunch and dinner in Kathmandu and Pokhara

Extended stay

Medical and Travel Insurance

Personal expenditures like bar bills, beverages, phone bills, laundry, hot showers, etc.

Porters (2 trekkers: 1 porter)

Tips to the staff

Any other expenses not mentioned in the "What is Included" section

Notes: Porters can be arranged accordingly depending upon the request of the guests.
Review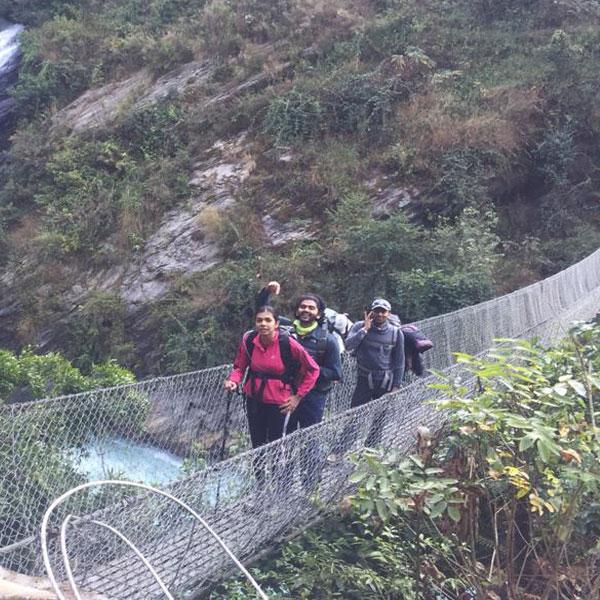 Had a great experience hiking to the Annapurna Circuit with Hari from Step on Himalaya! Never expected that Annapurna Circuit would be of so much fun and tension free. Hari was really awesome in making us smile. He made sure we were all well and took care of us properly, ensuring that we reach the end. The route taken was also well thought of! Would definitely recommend hiking or any other adventurous trips with Step on Himalaya!
---
We were really scared and feeling strange in an unknown place..we chose Step on Himalaya as our guide in Nepal.. when we met Hari..he made us feel so comfortable and cozy that we forget our stress and fear .. only excitements and hunger for fun was in us... it was a really awesome experience in the Himalayas and made special with the company of Hari and Step on Himalaya... highly recommendable for their best services and guidance.
---