Annapurna Circuit Trek
Places you will see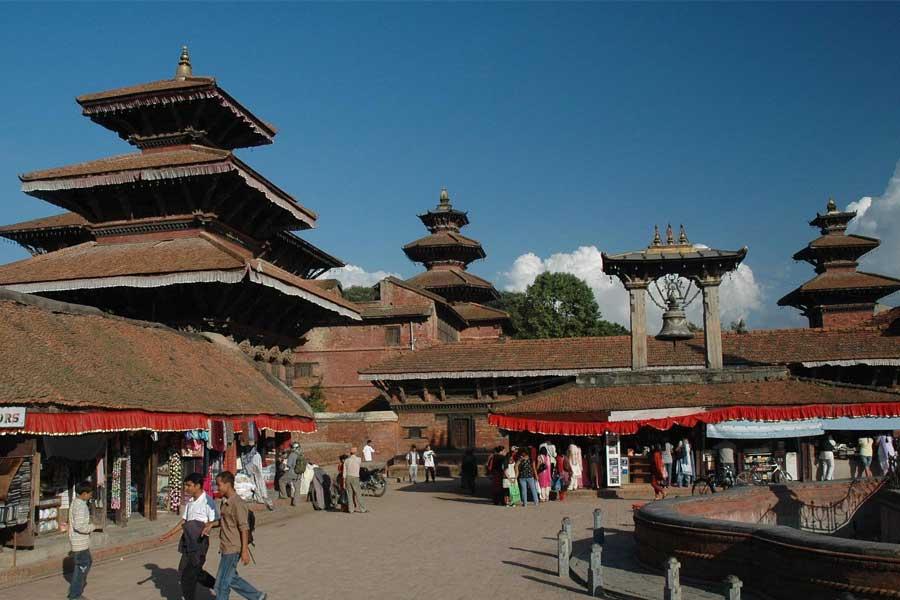 Kathmandu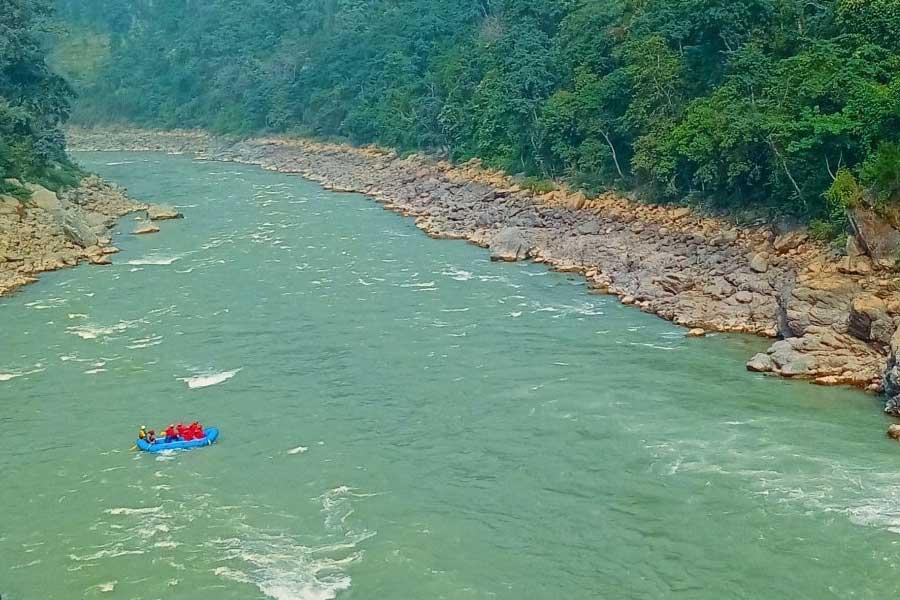 Trishuli River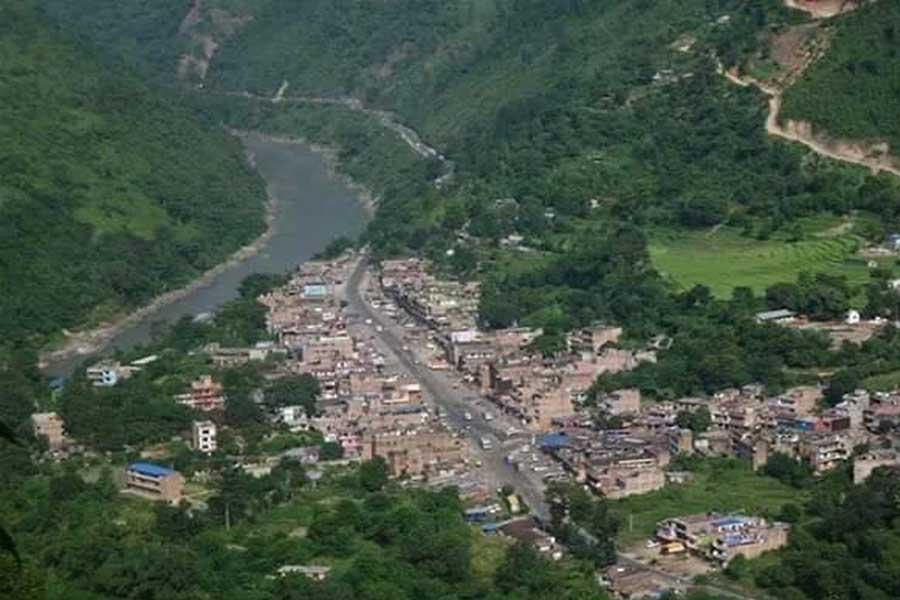 Mugling Bazar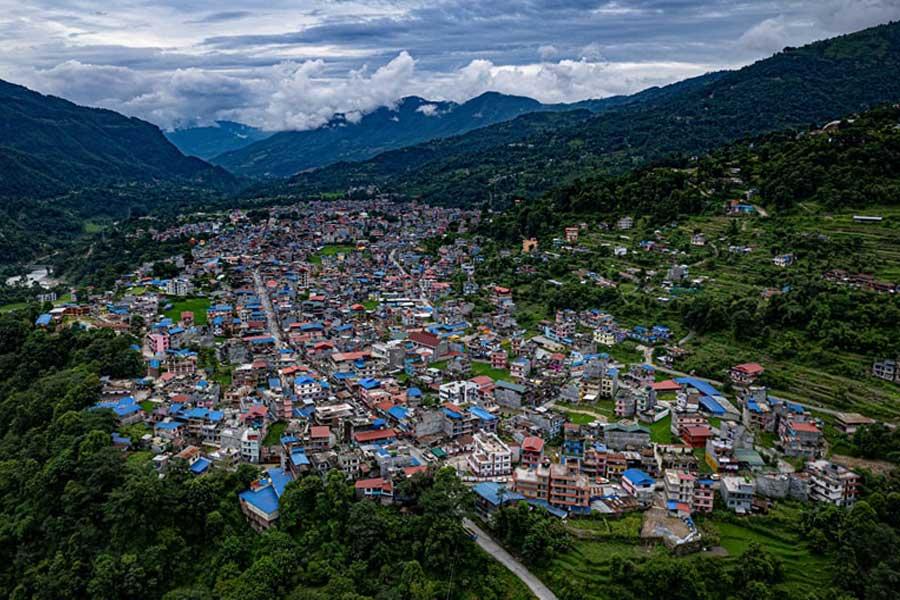 Besisahar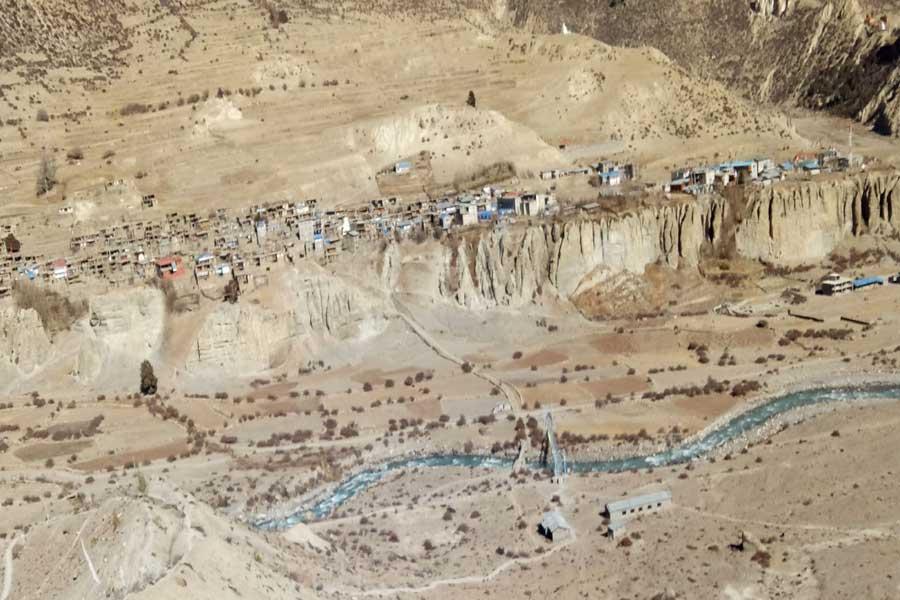 Manang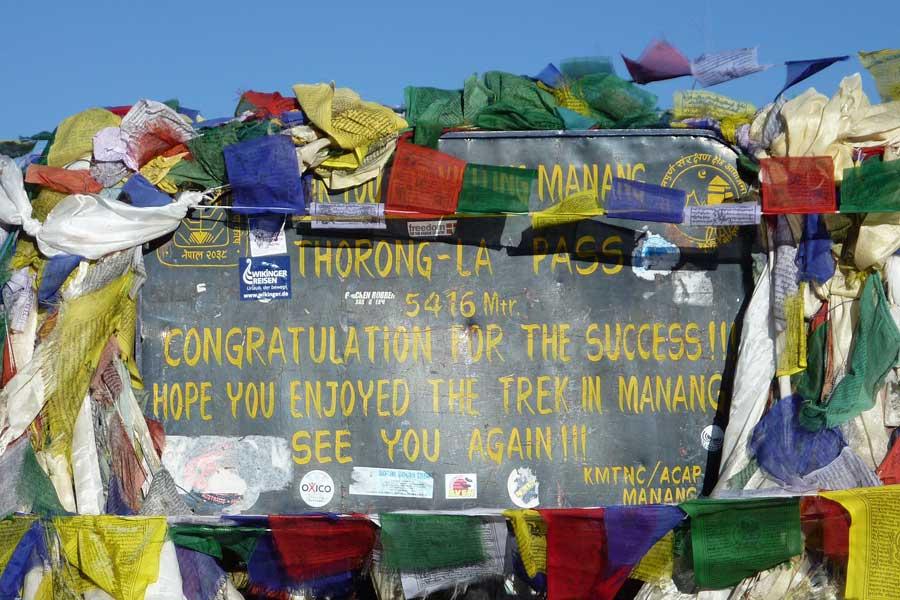 Thorong-La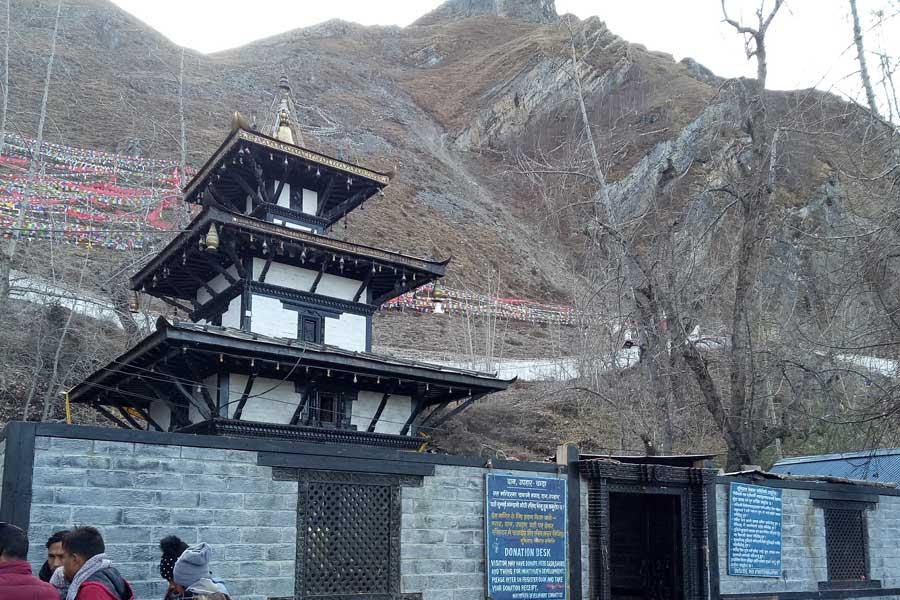 Muktinath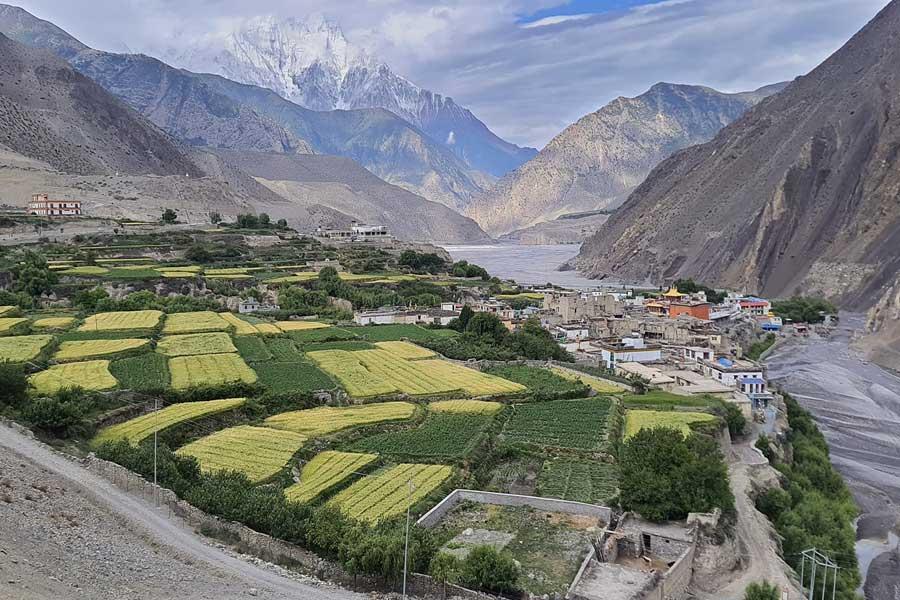 Kagbeni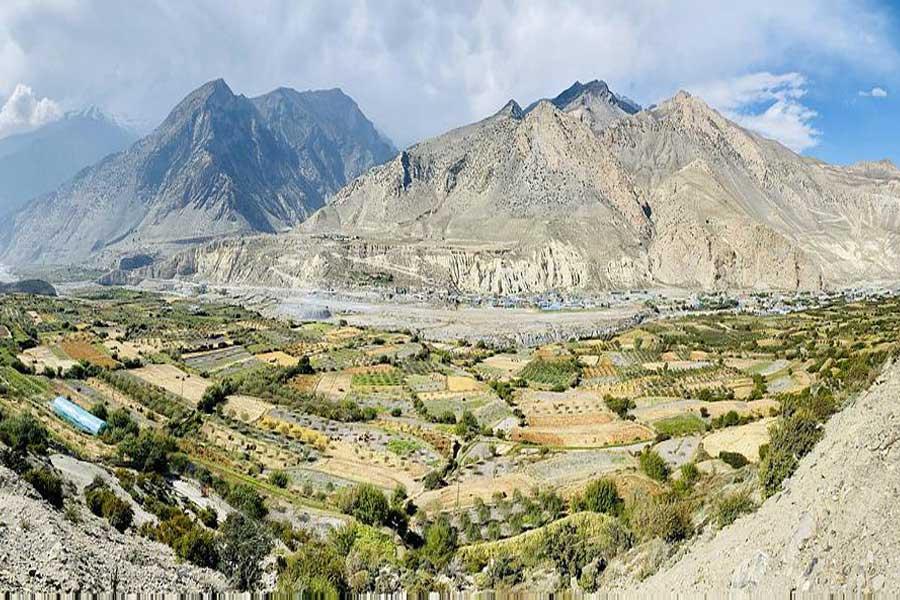 Jomsom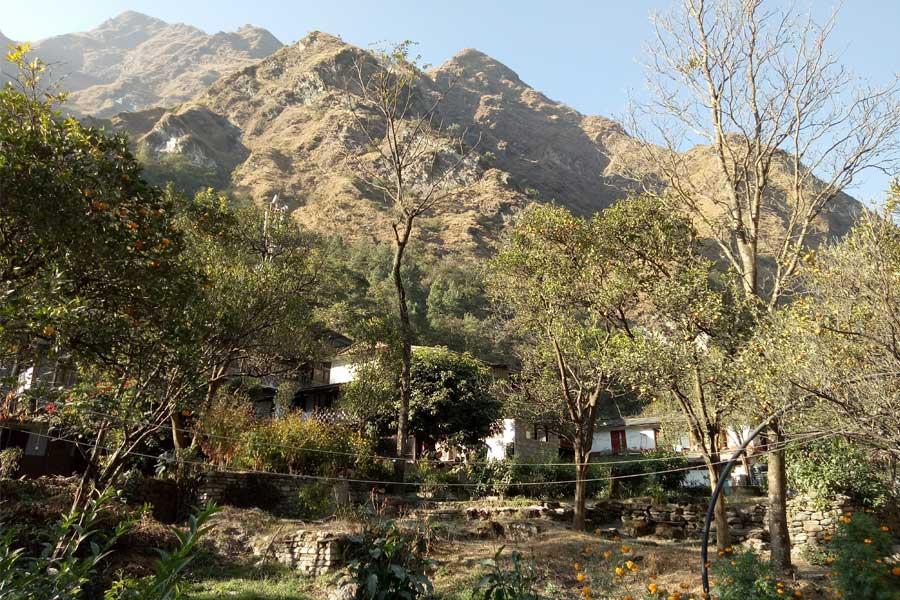 Tatopani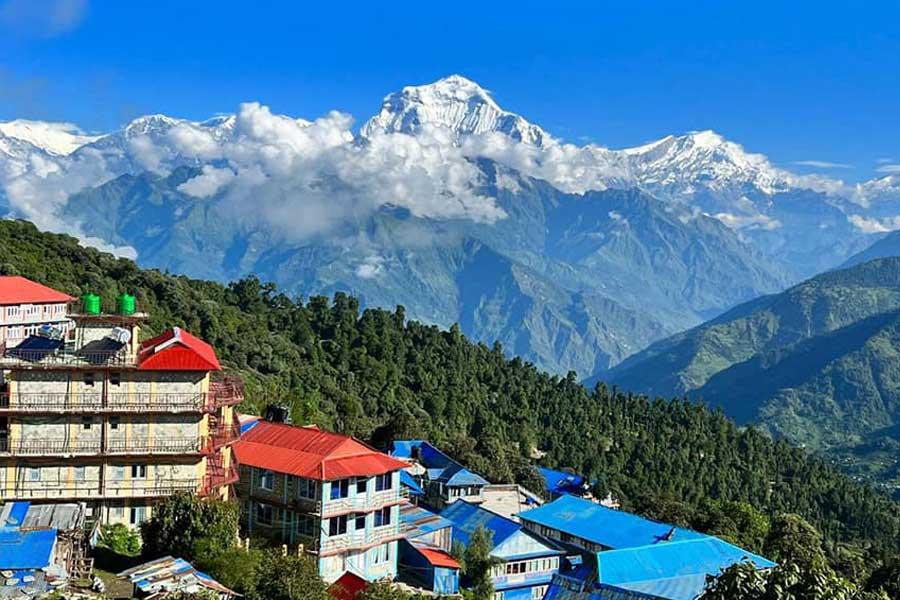 Ghorepani Poon Hill
Trip Overview
Want to witness and enjoy the magnificence of the Himalayan range as you trek around the massif? Annapurna Circuit Trek in Nepal is the trip for you. It takes you around the spectacular Annapurna range of the Himalayas.
This is a high altitude adventure that takes you through the wilderness of mountains. You will love this trip as you walk through the river valley to gigantic mountain region.
What is Annapurna Circuit Trek like?
Famous as Annapurna Circuit Trek, people also call this adventure as Around Annapurna Trek and has also got a nickname as the Apple Pie Trek.
Although the trek takes you to the high altitude wilderness of the mountains, it is one of the most popular treks in the Himalayas. You will have enough comfortable teahouses along the trail to spend overnights.
The adventure starts at a river valley formed by the Budhi Gandaki River and finishes at Jomsom in Kali Gandaki River Valley. You will witness and enjoy the breathtaking beauty of mountains and the surroundings.
You will also get to explore and enjoy beautiful villages along the trail.
Unlike Ghorepani Poon Hill Trek in the region, this trek takes longer days to complete. The highest altitude you reach during the adventure is 5,416 meters above sea level at Thorong La.
View More
Detail Itinerary
Day 01 : Arrival in Tribhuwan International Airport, Kathmandu (4,593ft/1,400m)

You will land at the Tribhuwan International Airport at Kathmandu. You will be then taken to the hotel after customs clearance and claiming luggage. The representative of Step On Himalaya will accompany you to the hotel in a private vehicle. Welcome dinner by Step On Himalaya in the evening is hosted. Overnight at the hotel.
Accommodation:
Hotel
Meal:
Dinner
Day 02 : Sightseeing Tour in Kathmandu valley and Preparation of trekking (4,264ft/1,300m)

After early morning breakfast, you will be escorted into a private vehicle and then the sightseeing tour starts. You will be taken to mainly the places which are enlisted as UNESCO World Heritage sites. Kathmandu Durbar Square, Swayambhunath Stupa, Boudhanath Stupa, Pashupatinath Temple, etc. are the main places. These places have their own cultural and historical significance. The ambiance is so pious to boost up your spiritual feelings. Lunch will be taken during the tour. After the tour, you will be briefed about the trekking and you can check your required equipment. Overnight at the hotel and all set for the trekking.
Accommodation:
Hotel
Meal:
Breakfast
Day 03 : Drive from Kathmandu to Khudi (2,624ft/800m): 7- 8 hours

An early morning drive after having breakfast, starting from the bus station at Kathmandu to Khudi. It will take about 7 – 8 hours. You will enjoy the scenic drive viewing the green hills, rivers, waterfalls, beautiful Himalayas and settlements along the road. You will take Lunch at Mugling and then go straight towards Pokhara. You will change the previous trail at Dumre and then head towards North to Besisahar and then to Khudi where the first glimpse of the striking Manaslu Himalayan range can be seen. This is the beginning point of the Annapurna Circuit Trek.
Accommodation:
Tea house
Meal:
Breakfast, Lunch and Dinner
Day 04 : Trek from Khudi to Sirung (7216 ft/2200m): 6 - 7 hours

The first day of trekking from Khudi will start after having early morning breakfast. You will come across some suspension bridges and gorgeous waterfalls along with the ups and downs. There are many rice paddy fields and forest on the way. There is a village named Taranche, Tamang settlement before arriving at Sirung village. Keeping on the walk, you will see the amazing science of Nadi Chuli and other snowy peaks of Manaslu range. It will take about 6 – 7 hours from Khudi to Sirung.
Accommodation:
Tea house
Meal:
Breakfast, Lunch and Dinner
Day 05 : Trek from Sirung to Jagat (4265ft/1,300m): 6 - 7 hours

It is comparatively easier trail today passing through the villages, terraced fields, forests enjoying the chirping of birds and then the rivers. you will cross some suspension bridges over the Sangu Khola at Mipra and then Marshyangdi Khola at Syange. Following the route of Marshyangdi Khola, you will arrive at Jagat after walking for about 6 – 7 hours.
Accommodation:
Tea house
Meal:
Breakfast, Lunch and Dinner
Day 06 : Trek from Jagat to Dharapani (6,430ft/1,960m): 7-8 hours

Dharapani is today's destination. After having early morning breakfast, you will start the trek and then descend until you reach a river. Continuing the trek passing through the dense jungle, you will now start ascending towards the cliff. On the way, there are some settlements. Chyamje comes first with the amazing views of Mt. Annapurna and adjoining peaks. You will then cross a suspension bridge and climb up a steep road towards Sattale. This part of the trek is a little bit challenging. You will then reach Tal and continuing the trail, you arrive at Karte, a densely forested village. Enjoying the waterfalls and the small cliffs, you will finally arrive at Dharapani after crossing one suspension bridge.
Accommodation:
Tea house
Meal:
Breakfast, Lunch and Dinner
Day 07 : Trek from Dharapani to Chame (8,891ft/2,710m): 5 - 6 hours

After having early morning breakfast, now you will be ready to trek towards Chame. It will take about 5 – 6 hours. Chame is the district headquarters of Manang district. You can still have the striking views of Mt. Annapurna II, Mt. Annapurna IV and Lamjung Himal. You will come across some small hot springs where you can spend some time dipping in and soothing the cramped and tight muscles.
Accommodation:
Tea house
Meal:
Breakfast, Lunch and Dinner
Day 08 : Trek from Chame to Pisang (10824ft/3,300m): 5 - 6 hours

You will pass through a dense forest walking on a steep and narrow road. You will ascend the vertical rock. Possibly this is the steepest part of the Marshyangdi valley. After crossing this last part of the rocky trail, you will arrive in an open land of the Marshyangdi valley surrounded by the magnificent Himalayas. The Paungda Danda is another slope that escalates towards 1500m. /5,000 ft. You will then reach Lower Pisang to stay overnight.
Accommodation:
Tea house
Meal:
Breakfast, Lunch and Dinner
Day 09 : Trek from Pisang to Manang (11545ft/3519m) : 6 - 7 hours

You will continue your journey towards Manang from the Lower Pisang after having breakfast. There are two trails leading to Manang. You will follow the trail leading towards the Upper Pisang via Geru. En route, you will see the picturesque views of the gorgeous snow-capped peaks like Mt. Annapurna, Pisang, etc. The unique landscape and the lush vegetation are superb with a little harsh environment. The Barge Monastery here in the Manang is the largest monastery in Manang District.
Accommodation:
Tea house
Meal:
Breakfast, Lunch and Dinner
Day 10 : Acclimatization day at Manang (11545ft/3519m)

Today is the acclimatization day at the Manang district. You can go for short hiking either to Gangpurna Lake or Bhojo Gumpa. You can also visit Braga village if you will have some leisure time. There is the Himalayan Rescue Association where you will get some information about the Acute Mountain Sickness (AMS).
Accommodation:
Tea house
Meal:
Breakfast, Lunch and Dinner
Day 11 : Trek from Manang to Yak Kharka (13,484ft/4,110m): 3 - 4 hours

You will trek to Yak Kharka from Manang. There is a river before climbing to Tenki village. You will continue the trek towards the northwest i.e. Jarsang Khola valley from the Marshyangdi valley. Passing through the forest and pastures, you will now pass via Ghunsa village and then reach Yak Kharka. On the way, there is a small wooden bridge to cross and a pleasant meadow.
Accommodation:
Tea house
Meal:
Breakfast, Lunch and Dinner
Day 12 : Trek from Yak Kharka to Thorong Phedi (15,092ft/4,600m): 3 - 4 hours

Your destination is Thorong Phedi. There is a suspension bridge on the way to Ledar village. The ups and downs through the cliffs offer the majestic views of the Mt. Syagang, Mt. Gundang, Mt. Khatungkan, and Thorong Peak. After walking for about 4 hours, you will reach the Thorong Phedi village. Phedi means the base or foot of the mountain.
Accommodation:
Tea house
Meal:
Breakfast, Lunch and Dinner
Day 13: Trek from Thorong Phedi to Muktinath (12,467ft/3,800m) via Thorong La pass (17764ft/5416m): 7 - 8 hours

From Thorong Phedi, you will head towards Muktinath today. The Thorong La Pass is one of the highest passes in the world situated at an elevation of 5416m. You will cross from East to West i.e. Manang to Muktinath. You will wake up around 3 a.m. and then start walking up. When you reach the top of the mountain, you will realize your achievement worth it. You will reach the Muktinath Valley at the base of Thorong La pass.
Accommodation:
Tea house
Meal:
Breakfast, Lunch, Dinner
Day 14: Trek from Muktinath to Marpha (8,760ft/2,670m): 4 - 5 hours

Muktinath is the sacred Temple for both Hindus and Buddhists located at the altitude of 3710m. at the foot of the Thorong La pass in Mustang district. You will visit the Lord Vishnu temple and then the Gompa. You will now descend from Ranipauwa village towards Kagbeni and then to Jomson. The bizarre trail along the plateau above the Kali Gandaki river will lead to the Marpha village. The barren lands are similar to the Tibetan lands. Marpha is famous for the apple and varied items made from apple. The Apple Brandy of Marpha village is popular in Nepal.
Accommodation:
Tea house
Meal:
Breakfast, Lunch, Dinner
Day 15: Trek from Marpha to Kalopani (8,300 ft/2,530 m): 5 - 6 hours

You will trek from Marpha towards Kalopani via new route passing through Chokhopani village. There are some traditional hamlets of the Thakali community. The panoramic views of mountains like Nilgiri, Fang, Tukuche, Dhaulagiri, and Annapurna I, etc. is simply awesome. The trail will continue to Kokhethanti and then after crossing a river, you will reach Kalopani walking on a newly constructed way.
Accommodation:
Tea house
Meal:
Breakfast, Lunch, Dinner
Day 16: Trek from Kalopani to Tatopani (3,937ft/1,200m): 6 - 7 hours

From Kalopani, you will head to Tatopani following the descending trail. There is a bridge at Ghasa. Crossing that bridge, you will walk down into a subtropical forest and an amazing waterfall named Rupse Chahara. Continuing the trek towards the east bank passing via Garpar from Kopchepani, there is another bridge at Dana. A powerhouse is built-in Narchyang Besi that supplies the electricity in this area. Upon arrival at Tatopani, you can roam around to explore the living style and ancient customs and traditions. "Tatopani" means hot water. You can take a bath in the hot spring here.
Accommodation:
Tea house
Meal:
Breakfast, Lunch, Dinner
Day 17: Trek from Tatopani to Ghorepani (9,350ft/2,850m): 7 - 8 hours

After having breakfast, you will leave Tatopani and trek towards Ghorepani. There are some villages like Shikha and Chitre on the way. You will pass through a beautiful forest of the rhododendron. The scene of the forest when the rhododendrons are blooming in red or pink, the view is amazing. After walking for about 7 – 8hours, you will arrive at Ghorepani.
Accommodation:
Tea house
Meal:
Breakfast, Lunch, Dinner
Day 18: Trek from Ghorepani to Poon Hill to Tadapani (8,860ft/2,700m): 6 - 7 hours

Poon hill is a famous vantage point for sunrise. You will wake up early morning to climb up the steep towards Poon Hill from Ghorepani. The view of striking sunrays from the sunrise over the snow-covered Himalayas is heart touching and mesmerizing. You will be delighted by the view of golden-colored snowy peaks due to the sun rays falling over. Also, the view of Pokhara and Mustang from Poon hill is superb. After spending some time, you will climb down to Ghorepani, eat breakfast and then continue the trail towards Tadapani.
Accommodation:
Tea house
Meal:
Breakfast, Lunch, Dinner
Day 19: Trek from Tadapani to Pokhara (2,789ft/827m) via Ghandruk: 5 - 6 hours walk and then 1 hour drive

Pokhara city is your destination today. Walking through the dense forest of Rhododendron and oak trees, you will reach the Ghandruk village. The views of the slopes and the mountains are so heart-touching. Ghandruk is a beautiful village of Gurung people. Continuing the trek, you will arrive at Nayapool. A short drive from Nayapool to Pokhara and then you will be taken to the hotel to rest.
Accommodation:
Hotel
Meal:
Breakfast, Lunch
Day 20: Early morning Drive from Pokhara to Kathmandu: 5 – 6 hours

You will bid farewell to Pokhara today. An early morning drive on a tourist bus after having breakfast. You can do shopping in your spare time. After arriving at Kathmandu, you can rest at the hotel or stroll around the local markets. A farewell dinner from Step On Himalaya in the evening.
Accommodation:
Hotel
Meal:
Breakfast, Dinner
Day 21: Final departure from Kathmandu, Nepal

Finally, you will be departing back to your home country from Nepal. The representative will take you to the airport in a private coach about 3 hours before the time of the flight. Have a wonderful flight and hope to welcome you next time for another adventure.
Accommodation:
N/a
Meal:
Breakfast
Cost Details
What is included?
Airport Transfers in a private transportation
Twin Sharing basis accommodation in Kathmandu and Pokhara
Accommodation in Teahouses/Guesthouses/Lodges during the trek
Meals as mentioned in the itinerary
Sightseeing tour
Well-experienced, English speaking, Government License holder Guide
Porter (2 trekkers: 1 porter)
Salary, Insurance, Food, Meals, Equipment for the staff
All the local and government taxes
Entrance fees, TIMS, other permits to Conservation areas, etc
First aid medical kit
What is not included?
Nepal Entry Visa Fee
International Air Fare
Charges for extra luggage/baggage
Lunch and dinner in Kathmandu and Pokhara
Extended stay
Medical and Travel Insurance
Emergency Evacuation Charge
Personal expenditures like bar bills, beverages, phone bills, laundry, hot showers, etc
Tips to the staff
Trip Map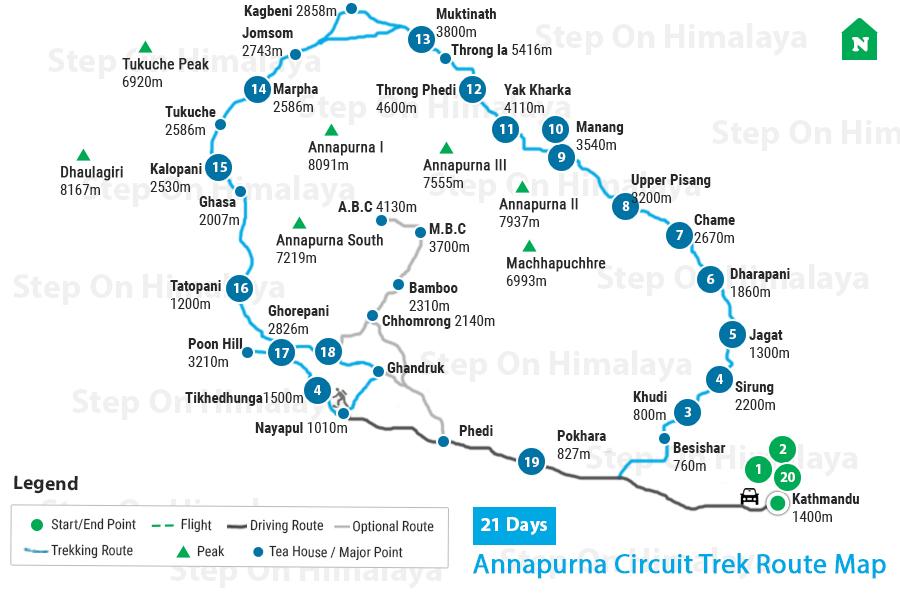 FAQ
A trekker has to walk a minimum of 5 to 8 hours daily.
As a Himalayan trekking adventure, you will trek through mountainous landscape. Walking up and down the hill during the trek is quite common characteristic of trekking in Nepal.
Yes, definitely. Elevation change is an important part of the trek. As there is a lot of walking up and down the hill, there is an elevation change every day. However, the range of change differs from day to day. It is mostly an uphill trek up to the destination and downhill on the way back. However, the trail winds up and down the mountains throughout the trek regardless of the elevation difference for the day.
Nepal offers trekking adventures throughout the year. However, the autumn and springs seasons are the best seasons to go trekking in Nepal. The months of September-November and March to May offer the best weather and atmosphere for trekking. Althgouh high altitude trekking is quite difficult and impossible in winter season, low altitude trekking can be done throughout the year.
Although age is not a bar to go on a trekking adventure in Nepal, you certainly need to consider a few factors before going on a trek. The basic requirement for trekking in Nepal is good fitness level regardless of your age. Since the activity involves a lot of walking up and down the mountains, you need to be fit enough to indulge in the activity for multiple days.
We highly recommend taking a guide with you when you go on the trekking adventure. Even if the trail is well-trodden and has many trekkers trekking, you need to have a guide for many reasons. First of all, a guide is not only the person to show you the trail. A trekking guide has a huge responsibilty of completing the adventure ensuring the safety of trekkers in the strange mountains. Moreover, the guide will also make your trip more than an adventure. It becomes a lifetime experience.
The mountains now have basic teahouse and lodge accommodations for trekkers. You can spend overnight in the warmth of guesthouses called teahouses during the trek unlike tented camps in the past.
The most common food during the trek is Dal Bhat. However, you can choose other food items from the menu. The food items differ from region to region.
You need to prepare your stuff wisely for the trek. The backpack you get ready for the trek should have all essentials and avoid any unnecessary stuff in there. Check this equipment list for a better understanding of what to pack for the trek.
As a high altitude trekking adventure, the trek always has a risk of getting altitude sickness. While it is not predictable who, where, and how they will get it, we all need to be well-aware and prepared for the unwanted. As we gain altitude during the trek, we should be more careful on our pace of walk, food, water, rest, and recovery. Being careful and taking it easy in the mountains can reduce the chance of getting altitude sickness.
Yes, permits are necessary for the trek. Since, you are going on our package, we take care of everything. You do not need to worry about arranging the permit for yourself.
When you are on our trek package, we provide porters to carry your backpack in the mountains. A porter carries the backpacks of two trekkers.You suggest you to keep your backpack around 10 kg.
Yes, you will need some cash in the mountain. Although your major meals are included in our package, you may need money for drinks, shower, souvenir shopping, wifi, device charging, and tips to guide and porters at the end of the trip.
We will brief you on how much to take on the first day of the trip when we meet in Kathmandu.
We focus on small group adventures to ensure that every one is well-taken care of and they enjoy the trek. We keep our group to the maximum limit of 16 people.
In that unfortunate case, we will make sure that you are well taken care of. If you cannot continue your journey further towards the destination and want to rest or return back, we will arrange a porter to be with you and take care of you while rest of the group members continue the trek.
Review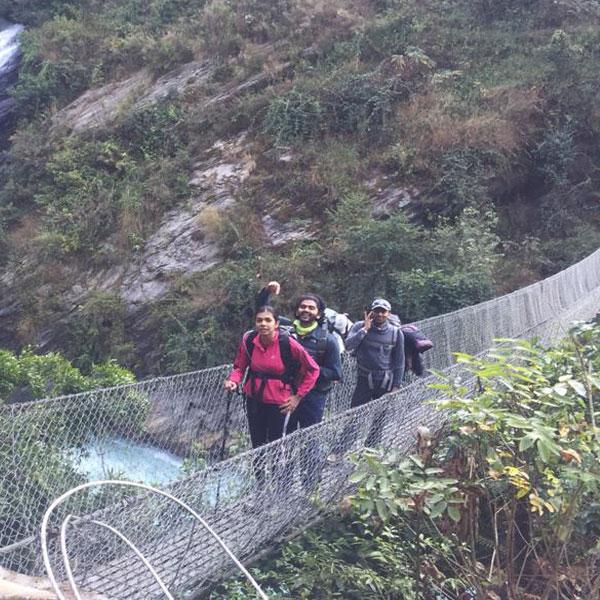 Had a great experience hiking to the Annapurna Circuit with Hari from Step on Himalaya! Never expected that Annapurna Circuit would be of so much fun and tension free. Hari was really awesome in making us smile. He made sure we were all well and took care of us properly, ensuring that we reach the end. The route taken was also well thought of! Would definitely recommend hiking or any other adventurous trips with Step on Himalaya!
---
We were really scared and feeling strange in an unknown place..we chose Step on Himalaya as our guide in Nepal.. when we met Hari..he made us feel so comfortable and cozy that we forget our stress and fear .. only excitements and hunger for fun was in us... it was a really awesome experience in the Himalayas and made special with the company of Hari and Step on Himalaya... highly recommendable for their best services and guidance.
---