Highlights of Nepal 8 days Tour
Places you will see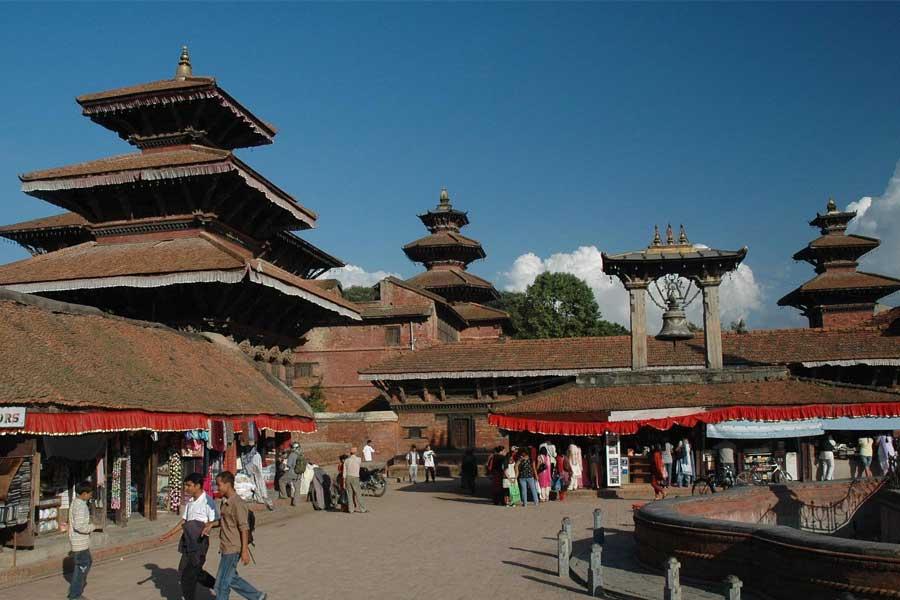 Kathmandu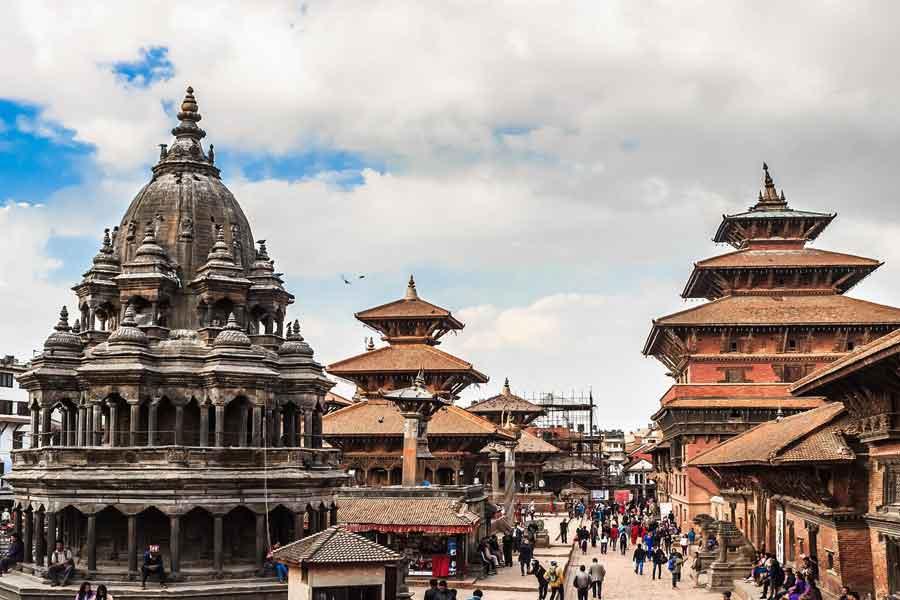 Patan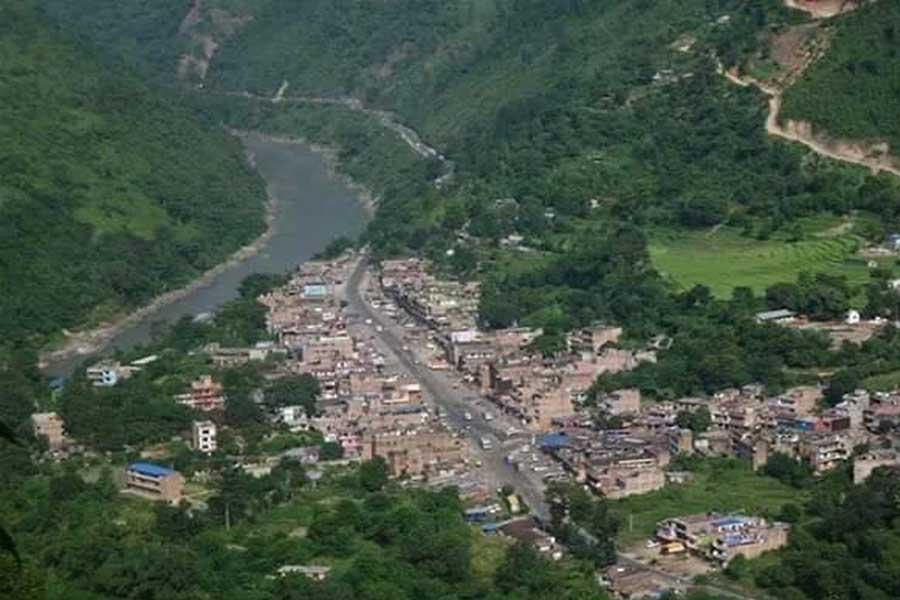 Mugling Bazar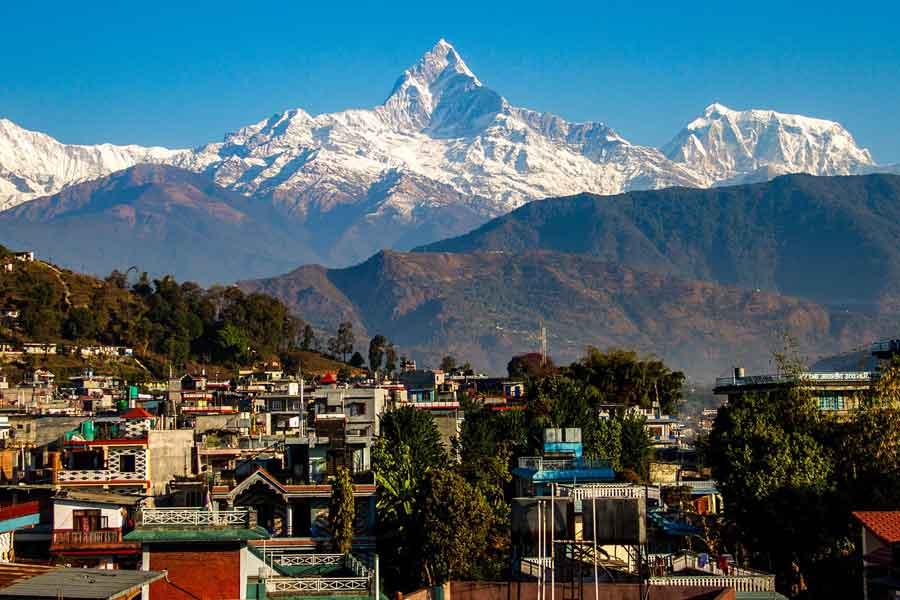 Pokhara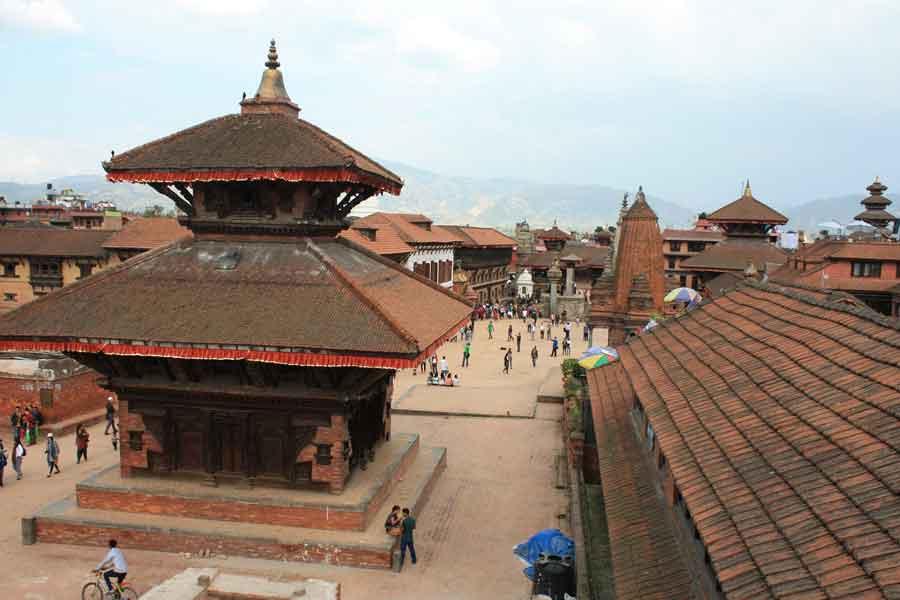 Bhaktapur
Trip Overview
Kathmandu-Chitwan-Pokhara-Nagarkot Tour
The Kathmandu-Chitwan-Pokhara-Nagarkot Tour is a popular tourist circuit in Nepal that covers three major destinations in the country. It is also popularly known as the Highlights of Nepal 8 days tour. The tour usually lasts for 7-10 days, depending on the itinerary and the interests of the travelers. This Nepal 8 days tour covers the major tourist destinations of Nepal which are Kathmandu, Chitwan, Pokhara, and Nagarkot, and is a great opportunity to experience the cultural and natural beauty of Nepal in a short period of time.
The Highlights of Nepal 8 days tour typically starts in Kathmandu, the capital city of Nepal, which is known for its rich cultural heritage and ancient temples. Kathmandu is home to numerous historical and cultural landmarks, including UNESCO World Heritage Sites. The city has a plethora of attractions, including the famous Pashupatinath Temple, Boudhanath Stupa, and Patan Durbar Square. Visitors can also explore the bustling streets of Thamel, which is a popular shopping and dining area in Kathmandu. One can find souvenirs, handicrafts, clothing, and more. It is also home to a range of shops, street vendors, and boutiques. Many restaurants or street vendors will sell momos (dumplings), Dal Bhat (lentil soup and rice)-traditional Nepali food, and Chowmein (stir-fried noodles) which are quite a selection among travelers. Hiking to nearby hills such as Sundarijal or Budhanilkanta or a day trip to Shivapuri Nagarjun National Park, etc. are some outdoor activities to make your trip adventurous.
From Kathmandu, the tour heads to Chitwan National Park, which is a UNESCO World Heritage Site and one of the most popular wildlife reserves in Nepal. One can spend a few days here exploring the lush jungles and grasslands. They can take jungle safaris to spot tigers, rhinos, elephants, and other wildlife, and also go bird watching. Chitwan is also home to several ethnic communities, mainly Tharus and visitors can learn about their cultures and traditions through village tours to Tharu village and cultural programs. Canoeing along the Rapti river lets you see the wildlife from a different perspective. Bird-watching on other hand is an early morning activity that you do not want to miss as it is the home to over 500 species of birds, making it a birdwatcher's paradise. Likewise, the wide range of local and international cuisines including Nepali and Tharu dishes is mouthwatering. Chitwan is a must-visit destination for anyone interested in nature and wildlife.
After Chitwan, the tour makes its way to Pokhara, which is a picturesque city located in the foothills of the Himalayas. The city is known for its stunning natural beauty, including the serene Phewa Lake and the panoramic views of the Himalayan range, including the iconic Machapuchare. Visitors can enjoy activities like boating, hiking, trekking, and exploring caves and waterfalls. Pokhara is also a great place to unwind and relax, with its many lakeside cafes and restaurants serving many dishes with a variety of teas and coffee, as well as locally brewed beers. Walking in the lively streets and markets of Pokhara is enjoyable. World Peace Pagoda is a beautiful Buddhist stupa on a hilltop that offers an astounding panoramic view of the city and the surrounding mountains. Apart from these, paragliding, zip-lining, and rafting also can be done during a visit to Pokhara. The tour concludes with a return to Nagarkot, where visitors can take a final opportunity to explore the city and its cultural and historical landmarks before departing. It is a small addition at the end of this Nepal 8 days Tour, with a similar itinerary. Nagarkot is a small hilltop village located on the outskirts of Kathmandu. It is known for its stunning views of the Himalayas and is a popular destination for those who want to watch the sunrise over the mountains. Visitors can enjoy a panoramic view of the Himalayan ranges, including Mount Everest, and take in the breathtaking natural beauty of the region.
Overall, the Kathmandu-Chitwan-Pokhara-Nagarkot Tour offers a great way to experience the diversity of Nepal's cultural and natural attractions. When looking for a relaxing vacation or an adrenaline-fueled adventure, this tour to Kathmandu, Chitwan, Pokhara, and Nagarkot definitely has something for everyone. This Nepal 8 days tour lets you feel and absorb the Nepali lifestyle from peaceful dainty villages to the wild jungles. Step on Himalaya is glad to set you a genuine vacation package to set you a hassle-free tour with complete wildness of excitement to explore Nepal. Any customization in the package is free based on your interests and preferences.
Highlights of the Kathmandu-Chitwan-Pokhara-Nagarkot Tour
Explore the rich cultural heritage of Kathmandu, the capital city, including ancient temples and historic landmarks
Visit the famous UNESCO World Heritage Sites such as Pashupatinath Temple, Boudhanath Stupa, and Patan Durbar Square
Explore the bustling streets of Thamel, a popular shopping and dining district in Kathmandu
Experience the wildlife and nature of Chitwan National Park, including jungle safaris, bird watching, and cultural tours
Exploring the wilderness of exotic nature of jungles with a variety of floras and faunas
Enjoying the visit to Tharu villages and a chance to learn their lifestyle, and cultural dance and try traditional food items
Participate in adventure activities like boating, paragliding, trekking, and exploring caves in Pokhara
Do not miss the sunrise from Sarangkot while in Pokhara along with the mesmerizing panoramic views of the Himalayan ranges mainly Dhaulagiri, Machhapuchhre, and Annapurna.
Visit Nagarkot, another main viewpoint of gorgeous Himalayan ranges including Everest.
Itinerary for the Kathmandu-Chitwan-Pokhara-Nagarkot tour:
Day 1: Arrival in Kathmandu
Day 2: Kathmandu Sightseeing
Day 3: Travel to Chitwan
Day 4: Chitwan Village Tour and Cultural Program
Day 5: Chitwan to Pokhara
Day 6: Pokhara Sightseeing
Day 7: Drive back to Nagarkot
Day 8: Departure from Nagarkot
Note: This itinerary is just a general guideline and can be customized according to your interests and preferences.
Cost of Nepal 8 days tour to Kathmandu-Chitwan-Pokhara-Nagarkot
The cost of the Kathmandu-Chitwan-Pokhara-Kathmandu Tour can vary depending on the type of tour, the length of the tour, the level of accommodation, and the activities included. However, as a rough estimate, a 7–10-day tour can cost around USD 800-1500 per person, excluding international airfare. This cost usually covers accommodations, meals, transportation (including flights, private vehicles, and transfers), sightseeing tours, entrance fees, and activities such as jungle safaris, village tours, and adventure activities.
It's important to note that the cost may also vary depending on the season of travel. The peak season in Nepal is from September to November and from March to May when the weather is usually dry and clear. During this time, the cost of tours and accommodations can be higher. The off-peak season from June to August and December to February may offer lower prices but may have less ideal weather conditions.
Detail Itinerary
Day 01: Arrival in Kathmandu and escort to your hotel

Once you land at Tribhuwan International Airport, Step on Himalaya representative will welcome you and escort you to your designated hotel for resting and refreshments. The representative will take you out for a welcome dinner in the evening. Overnight stay in Kathmandu.
Meal: Dinner
Day 02: Full-day Sightseeing around Kathmandu valley

The plan for today is a full-day Sightseeing tour of Kathmandu after having breakfast, guided by our representative. The tour includes UNESCO-listed world heritage sites such as Kathmandu Durbar Square, Swayambhunath stupa, Boudhanath stupa, and Patan Durbar Square. Our representative is well-experienced and well-known about these heritages, he will surely give u a pleasant guided tour. Overnight stay in Kathmandu.
Meal Plan: Breakfast
Day 03: Drive from Kathmandu to Chitwan

Early morning starts ready for the drive to Chitwan. It takes nearly 5 to 6 hours to reach Chitwan.
After reaching Chitwan, you will be taken to the hotel and after freshening up, you can rest for some time. The representative/guide will brief you about the Jungle activities like nature walks, jungle safari, elephant breeding centers, crocodile breeding centers, bird watching, etc. Overnight stay in Chitwan.
Meal Plan: Breakfast, Lunch, and Dinner
Day 04: Full day Nature walk, Jungle safari activities in Chitwan

A whole day plan dedicated to nature. You will surely enjoy the Jungle activities, tiresome but adventurous and nature-loving. The usual activities are Nature walks, Jungle safari, elephant back riding or 4WD, Canoeing, Bird-watching, etc. You might enjoy the Tharu cultural dance by evening as well. Overnight stay in Chitwan.
Meal Plan: Breakfast, Lunch, and Dinner
Day 05: Drive from Chitwan to Pokhara and half-day Sightseeing around Pokhara

Today's destination is Pokhara. It will take around 5 to 6 hours to reach Pokhara from Chitwan. After reaching the hotel, you can freshen up and then get ready for the half-day tour of Pokhara. You will visit Davis falls, Bindyabasini temple, and Gupteshwor Mahadev cave. You will enjoy boating in Phewa lake and visit the Barahi temple at the center of Phewa lake. Overnight stay in Pokhara.
Meal Plan: Breakfast
Day 06: Hike to World Peace Pagoda and half-day Sightseeing around Pokhara

After yesterday's half-day tour, today you can fully wander around Pokhara. You will indulge yourself in the exotic beauty of Pokhara. The World Peace Pagoda is situated at the hilltop which is about a 1.5-hour walk. You will be truly mesmerized by the scenic beauty of Pokhara from the Pagoda. Also, you can see the beautiful soaring Annapurna Himalayan range. At the end of the day, you can stroll by the lakeside enjoying the different types of cuisines and music at the restaurants. Overnight stay in Pokhara.
Meal Plan: Breakfast
Day 07: Drive from Pokhara to Kathmandu to Nagarkot

Back to Kathmandu via an air-conditioned tourist bus which starts early in the morning. After arriving at Kathmandu, you will be transferred to another vehicle to reach the final destination of the Highlights of Nepal 8 days Tour i.e. Nagarkot. Another beautiful place at the hilltop. If you get lucky, you can reach Nagarkot by sunset and enjoy the amazing view of the sunset and the fascinating views of Mt Everest, Langtang Himal, and other adjoining peaks. Overnight stay in Nagarkot.
Meal Plan: Breakfast
Day 08: Final departure from Nagarkot to your destination

Nagarkot is famous for the enchanting view of sunrise over the Himalayan ranges. It is the last part of the Highlights of Nepal 8 days Tour but the time spent in Nagarkot will be guaranteed memorable throughout life. After spending some time in the incredible sunrise, breakfast will be served, and then ready to head towards Tribhuwan International Airport for the final departure. Our representative will escort you to the airport minimum of 3 hours ahead of your scheduled flight. Hoping you have enjoyed the Highlights of Nepal 8 days Tour and will be soon back for another trip to Nepal with our company.
Meals: Breakfast
---
Is the proposed itinerary suitable for you?
If you are looking for a custom itinerary, please feel free to reach out to our team of professionals at any time.
Cost Details
What is included?
Pick-up and drop services in an AC vehicle from the airport to the hotel to the airport
Ground transportation from Kathmandu to Chitwan to Pokhara to Kathmandu
Hotel stay in Kathmandu for 2 nights on twin sharing rooms (B & B basis)
Hotel stay in Chitwan for 2 nights in twin sharing rooms with full board meals and jungle safari activities
Hotel stay in Pokhara for 2 nights on twin sharing rooms (B & B basis)
Hotel stay in Nagarkot for 1 night on twin sharing rooms (B & B basis)
A well-trained, experienced, English-speaking guide
What is not included?
All the Domestic and International ticket fares
Medical and Travel Insurance
Insurance for Emergency rescue
Entrance fees
Trip cancellation cost
Extended stay other than mentioned in the itinerary
Tips and gratitude
Trip Info
Transportation To Kathmandu-Chitwan-Pokhara-Nagarkot 8 days Tour
All ground transportation is arranged in air-conditioned vehicles. Road travel is done usually with a Tourist bus or coach or private car. The clients can choose any mode of transportation and a private bus or car is provided for the sightseeing tours. The bus is with comfortable seats and stops by at different intervals for food and to go to the restrooms.
Accommodation during the Highlights of Nepal 8 days Tour
Step on Himalaya always makes the accommodation arrangements in a 3-star hotel or the best guesthouses or lodges depending upon the budget and preferences of the guests, despite any packages. Highlights of Nepal 8 days Tour to Kathmandu, Chitwan, Pokhara, and Nagarkot is a different tour package that allows us to enjoy three tourist destinations in one package. There are cheap hotels and guest houses or hostels where you can stay. There are 4-star and 5-star accommodations as well. Full board meals are included during the stay in Chitwan while only breakfast is included for Kathmandu, Pokhara and Nagarkot stay. Here is a list of the accommodations which we usually offer to our guests for the Highlights of Nepal 8 days Tour.
| | | | |
| --- | --- | --- | --- |
| Days | Hotel/Lodge | Category | Place |
| 01-02 | Samsara Resort / Hotel Thamel or Similar | 3 * Hotel | Kathmandu |
| 03-04 | Chitwan Adventure Resort / Hotel Parkland or Similar | Resort | Chitwan |
| 05-06 | Kuti Resort or Similar | 3 * Hotel | Pokhara |
| 07 | Hotel View Point or Similar | 3 * Hotel | Nagarkot |
Gears and Equipment to carry during Highlights of Nepal 8 days Tour
Sunglasses, Sunhats, Caps
Comfortable shoes with socks
Pair of binoculars, Camera
Water bottle
Sunscreen lotion, insect repellents, antiseptic creams, basic first aid kit
Umbrella or rain sheeting
At Step on Himalaya, we offer a wide range of tour packages in Nepal to suit the needs and preferences of our clients. Whether you're looking for a day tour or a longer two-week adventure, we've got you covered. Our most popular packages include the Kathmandu Pokhara 7days Tour, Kathmandu-Chitwan-Pokhara-Kathmandu 7days Tour, Kathmandu-Nagarkot-Kathmandu 4days Tour, Kathmandu-Bandipur-Pokhara-Kathmandu 7days Tour, Kathmandu-Nagarkot-Pokhara-Kathmandu 6days tour and we have so many Day tours in Nepal. For those seeking a more luxurious experience, we also offer packages such as Everest Base Camp Helicopter Tour.
If you're interested in exploring the Himalayas, but don't want to embark on a challenging trek, we have a variety of shorter treks suitable for beginners. These include the Short Everest Trek 7days, Khopra Danda Trek 8 days, Tamang Heritage Trek 8 days, Ghorepani Poon Hill Sunrise Trek 10 days, Mardi Himal Trek 11 days, and Pikey Peak Trek 9 days. No matter what your travel preferences are, we have a tour or trek that will provide you with a unique and unforgettable experience in Nepal.
Review
Incredible trip to Kathmandu, Pokhara and Nagarkot!
I recently went on a short but incredible trip to Nepal and had an amazing time. Step on Himalaya served as our hosts and they were absolutely fantastic. Our itinerary was spot on and we were able to visit Kathmandu, Pokhara, and Nagarkot and even embarked on a two-day hike to Australian Camp, all within just seven days. Arjun, our guide, was exceptional and showed great flexibility in accommodating our schedule changes. His guidance truly made our hiking experience unforgettable. I highly recommend that everyone should add Nepal to their bucket list and consider using Step on Himalaya as their travel partner, as they truly are excellent!
---