Kathmandu Nagarkot Pokhara Tour
Places you will see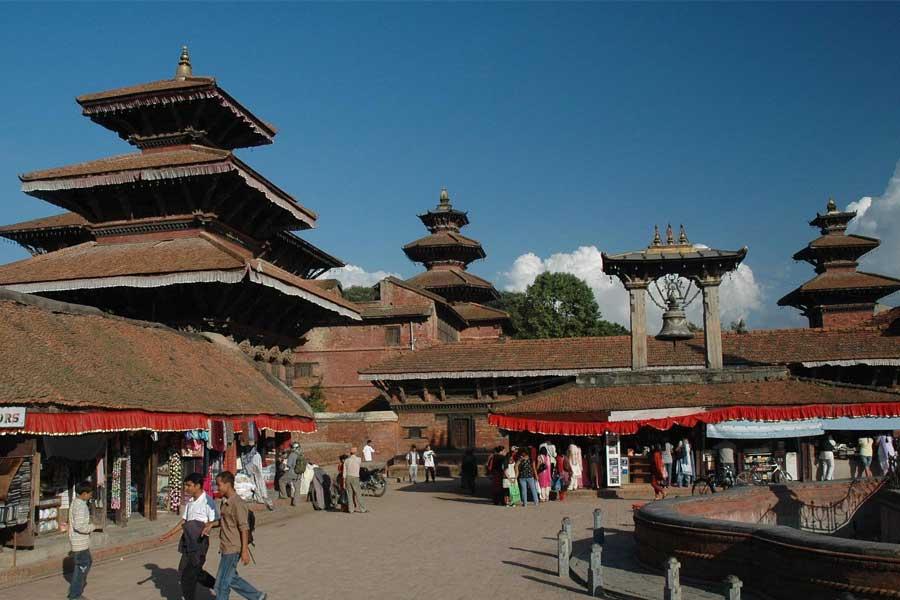 Kathmandu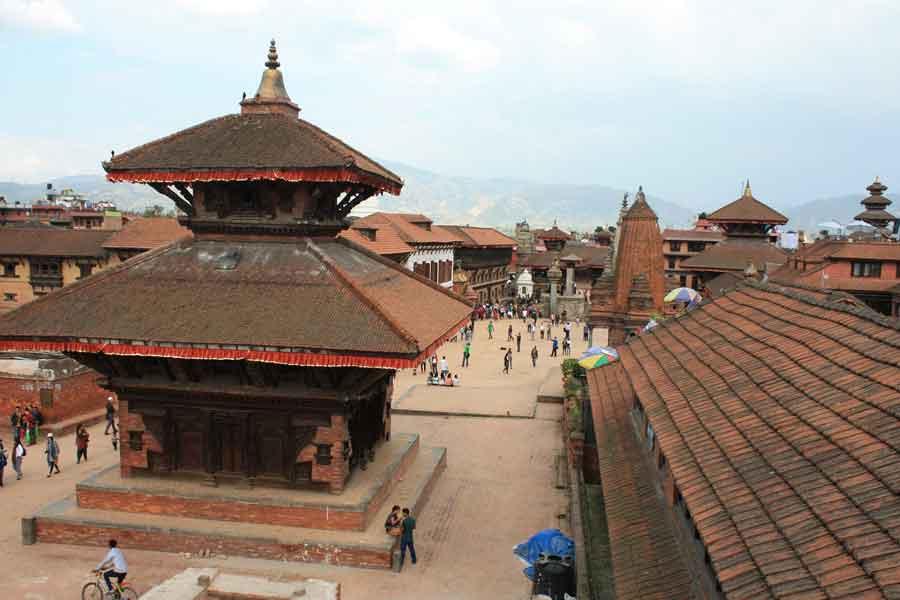 Bhaktapur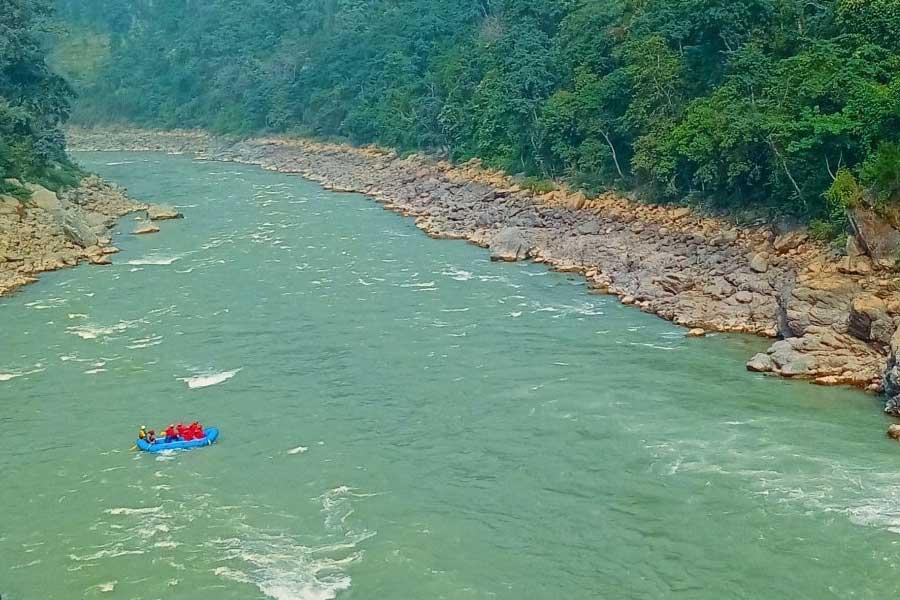 Trishuli River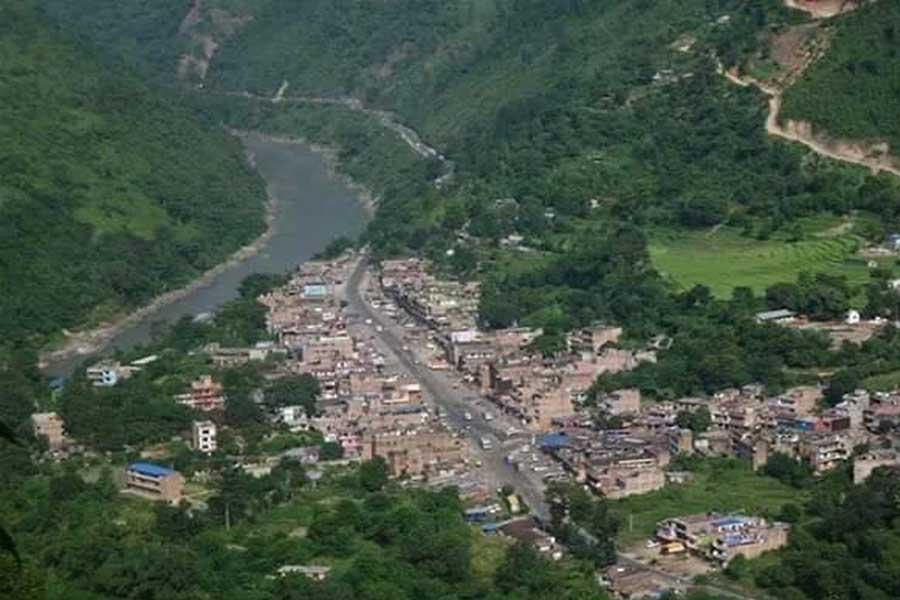 Mugling Bazar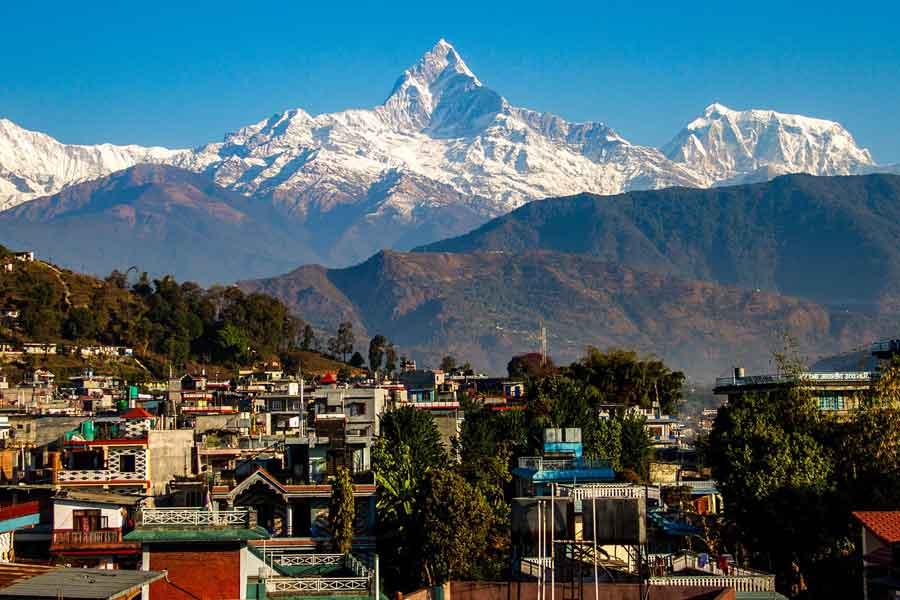 Pokhara
Trip Overview
Highlights of 5 Nights 6 Days tour to Kathmandu-Nagarkot-Pokhara
World's highest viewpoint of Mount Everest and adjoining peaks
Majestic panoramic viewpoint for sunrise and sunset from Nagarkot and Sarangkot
Opportunity to explore the history, arts, architecture, and culture of Kathmandu, Bhaktapur, and Pokhara
Sightseeing of world heritage sites and peace pagodas
Visit the different religious heritages of Kathmandu valley like Boudhanath stupa, Swayambhunath stupa, and Pashupatinath temple.
Boating at Phewa Lake
Overview of 5 Nights 6 Days tour to Kathmandu-Nagarkot-Pokhara
Nepal is an awesome destination for a holistic vacation which is nowadays on the bucket list of almost everyone in the world. The land of the Himalayas with unique ethnic cultures in Nepal. There are various attractions in different parts of Nepal to revitalize your soul and feel the spiritual ambiance that actually mesmerizes you in their unique astonishing presentations. Nepal tourism is grooming now. Among several holiday destination tours, the Kathmandu-Nagarkot-Pokhara tour is one of the most highly chosen and recommended. The kathmandu-Nagarkot-Pokhara tour is a short and feasible tour package for 5 nights and 6 days for those who are time-bound and want a cozy tour with splendid natural and adventurous exploration.
Pokhara – the holiday city of lakes or the paradise of Nepal, is popular as one of the tourist hubs of Nepal. The heavenly city is renowned for its magnificent landscapes and serene nature, Pokhara is the most famous tourist destination in Nepal. Likewise, Nagarkot is one of the beautiful hilltop destinations from where the panoramic views of the gigantic Himalayan region are so fascinating that make us feel heavenly. So, this 6-day Nepal tour to these two well-known tourist destinations combined with the start of the tour in the capital city, Kathmandu is a great package to enjoy the history, arts, architecture, and cultures and allow to endure mainly the lifestyles of Nepalese people in different places. Kathmandu- Nagarkot-Pokhara Tour for 5 nights 6 days is a worthy compiled tour package that lets you explore the pure ethnicity of Nepal.
Detail Itinerary
Itinerary of 5 Nights 6 Days Tour to Kathmandu-Nagarkot-Pokhara
Step on Himalaya has tailored this package keeping in mind the choice, desire, time constraints, and budget of our clients. 5 night and 6 days tour package to 3 different places of Nepal is an affordable and worthy tour. We assure you that all our clients enjoy the trip hassle-free.
Day 01: Arrival in Kathmandu - Transfer to Hotel

Arrival in Kathmandu. Landing at Tribhuwan International Airport. Kathmandu is the capital city which is the political and cultural hub of the country. After clearing customs and claiming your luggage, you will be escorted to the designated hotel in a comfy private, air-conditioned vehicle. In the Evening time, you can stroll around enjoying the bustling local markets. Many restaurants, cafés, and hotels are there with traditional Nepalese food items with varieties of international cuisines. If the arrival is early morning or afternoon, a visit in the evening can be done to Kathmandu Durbar Square as you can go on foot enjoying the local markets.
Accommodation:
3 star Hotel
Meal:
no
Day 02: Sightseeing tour of Kathmandu and Drive to Nagarkot

After taking heavy breakfast, you will be touring in a private vehicle. The second day of this special tour is a Sightseeing tour of Kathmandu valley that includes a visit to Boudhanath stupa followed by a visit to Pashupatinath Temple, Patan Durbar Square, Bhaktapur Durbar Square, etc. Then by late afternoon, you will head to Nagarkot after exploring Bhaktapur Durbar Square to view the amazing sunset from the hilltop. When you see the panoramic views during the sunset, you will feel overwhelmed.
Touring around Kathmandu, Patan, and Bhaktapur will help you understand and feel the Nepalese culture and traditions with surprising facts and stories related to the history of Nepal. Boudhanath Stupa is a center of especially Buddhism followers but also every one of any religion can enter Boudhanath and be blessed. Similarly, the Pashupatinath temple is mainly for Hindu devotees. Patan Durbar Square and Bhaktapur Durbar Square display the unique architecture of Medieval Nepal, still unscathed by modernism. When you visit these places, you will feel the integrity of their antique customs and traditions following their religions but living together with peace and love.
Accommodation:
3 star Hotel
Meal:
Breakfast
Day 03: Awesome Nagarkot Sunrise – Drive from Nagarkot to Pokhara by Private Vehicle (6-7 hours)

Good morning in beautiful Nagarkot, the third day of the tour. Not to miss the spectacular view of Sunrise. The golden views of the Himalayas when the early morning sunrays fall over it are divine. After sunrise view and taking a yummy breakfast, you will head towards Pokhara by early afternoon so that you will be in Pokhara valley. Yes, it's a gorgeous valley surrounded by calm greeneries and soaring mountains.
Accommodation:
3 star Hotel
Meal:
Breakfast
Day 04: Enchanting Sarangkot Sunrise – Pokhara sightseeing tour

Early morning drive to Sarangkot for another gorgeous sunrise view. It is about 30 minutes drive from the main city of Pokhara which is an attraction for local and international tourists for its incredible sunrise over the Mt. Machapuchchre (Fishtail), Annapurna range, and Dhaulagiri massif. Boating in Pokhara, strolling or cycling by the lakeside, visiting the Tal Barahi temple (at the center of Phewa lake), visiting World's Peace Pagoda, Seti gorge, Gupteshwor Mahadev cave, the Mountain museum and Devis falls are some topmost activities in Pokhara. Hangouts and shopping can be done by evening.
Accommodation:
3 star Hotel
Meal:
Breakfast
Day 05: Drive from Pokhara to Kathmandu (6-7 hours)

Be prepared to leave Pokhara for Kathmandu. Stop by a highway restaurant or hotel for lunch. Enjoying the drive and seeing the peaceful greeneries and rivers and cool waterfalls. As you reach Kathmandu, transfer to the hotel possibly by late afternoon. The rest of the day can be spent relaxing in the room or wandering around the street markets of Thamel or enjoying meals in restaurants.
Accommodation:
3 star Hotel
Meal:
Breakfast
Day 06: Final Departure to Tribhuwan International Airport

End of the tour. Hoping the tour is everlasting memory, you will be escorted to the airport at least 3 hours prior to your flight so that all the customs and immigration processes can be done in time. Namaste and please remember us again for your next visit to Nepal.
Meal:
Breakfast
---
Is the proposed itinerary suitable for you?
If you are looking for a custom itinerary, please feel free to reach out to our team of professionals at any time.
Cost Details
What is included?
Twin sharing accommodation in a 3-start deluxe hotel with breakfast
Sightseeing tours and transfers from and to the airport in a private air-conditioned vehicle
Kathmandu - Pokhara - Nagarkot via road by private air-conditioned vehicle
Guided sightseeing tour of Kathmandu, Nagarkot, and Pokhara by a licensed guide
Expenses for Food, accommodation, salary, insurance, equipment, and medicine for the staff during the tour
All government and Local taxes, permits, and applicable hotel taxes
What is not included?
International Air tickets
Nepal Visa Fee/ USD 25 payable at the immigration desk
Lunch and Dinner throughout the tour (can be provided during the tour on request at an additional charge)
Travel & Medical Insurance
Personal expenses like bottle/mineral water, beverages, snacks, bar bills, laundry, etc.
Tips and gratitude to staff (expected)
Any type of entry fee to places like museums, temples, national parks, etc. Is not a part of the package.
Extra costs like flight delays, natural calamities, accidents, or any kind of mishaps.
Review
Fantastic trip to Kathmandu, Nagarkot, and Pokhara!
Our recent trip to Kathmandu, Nagarkot, and Pokhara was nothing short of amazing, thanks to Hari and his team at Step on Himalaya. From the start, everything was exceptionally well-organized, yet still allowed us the flexibility to make some changes to our itinerary during the trip. Hari and his team were incredibly accommodating and made sure that we had an unforgettable experience. It's safe to say that we will definitely be returning to Nepal in the future, and without hesitation, we will be contacting Hari and Step on Himalaya again for their exceptional services. We highly recommend them to anyone planning a trip to Nepal.
---