Frequently Asked Questions about Everest Base Camp for first-time trekkers
Reaching Everest Base Camp is a feeling like no other. Indeed, it is not a walk in the park (so to say). So the achievement is one to be remembered for life! And you can certainly tell this by the big smiles on everyone's faces when they are at 17598ft (5364m), looking at the yellow tents and the giant Khumbu glaciers. Every trekker dreams of it but some find it difficult to reach Base Camp or don't make it at all. In fact, there is about 15-20% of people who ultimately don't make it to Base Camp for one reason or another. However, don't lose hope! If you're physically ready and have a good understanding of what to expect, you will be fine. Here is some basic info about the Everest Base Camp Trek so you know exactly what you're getting yourself into.
1. Where is Everest Base Camp (EBC) Located?
Everest Base Camp, often referred to as EBC, is situated in the Khumbu region of the Great Himalayas in Nepal. Surrounded by the Sagarmatha National Park, Everest Base Camp is at an altitude of 17598ft (5364m). The scary but exciting thirty-minute mountain flight to Lukla Airport (9186ft / 2800m) from Tribhuvan International Airport's Domestic Terminal is the start of the EBC trek. When you arrive at Lukla, you will hand your main bag to your porter and start moving on your way to EBC with your day pack.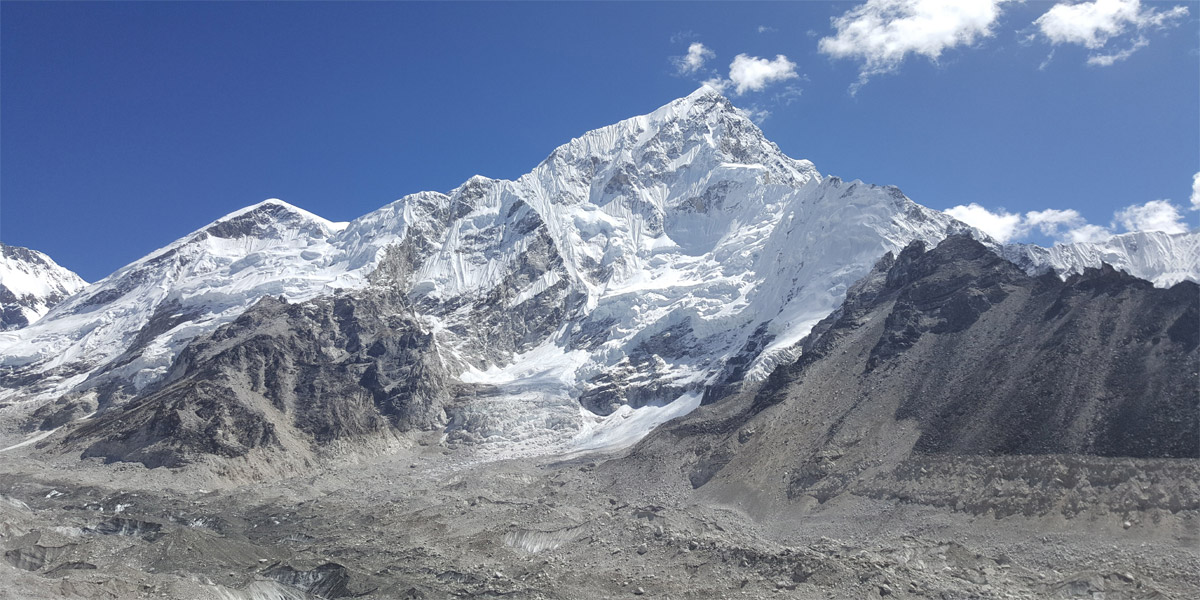 2. How long is the Everest Base Camp (EBC) trek?
The EBC trek takes about 11 days for most people. However, this will depend on your experience, acclimatization, and your team as a whole. The duration of the EBC trek is flexible and can extend up to 17 days, so speak to your guide or tour operator if you think you will need additional time. The most important thing to remember is not to rush as you climb up (read more about acclimatization below).
3. How many miles will I walk each day during the Everest Base Camp (EBC) trek?
It is approximately 40 miles / 65 kilometers from Lukla to EBC. So, the round trip total mileage on your shoes will be 80 miles (130km). This is why it's particularly important to have boots in excellent condition. In terms of elevation, you're going up 8266 feet (2519 meters), from Lukla at 9334ft. However, not all of it is up. In fact, you'll be going down in elevation right from the beginning at Lukla and work it back up later.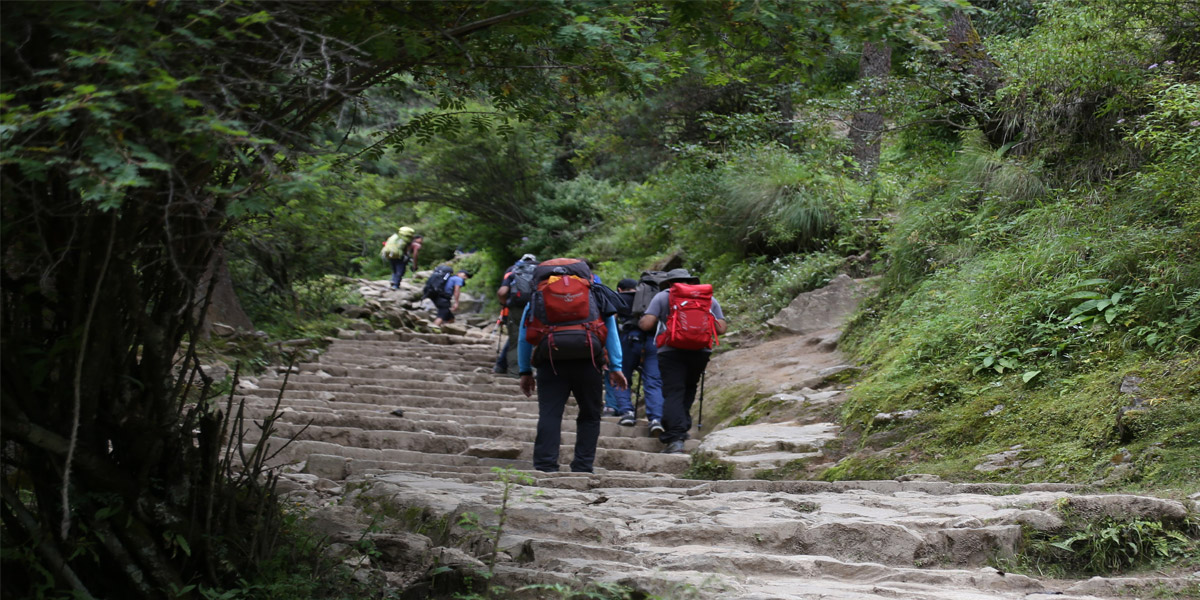 Here's a sample itinerary, distance, elevations, ascent, descent, and timings:
Days

Starting Location

Ending Location

Ascent (approx)

Descent (approx)

Distance (approx)

Hiking Time (approx)

Day:1

Lukla (9186 ft / 2800m)

Phakding (8700ft / 2652m)

504m

730m

4.4 miles / 7.1 km

2 hours

Day:2

Phakding (8700ft / 2652m)

Namche Bazaar (11286ft / 3440m)

1630m

786m

6.6 miles / 10.6 km

4 hours

Day 3

1st Acclimatization at Namche Bazaar (approximately 2-4 miles up and down)

2-3 hours

Day 4

Namche Bazaar (11286ft / 3440m)

Deboche (12532ft / 3820m)

1304m

1114m

6.3 miles / 10.1 km

6 hours

Day 5

Deboche (12532ft / 3820m)

Dingboche (14468ft / 4410m)

1223m

558m

6.7 miles / 10.8 km

6 hours

Day 6

2nd Acclimatization at Dingboche (approximately 2-4 miles up and down)

2-3 hours

Day 7

Dingboche (14468ft / 4410m)

Lobuche (16236ft / 4949m)

799m

262m

5.2 miles / 8.3 km

4 hours

Day 8

Lobuche (16236ft / 4949m)

To EBC (17598ft / 5364m), ending at Gorakshep (16942ft / 5164m)

598m

363m

7.1 miles / 11.5 km

5 hours

Day 9

Gorakshep (16942ft / 5164m)

To Kala Patthar (18513ft / 5643m), ending at Pheriche (14340ft / 4371m)

1394m

2093m

9.8 miles / 15.8 km

7 hours

Day 10

Pheriche (14340ft / 4371m)

Namche Bazaar (11286ft / 3440m)

1394m

2093m

9.8 miles / 15.8 km

7 hours

Day 11

Namche Bazaar (11286ft / 3440m)

Lukla (9186ft / 2800m)

1581m

2215m

11.7 miles / 18.8 km

8 hours
Please note the ascent, descent, distance, and times are all approximate based on my experience and notes through a tracking app called ViewRanger. These are to give you an idea of what you will encounter and will likely be slightly different from your experience. To see my specific EBC tour data on ViewRanger, please click here.
4. What Gears and Equipment are needed for Everest Base Camp (EBC) trek?
Trekking gears can be a complicated and extensive subject, on its own. While we plan on diving into this topic further in the future, here are some basics to keep in mind:
Safety and comfort are the most important things when it comes to trekking. Make sure all your gear is in top shape and can withstand a rigorous 10-day hike. This means those 5 years old, overly used hiking boots are probably not the best idea to pack for the EBC trek. Similarly, don't buy your boots before heading to the airport. Make sure you get enough time to break into your boots. Otherwise, you will be very sorry about the trek.
You should have multiple layers of clothing, as the temperature drops are extreme. During the day you'll experience "shorts weather," while night time brings the worst of the chills. In general, get a good underlayer for top and bottom, a few t-shirts, socks (including liners), one pair of shorts, and pants.
Other things to pack would be basic toiletries, including sunscreen (very important!), ideally two water bottles, snacks, hat, sunglasses, a camera, a book/kindle, a deck of cards, flip flops, etc. If you prefer hiking poles for long treks, add that to your list. It's fairly bizarre but generally, the teahouses do not provide soap and toilet paper. So, make sure you bring your own stash! I am personally a fan of the single strip camping soap. Here's one available on Amazon.
Your guide should have some emergency medicine with them. However, it's never a bad idea to pack a few headaches and cold meds, some bandages, altitude sickness meds (Diamox), etc.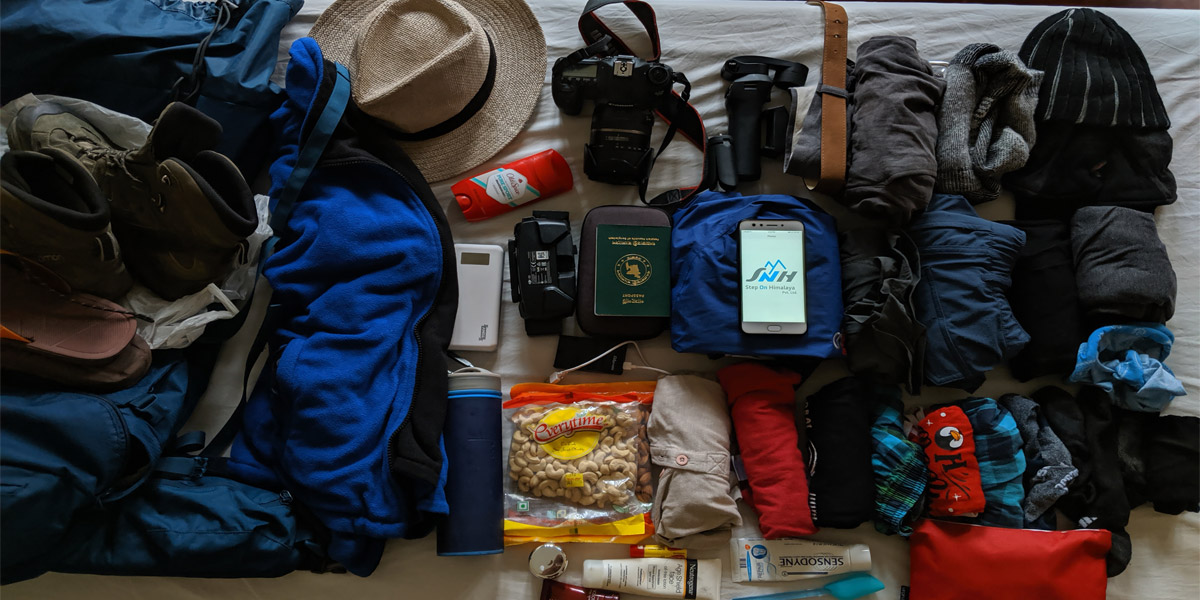 5. How is the climate during Everest Base Camp (EBC) trek? When is the best time to visit Everest Base Camp?
The Everest Base Camp climate can be very extreme and change rapidly, even within minutes. Make sure to pack multiple layers for your trek. You will need to put on more layers as you get higher and closer to EBC. However, sometimes during the day, it can get very warm also, so you may need to shed some layers. Always expect the best and prepare for the worst during any trek! According to climate-data.org, the average temperature at EBC can be around -2°C / 27°F and will vary depending on the time of the year you visit. Click here to see more data about EBC weather (near Gorak Shep). For current weather at EBC, please visit https://www.mountain-forecast.com/peaks/Mount-Everest/forecasts/5000.
The recommended time for visiting EBC is during spring and early fall, between the months of March to mid-May and September to mid-November, respectively. Summer and rainy months are fairly cloudy, hiding the amazing Everest sceneries and is often too wet for hiking comfortably.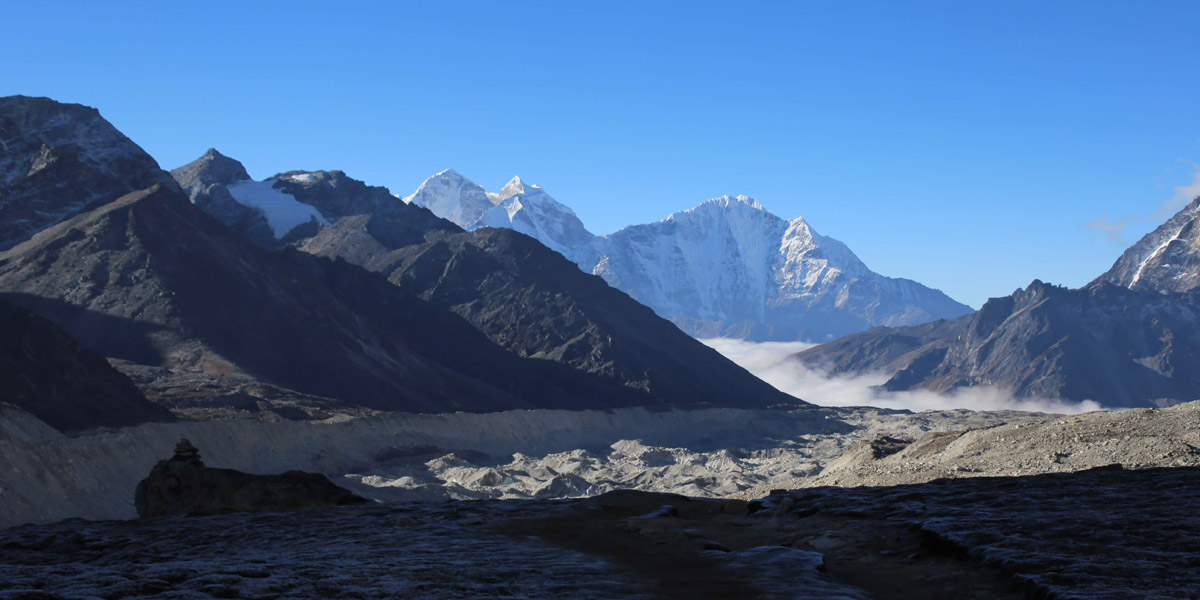 6. Is acclimatization necessary for the Everest Base Camp (EBC) trek?
Acclimatization refers to going up higher in elevation and coming back down to a certain level, so your body can adjust to the high altitudes. Proper acclimatization is extremely important for the trek to Everest Base Camp. There are severe dangers for not properly acclimatizing, such as Acute Mountain Sickness (AMS) or other brain-damaging illnesses (read more about it here). Yes, this is nothing to be messing around with but don't worry! Your guide will assess your health throughout your trek and make recommendations for acclimatization as necessary.
In most cases, trekkers will generally acclimatize one full day of the hike going up to EBC and do short acclimatization trips when necessary. Remember to drink plenty of fluids and continue at a steady pace while walking. You should be drinking at least 3 liters of water daily. You should consider bringing along a good water filter or Iodine tablets for purifying water on your trek. You can opt-in for lemon tea or hot lemon (water) at the teahouses after your long days of walking. Try to avoid any alcoholic drinks while you're headed to EBC.
It would also be helpful for you to have a basic knowledge of the signs and symptoms of mountain sickness, including but not limited to:
Dizziness
Throwing up
Headache
Difficulty breathing
Lack of appetite
Difficulty sleeping well
Rapid heart rate
These generally happen because the oxygen level decreases significantly as you go up in altitude. If you're feeling unusual or any of the above symptoms, immediately inform your guide. Sometimes it may not be a factor and you may need to power through it but don't decide that for yourself. Your experienced guides will help you figure out the best course of action, which may be going down in elevation.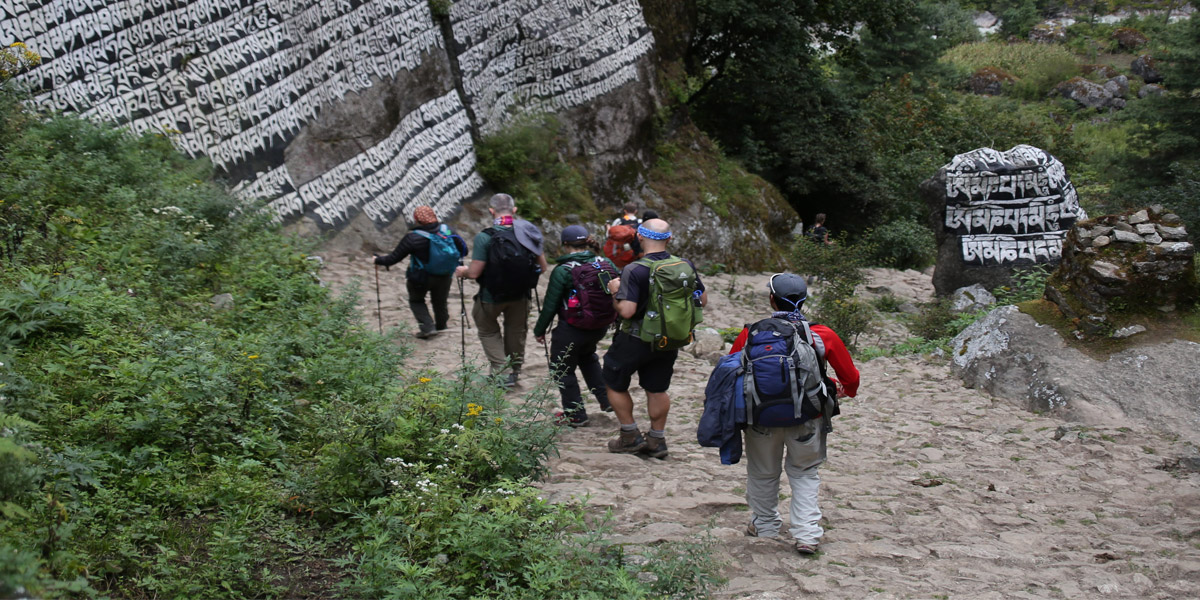 7. Do I need to bring tents for my Everest Base Camp (EBC) trek? Where will I stay during my Everest Base Camp trek?
No, you don't need to bring tents for going to EBC. You can opt-in for more of a camping experience on your way to EBC but this is not standard (talk to your tour operators, if this is what you're interested in). In fact, before I went on my EBC trek, I thought we would be camping at least part of the time. However, since the EBC trek (and many others around Nepal) have become so popular, the local people along the way have adapted to this.
Most people nowadays will stay in places called "teahouse". These teahouses are essentially bed and breakfasts, where they provide simple accommodation, running water (most of the time) and food in their common area. They are generally very basic and cost-effective. There are "luxury" treks available, where you will stay in very nice places with a lot of amenities along your way. Personally, I think this would take away from the experience of being on the EBC trek and obviously more expensive, so I do not recommend this.
In conclusion, I hope you found this info to be helpful. This should give you a basic idea of how a trek to EBC may be like. Do you have more questions? Fear not, I've written more questions/answers over at my blog, such as:
Where does the Everest Base Camp (EBC) trek start?
What kinds of food will I get to eat during the Everest Base Camp (EBC) trek?
Is water readily available during the Everest Base Camp (EBC) trek? Can I get clean drinking water and take showers while on our way to Everest Base Camp?
Is it possible to summit Mt. Everest when you're on your Everest Base Camp (EBC) trek?
Will I be able to charge my electronics during my Everest Base Camp (EBC) trek?
Will I stay overnight at Everest Base Camp (EBC)?
How should I prepare for the Everest Base Camp (EBC) trek?
Check them out here: http://moplacestogo.com/travel/asia/everest-base-camp-trek-top-7-faqs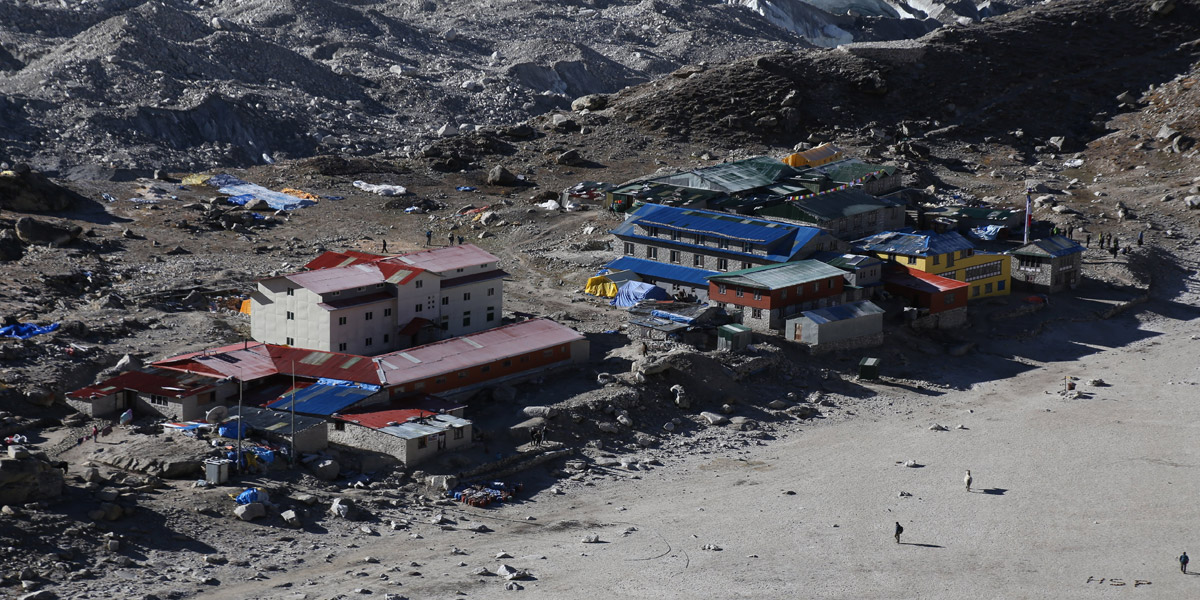 And of course, if you have more questions or would like to book a trip to Everest Base Camp, feel free to reach out to the team at Step on Himalaya:
info@steponhimalaya.com
+9779851001069
Mo Hossain is a guest writer for SteponHimalaya.
Instagram: MoPlacesToGo
Blog: http://moplacestogo.com/
Author: Mo Hossain
Date: 7th June, 2019